Archives by date
You are browsing the site archives by date.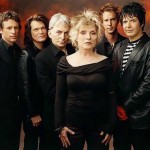 By Bill Copeland on December 20, 2009
After conquering early 1980s rock airwaves Blondie vanished from the scene when singer Deborah Harry took several years off to nurse her boyfriend and Blondie guitarist Chris Stein back to health after he contracted a rare genetic disease. By the late 1990s, Blondie were attempting a comeback. They tired to get their name back into circulation when nostalgia performances became routine.
Posted in Opinion | Tagged Blonde | 1 Response
By Bill Copeland on December 20, 2009
Common Knowledge rolled out some fantastic covers of classic rock and blues numbers at the holiday party at the Village Trestle in Goffstown, New Hampshire last night. It was hard to get into the socializing aspect and the food when a six-piece band of top-notch musicians were laying down a monster sound.
Common Knowledge features lead singer Amberly Gibbs, her husband, guitarist Scot Gibbs, saxophonist-harpist-singer Steve Roberge, bass player Bill Ingalls, drummer Bob Pratte, and sound man "Slutty" Pete Zona occasionally singing and or playing harmonica.
Posted in Live Reviews | Tagged Common Knowledge
By Bill Copeland on November 30, 2009
Ernie And The Automatics is a New England based band with a bit of an identity problem. It includes two minor players from the band Boston. Plus, three more well-respected local players who have for years been friends with the minor players from Boston. Add to the mix a likeable, eccentric local auto dealer celebrity who was educated as a musician but never achieved his rock star dream before going to work for his father's auto dealership. Ernie And The Automatics is named after Ernie Boch Jr., the hyperactive billionaire who inherited his father's myriad of businesses in Norwood, Massachusetts.
Posted in CD Reviews | Tagged Barry Goudreau, Brian Maes, Ernie And The Automatics, Ernie Boch Jr, Michael Antunes, Sib Hashian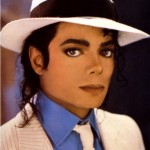 By Bill Copeland on September 21, 2009
We were all caught off guard by the news of Michael Jackson's death on that fateful Thursday afternoon. When I heard something on the radio that sounded like a celebrity death, I assumed they were talking about everyone's favorite Angel and 1970s pinup star Farah Fawcett. I was completely surprised when I heard the announcer say "Michael Jackson died of cardiac arrest this afternoon." Since then, MJ's death has dominated TV, radio, and Internet news. Google reportedly slowed to a crawl by the massive numbers researching Jackson' life and death.
Posted in Opinion | Tagged Michael Jackson | 1 Response