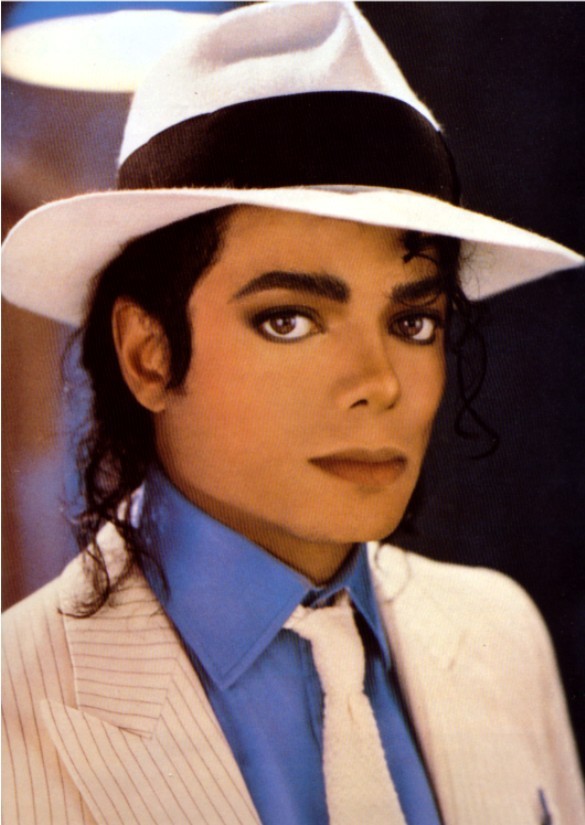 We were all caught off guard by the news of Michael Jackson's death on that fateful Thursday afternoon. When I heard something on the radio that sounded like a celebrity death, I assumed they were talking about everyone's favorite Angel and 1970s pinup star Farah Fawcett. I was completely surprised when I heard the announcer say "Michael Jackson died of cardiac arrest this afternoon." Since then, MJ's death has dominated TV, radio, and Internet news. Google reportedly slowed to a crawl by the massive numbers researching Jackson' life and death.
I think I heard 20 of his songs played on the radio today. Each song, for me, was a trip down memory lane. I could clearly remember what I was doing when those songs were new. At the same time, each song made me realize why we are paying so much attention to someone who had accomplished so much in one lifetime.
MJ had been a part of our lives…. those of us in our 30s and 40s….since our childhoods. I remember, back when my age was still in single digits, being in my family's living room with my brother and sister and several kids from the neighborhood when The Jackson Five were on the television. I can also remember all of us dancing to ABC and I Want You Back. Granted, at the time, dancing may have been more like jumping up and down. Seeing another kid perform on television was very exciting. The point is, though, that I was two days ago forced to realize I have been listening to his music for a long, long time.
And that is the thing. After the childhood excitement, I was, as an adolescent, making out with girls in the back seats of cars while Rock With You and Don't Stop Till You Get Enough played on car stereos. Cuts from Thriller were played by DJs at my high school dances and college mixers. After I became a journalist I had to write a critical review of Bad in which I wrote that Jackson had surpassed his previous two solo efforts on an artistic level regardless of sales figures.
I remember using his songs to illustrate important truths to some troubled young people that had come to me for counsel and advice during difficult times in their lives. One tune was "Man In The Mirror" and the other was "Black Or White." I still recall feeling disappointment when his later music became grandiose, confusing, and unmarketable.
I still find myself dancing to his music when I'm checking out bands at nightclubs. Several bands play Beat It and a Top 40 cover band near Manchester, New Hampshire, the Souled Out Show Band, plays Jackson's early hit "ABC" at every show.
The truth remains that these memories stretch out over a period of several years. When I heard that MJ was gone, I felt as if a chapter had just been closed in my own life story. I believe that a lot of people feel something similar to this. Larger than life celebrities are mourned in much the way we mourn personal friends. They have been with us a long time. Their music is the soundtracks to our lives. Their TV shows, which often live on in syndication, are like the family portraits that have been hanging for years on our family walls. A black recording artist working with Eddie Van Halen on white suburban marketed MTV is one such indelible image.
We are also impacted by their deaths because it reminds us of our own mortality. If someone who sold well over 100 million albums and won a ton of Grammies can die, so can the rest of us. That Jackson was such a larger than life figure makes it possible even to overlook the accusations made against him in the past, even though everybody believes children must be protected from what Jackson was accused of. Unless I miss my guess, the first accusation, which resulted in a $20 million settlement, probably had to do with bad judgment. A child probably suffered emotional trauma when he got emotionally attached to an adult who was not his parent. The second time an accusation was made, Jackson was actually prosecuted. I suspect that case was brought by a family looking to capitalize off Jackson's tarnished image in order to pursue further punitive claims in a civil case. I was not surprised that Jackson was acquitted on all charges, as they sounded far-fetched and self-contradictory.
The authorities are not yet clear on what caused Jackson's death The answer will not matter to those of us who feel we've been forcibly moved on to the next chapter in our lives. Our rock and roll generations have enough experience to cope with this. We got through Buddy Holly's plane crash. We dealt with Elvis Presley's generous heart giving out from bad diet and prescription drugs. We lived through the frustrating and maddening assassination of John Lennon. Thousands of guitarists still ponder what magic Jimi Hendrix would have pulled out of his guitar if he hadn't been pulled so abruptly out of this world.
We will get through this. We will move on. We have several Michael Jackson albums to comfort us through this loss. The music will get us through. It has before. Michael Jackson's music will allow us to escape to those special times and places in our lives when his latest hit played on our car stereos, at our high school dances, our college parties, and when the magic made by a man and his music seemed to transcend a lot of serious problems in this world.