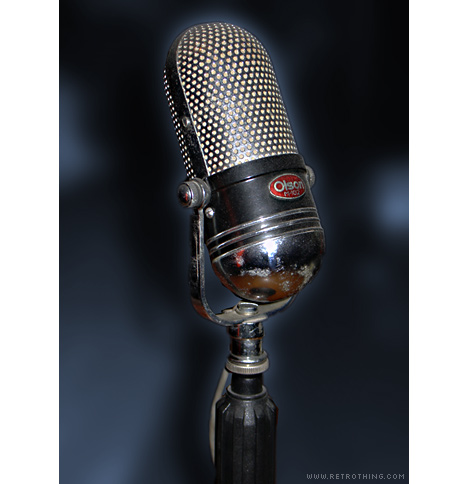 I wrote this list of some of my favorite songs because I kept getting turned off by those lists of the greatest bands of all time, greatest albums of all time, and the greatest songs of all time. Those lists are so subjective and they're open to endless debate and interpretation. Some people complain when their favorite band or album didn't make it into the top ten portion of 100 artists or albums. All I can say is lighten up. Those lists don't matter. They are compiled by an editorial board of some music magazine or other. I'm not even sure if they factor in album sales, number of rave reviews, longevity, impact on other artists, or if it is merely based on the personal tastes of the people on a given editorial board.
Instead of analyzing music to death, I found it easier to put together my own list of songs that spun my spokes over the years. It was all just a matter of what I like to hear when it comes on the radio and or when someone puts the disc in their player. These songs simply popped into my head when I was writing this article. They may come from different genres. I'm sure I will have some people scratching their heads and asking what kind of drugs I was on when I wrote this. These songs are so far apart from each other in time, taste, and genre that some readers will wonder if I have Attention Deficit Disorder. I do, though I'm not sure if that has anything to do with how I came to assemble this list. In no particular order here some of my personal favorites:
"I'm a Believer" by The Monkees (written by Neil Diamond). This song captures the feelings and thoughts of any infatuated young man with a few simple words. "Then I saw her face. I went out of my mind." From that point on Neil Diamond had written and The Monkees had recorded what came to be a song that can move five generations unto the dance floor. If you don't believe it, wait until you're at your next wedding reception and see what happens when the DJ or cover band plays "I'm A Believer."
"I Believe (When I Fall In Love It Will Be Forever)" by Stevie Wonder. This incredible tune features Wonder's soulful voice over a steady R&B beat exclaiming that timeless quality of love. The chorus gets repeated more often than the verses are and the songs still holds up magnificently. Genius!
"Elephant Talk" by King Crimson. Yes, I know. I just shifted gears and went into progressive rock. So frigging sue me. I love the way Adrian Belew sings this song and I love the way Robert Fripp makes his guitar sound like an elephant. This has been one of my favorite prog rock songs since it appeared on 1981's Discipline album.
"If You Talk In Your Sleep" written by Red West and Johnny Christopher and recorded by Elvis Presley. This song about forbidden love quips about a mistress not talking in her sleep when she returns to her husband. Presley's macho delivery and the indelible grooves make this one of The King's most memorable from his 1970s repertoire.
Batman TV theme songs. OK, so it only says "Batman" over and over again. But it has a rhythm and a string of horn blasts that I think are really cool. The Kinks used to play this regularly during their 1960s tours. "Batman" played on British television.
The Great Escape theme song. This movie film score piece captures the true spirit of triumph over adversity and it uses dynamics from whistling to military horns to a marching beat to great avail. It is the perfect opener to a P.O.W. movie in which Steve McQueen keeps giving attitude to his captors.
"Subdivisions" by Rush. The Canadian power rock trio have played this at every concert on every tour since it became the first single off of their 1982 album Signals. The washy synthesizer melodies and Rush's ability to play tricky parts and stop-start in tricky time signatures forged one of their best songs ever. The lyrics about growing up in the repressive suburbs meant a lot to me when I was a teenager.
"You're So Vain" by Carly Simon. Everything is so cool, from the opening bass notes to Simon's incredible vocal take to the imagery of embitterment. Simon became the biggest star of her genre in the 1970s with this melodramatic story of a heartless sonovabitch who has it all and always comes out on top. You can feel her frustration with this man in every verse, and every verse has its own story arc.
"Misty Mountain Hop" by Led Zeppelin. The band that popularized heavy rock and bombastic English super groups also made their mark with less explosive material. A mid-tempo rocker, this piece seems to embody the hippy movement with its sing song pace and rythmic keyboard melody.
"The Chain" by Fleetwood Mac. This forlorn melody and chorus about not loving somebody ever again echoes the sentiment of listening to the emptiness of the wind blowing. The bass solo bring us into the deeper feelings of melancholic reality.
"Don't You Think This Outlaw Bit's Done Got Outta Hand?" by Waylon Jennings. Nothing but rowdy fun, this song is merely Jennings complaining about how his media image was starting to overtake the true person. You can tell Jennings means business, is really frustrated, and is only half-kidding. I also like the way he married rock and roll's beat to country twang and storytelling.
"In God's Country" by U2. This is one of only a few songs that I liked on U2's 1987 release The Joshua Tree, an album I always felt was over-rated, repetitive, and featured too many mid-tempo rockers. "In God's Country" has The Edge guitar sound and Bono's plaintive vocals and lyrics that made U2 great. Images of "sad eyes" and "crooked crosses" always rang truer than the tedium of "Where The Streets Have No Name" and "Still Haven't Found What I'm Looking For." The Edge really carries me away to a foreign place with his frenetic phrasing here.
"Peaches En Regalia" by Frank Zappa on his 1969 Hot Rats album. This album opener mixes rock bass guitar from Zappa with former Mothers Of Invention member Ian Underwood contributing keyboards, saxes, and clarinet. I like this instrumental more each time I hear it. It might be something in the changes. It is hard to tell what works best in a Zappa song since he had so much instrumentation going on.
"Hyacinth House" by The Doors. One of the last songs Jim Morrison ever recorded, it is also his saddest. The lizard king is here reduced to a man looking for a brand new friend "who doesn't bother me." Ray Manzarek's organ playing is stellar and the song rides through interesting musical twists and turns.
"I Can't Stand The Rain" recorded by Anne Peebles for Stax. This is the song I liked best after discovering more of the Stax catalogue during a 2005 vacation in Memphis. Peebles' delivery is superb and it is one of the most memorable in the Stax vaults. Like all of the material recorded in that converted movie theater, the songs still sounds fresh today.
"Losing My Religion" by R.E.M. The Georgia indie rockers who became huge stars. scored a monster hit that uses religious allegory to talk about falling out of love. Losing my religion a southern expression. The guitar, mandolin, and Michael Stipes' heartfelt delivery make it an epic.
"Hitch A Ride" by Boston. Brad Delp's beautiful, angelic voice is supreme in two different tempos and he cemented Boston's sound with his delivery of this touching ballad about the need to get away and to let someone else do the driving.
"Right Time Wrong Place" by Dr. John. People can talk all they want about Dr. John's gravelly voice, the stirring organ riffs, and the inviting horn shots. Me? I just like to dance to it. The groove is masterful, and it makes it easy for me to find my footing on the dance floor.
"I Know What I Like In Your Wardrobe" by Genesis. On the second to last album Peter Gabriel recorded with Genesis, this tune has a weirdness all its own. The melody is sweet and the story about English oddballs is striking. Gabriel's voice is low key and plaintive and its the only thing he did with Genesis that I don't like better when Phil Collins recorded it on live Genesis albums.
"Big Yellow Taxi" by Joni Mitchell. This song never fails to pull me into its sad lyrics about missing things when their gone. It is because Mitchell is a brilliant songwriter who knew how to spin lyrics around a unique rhythm that made the ordinary seem extraordinary.
"Nineteen Hundred Eighty Five" by Paul McCartney and Wings. I know this might not be the most popular song on his Band On The Run album, but I think it's the coolest. I like the way the piano stops and starts and the way his drumming backs it. The electric keyboard that chimes in later is the bees knees. McCartney also puts a lot of personal energy into this lesser known hit.
"If You Could Read My Mind" by Gordon Lightfoot. This is Lightfoot's strangest song. Lyrics about feeling like a ghost in a wishing well and also feeling like the actor who's character gets burned in a movie script may be the most haunting in the singer-songwriter genre. I just like the way Lightfoot sings it. So serious. So deadened by rejection.
"Cool" by Stephen Sondheim and Leonard Bernstein for the West Side Story Broadway musical and film score. This part of the score has a definite rock and roll feel, even if it wasn't intended. I just like the way the characters sing this song. Go cool. Keep coolly cool, boy.
"Like A Hurricane" by Neil Young. Only singer-songwriters with the genius of Neil Young could capture the dream-like, forlorn, otherworldly feeling of not being loved back by someone you love. This features his best lead guitar melody ever, and one of the best ever in rock.
"25 Or 6 To 4" by Chicago. This early epic hit from the popular 1970s horn band is a whirling dervish of guitar, horns, and dynamic grooves. I enjoy following the maze of amazement in this work. Terry Kath's guitar solo is one of the best ever recorded on a studio album.
"Hot Stuff" by Donna Summer. The Queen of disco hit the mark by using a rock and roll drumbeat, a lead guitar solo, and by putting her personal oomph into a song about wanting to bring a wild man back home. It forces me onto the dance floor every time a band or DJ plays it. I always tell the person I'm dating that the song is about me, hot stuff.
Well, that about sums up this list of some of my personal favorites. I didn't include any blues songs, jazz standards, or folk music. Those categories exist in their own tower of greatness as the foundation of all American music and they belong in a museum, not on a list.

Follow me on Social Media!