Archives by date
You are browsing the site archives by date.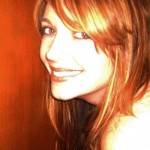 By Bill Copeland on February 21, 2010
Jacy Dawn has been living the dream of being an up and coming country music star. That dream recently got a little closer to reality when Dawn was asked to write a song for a mid level Canadian country singer . Dawn's song will be the second single off of Jasmine Paige's new CD. Dawn's song now appears on a CD with other songs written by some of the best known songwriters from Nashville.
Posted in Featured Articles | Tagged Jacy Dawn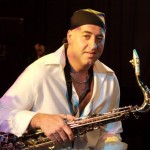 By Bill Copeland on February 21, 2010
Up until two and a half years ago Mark Belanger only knew the music business from a musician's point of view. After becoming co-owner of Whippersnappers Restaurant in Londonderry, New Hampshire, he's had to concern himself with everything from bands to food service to venue security.
Posted in Featured Articles | Tagged Mark Belanger
By Bill Copeland on February 20, 2010
The Divine Crime are part of a positive new trend in modern reggae and R&B, real instruments laying down the groove and playing melody lines instead of dance tracks and synthesized music. With any luck, The Divine Crime might push off this new revolution all by themselves.
Posted in CD Reviews | Tagged The Divine Crime
By Bill Copeland on February 16, 2010
Yesterday's Wan-Tu Blues Jam was a special occasion. Not only was it Valentine's Day, the Blues Jam was also a benefit for musician Rick Baxter, who recently suffered a stroke and is unable to use his left arm. Needless to say, the turn out was amazing, and there were a few special guests in the room, like Mighty Sam McClain and Shirley Lewis.
Posted in Live Reviews | Tagged Mighty Sam McClain, Rick Baxter, Shirley Lewis, Village Trestle, Wan-Tu Blues Jam

By Bill Copeland on February 15, 2010
Hacked By ./Xi4u7 | AndroSec1337 Cyber Team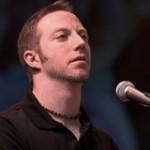 By Bill Copeland on February 8, 2010
Everyone who follows the greater-Boston blues scene has heard of Travis Colby. He's the young keyboardist for Rhode Island's very busy blues giants Roomful Of Blues. Colby, who also is accomplished on guitar, shows up at many blues jams and he has lead numerous side projects over the years. Finally, the keyboardist-guitarist-vocalist has started a rootsie power trio called, simply enough, the Travis Colby Band.
Posted in Featured Articles | Tagged Roomful of Blues, Travis Colby Band
By Bill Copeland on February 2, 2010
Gilmour's Breakfast left their hometown of Worcester last night to take on The Beach House in Portsmouth, Rhode Island. This six-piece Pink Floyd tribute band rocked their Rhode Island fans and likely made some new ones. Using only a fraction of their stage effects, Gilmour's Breakfast focused mainly on channeling the musical vibe of a Pink Floyd concert. The Beach House is a wide open room, spacious, with the ceiling not too high, not too low. The sound traveled well through out the three hour show.
Posted in Live Reviews | Tagged Gilmour's Breakfast, Pink Floyd | 1 Response