Archives by date
You are browsing the site archives by date.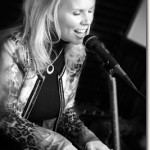 By Bill Copeland on June 16, 2010
Lori Diamond is a singer-songwriter who creates lush emotional atmospherics with only her voice, piano, and sparse accompaniment. She used to be a rocker and a funky live performer, but now she is in "a chill vibe."
Posted in Featured Articles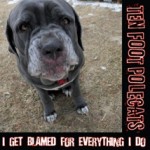 By Bill Copeland on June 9, 2010
This new CD titled I Get Blamed For Everything I Do has a vintage blues sound all the way through. This blues trio has been breaking a lot of ground and touring relentlessly since breaking off from another blues band called Hoodoo Revelator.
Posted in CD Reviews | Tagged Ten Foot Polecats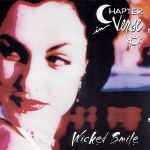 By Bill Copeland on June 9, 2010
It's time to clear my desk of CDs that bands give to me long after they recorded and released them. Because these CDs are still new to people who have not heard them yet, which is often the case with local artists, I think it is well worth our time to take a retrospective look at them.
Posted in CD Reviews | Tagged Beyond Blonde, Chapter In Verse, Don Campbell, Raising Scarlet, The Tokyo Tramps
By Bill Copeland on June 7, 2010
Hurricane Alley is a cover band that plays a broad cross section of classic rock material from the late 1960s to around the early 1980s. Band leader, Dave Shaheen, sings lead vocals on about half the songs and he plays rhythm guitar. Lead guitarist Reid Travaskis sings the other half of the songs. The switching up between two lead singers gives Hurricane Alley more variety and it is part of the band's strength. Another strength is Reid Travaskis's lead guitar playing, which was finely accented, precise, and clean during most of the songs, though there were a few that didn't come off too well.
Posted in Live Reviews | Tagged Hurricane Alley, Whippersnappers
By Bill Copeland on June 6, 2010
Booty Vortex is simply a high energy dance band. There is nothing on the level of high achieving artistic endeavors. Booty Vortex only want you to have some fun, and they provide the soundtrack. A review can't really consider this band on the finer points of art. You have to rate this band using your feet, as in how often they got you on them to move them. That is where Booty Vortex showed themselves to be groove kings and queens.
Posted in Live Reviews | Tagged Acton Jazz Cafe, Booty Vortex