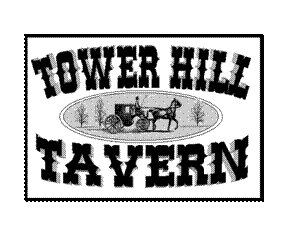 TOWER HILL TAVERN BRINGS THE BLUES TO LACONIA'S BIKE WEEK 201 Tower Hill Tavern is releasing their Bike Week Blues schedule for Bike Week 2012 June 9th – 16th
(TRAVPR.COM) USA – June 1st, 2012 – Weirs Beach, NH – Tower Hill Tavern will be hosting the hottest blues acts during Laconia's Bike Week 2012 June 9th -16th. Acts include the last prophet of the funky Texas blues, Willie J. Laws(Saturday 6/16), Boston Blues Great Ryan Faraday and Shades of Blue(Sunday 6/10), returning by popular demand The Delta Generators(Friday 6/15), local greats the Kan-Tu Blues Band(Monday 6/11), Brendan Kelly (Wednesday 6/13), up from Memphis Michael Vincent(Saturday 6/9) and finally country and blues crossover Ryan Brooks Kelly(Thursday 6/14). Check www.towerhilltavern.com for event details and updates. All shows start at 9pm and there is never a cover.
Tower Hill Tavern is a destination for adults with sophisticated musical tastes in a relaxed social setting. We embrace a mix of Blues, Classic Rock, and Motown that is sure to satisfy your soul. Live music can be heard from the stage throughout the summer nights in an intimate, state of the art facility. Enjoy fabulous food and drinks from our full service bar or within our modern self-service dining area. If you would like to host a private party, or bring a little bit of Tower Hill to you, we can provide catering in house or on the road. Tower Hill Tavern is located at 264 Lakeside Avenue, Weirs Beach, NH 03246.
Call ahead for show times or questions at (603)366-9100.