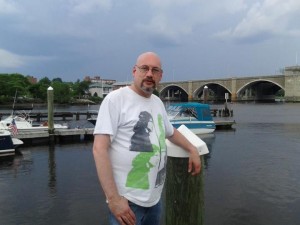 Dear Santa,
I know this is a last minute Christmas list, but there's a few things that the greater-Boston music scene really needs. If there's anyway for you to drop these things off during your fly over tonight, I would greatly appreciate it.
For Smoken' Joe's BBQ & Blues in Brighton, a larger room with a dance floor. All of those quiet middle age blues fans would like to move to the groove, especially during the juke joint blue numbers and high intensity  R&B songs.
For the Beehive on Tremont Street, a parking lot. I mean a big, huge, accessible parking lot. I had to park my car on Boylston Street near the Common and walk several blocks.
The New England area, Santa, could really use more clubs for blues, jazz, and country bands. Especially country. Country music is the best selling genre, but around New England, country bands have to keep using the local V.F.W. halls to lay down their twangy guitar sound.
Our suburbs and rural communities could use a few more indie rock clubs too, Santa.
For the Boston Music Awards, well, they really need more judges, more scouts, more of everything. There are so many bands in Boston that the BMA cannot possibly include more than a fraction in their considerations. Santa, sprinkle some magic dust so more people in the industry will join their nominating committee.
One really important thing, Santa, is to give the Boston music scene more affordable publicists and public relations workers. That way, bands can get their press kits to the press in a timely manner. Then the local music fans will know who they are and when and where they are playing.
Please, Santa. Drop off some recording studios with affordable rates, so bands don't have to wait five years to save up enough to record their next full length CD.
A really important thing to send down chimneys is professional video recording and editing equipment.  Santa, you wouldn't believe how many Boston area bands have their friends making amateur videos with flip cams and cell phones. It is degrading for them to present their music that way and it is annoying to see Facebook cluttered with shaky visual and squealing treble.
A better regional economy would also be greatly appreciated, Santa. That way, more clubs could afford to book Roomful Of Blues and all the other big horn bands that create a huge, swinging, jumping celebratory sound.
A healthcare company that would allow professional musicians who do not have good paying day jobs to join up under the heading of one business. I'm afraid our best intentions with fundraisers still are not enough when a player needs serious medical assistance.
Road maps of New England should be dropped down all of our chimneys. We've all gotten a bit too comfortable with our own local scenes. The bands and the fans could really help each other and the clubs by becoming a little more mobile. And lower the gases prices so we can afford these road trips.
Better paying gigs for the bands would also be a thoughtful gift, Santa. It's painful to see musicians actually losing too much weight during the year.
A progressive radio station that isn't' afraid to play anything, with DJs from every genre. Santa, Boston got cheated out of WBCN and WFNX and now we're subjected to whatever songs the cheese factories push through the airwaves. A city of enlightenment since Ben Franklin and a city of courage since Paul Revere, Boston is certainly seeing some dark days of wussy music programming. For God sake, we put Led Zeppelin and U2 on the map and once had one of the busiest blues cities in the country. Who is going to help the next Brad Delp or the next Donna Summer?
Finally, a marijuana legalization bill. Santa, this would keep the dealers out of our clubs. Another plus would be for players and fans to get the good shit from Columbia and Panama instead of raising their light bills growing hydroponic homegrown.
I know I'm asking a lot of you this year, Santa. But I'm afraid that you and your reindeer are the only beings capable of giving these special gifts.
Sincerely,
Billy Copeland; New England Music Journalist