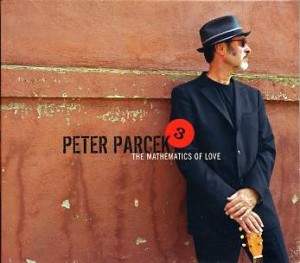 I received so many positive responses to my last list of favorite songs by local artists that I felt compelled to write a second. Off the top of my head, here they are:
"Kokomo Me Baby" as recorded by Peter Parcek. Parcek has a lot of fun with this shuffling, boogie blues number by Fred McDowell. Parcek also goes to town with his blues-drenched guitar riffs.
"Seasons Of Wither" as recorded by the Yoko Miwa Trio on their Live At Scullers Jazz Club CD. It's a real treat to hear the old Aerosmith song arranged for and performed by a piano jazz trio. This arrangement is sheer brilliance.
"Cop Show" by Hey Now, Morris Fader. This gem of a song shines out on an album of gems with its drawling lead vocal from Brooks Milgate. The Worcester trio with guest guitarist Troy Gonyea and guest saxophonist Dana Colley draw out a huge sprawling sound that's filled with urgency and foreboding.
"Lost In Boston" by Suzanne McNeil. This song appears on the album Willow that McNeil recorded after a brilliant doctor in Boston restored her singing voice. This Hub-centric tune has a winsome melody and McNeil sings it with a perky, silky timbre that wraps itself around the charming verses and chorus. The song is also a familiar theme to those of us in New England who have to travel the city that built its structures around the old horse and buggy trails instead of inventing a simple logical grid like other modern cities.
"I Won't Cry" by Sharen Wendy Robertson. Robertson nails the cyclical nature of domestic abuse and the struggle to get out of that vicious circle. She wrote it with gritty lyrical realism and she sings it with a smooth confident dignity. The builds into an empowering anthem buttressed with an exciting electric guitar crescendo.
"I Know A Guy" by Billy Mitchell. Mitchell sings in true amicable folksy fashion about Rhode Island's colorful characters who can make things happen through personal and political connections. Mitchell uses humor to describe this Lil' Rhody state of affairs without being judgmental about the interconnectedness of personal corruption.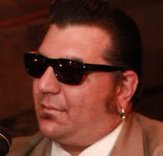 "Tramp" as recorded and performed live by Mr. Nick And The Dirty Tricks. Nick comes in so forceful with the opening word that it compels me to listen up. You don't mess with Mr. Nick when he's doing his thang. Vintage stylings from the Dirty Tricks give this song a gritty realism too.
"BBQ" by The Dirty Mac Blues Band. Terry Mackie is the dirty Mac who tells this metaphorical tale of one of her favorite activities: smoking It's her rich voice and character that make this number quite entertaining. I'm not even sure if the Dirty Mac Blues Band is still in existence. Last I heard, they were scrambling to find a drummer.
"Phoebe" by Ashley Jordan. Jordan's tender vocal and insightful lyrics tell the tragic tale of school girl Phoebe Prince who committed suicide after suffering from youthful harassment and verbal abuse.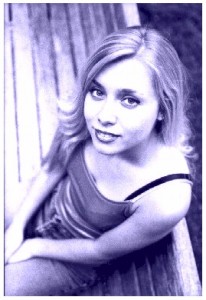 "Wrinkled Tattoo" by Danielle Miraglia. Miraglia offers insight into the soul of an old party girl who is past her prime and finds less self-esteem now that the party is over. Miraglia's voice possess a honky tonk smoothness that buttresses her street savvy perceptions.
"Please Stop Actin' As If We're Through" by The Splendid Nobodies. This shuffling beat-driven country roots rocker carries us through a story about a guy who doesn't get it yet. Understandably so, too, as it feels like the end of everything when a relationship is over and it's irksome when the other person has a head start on moving on.
"Jollygood" by Sand Machine. This Boston band writes eccentric lyrics that play well with their classic rock influences. A whimsical take on the music scene star makers, it's refreshing to hear musicians and singers this talented not take themselves too seriously in their writing.
"Daisy Jane" as recorded by Jon Finn Group. Finn and his men create a painterly soundscape out of this America song. Lisa Wilson Brumby adds a lovely touch with her melodic coo.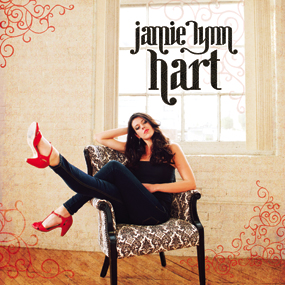 "Bound To Burn" by Jamie Lynn Hart. Hart takes us through many peaks and valleys on her CD's opening track. Her voice should be heard on the radio in the not too distant future.
"Daddy Knows What Boys Want" by Rob Lytle. Lytle sums up the feelings of dad's everywhere as he whimsically projects his own boyhood fantasies onto his daughter's boyfriend. The melody is engaging and Lytle has a chirpy timbre that draws in listeners.
"Gentle And Precise" by Jen Kearney. Kearney is an uncommonly talented funk singer-songwriter. Her sultry, rangy voice gets a good workout in this racing tune. Peppy melodies and Latin percussion keep things in motion. It makes me want to dance, but I don't think I could ever completely keep up with it.
"Jimmy Carter" By Comanchero. This roots rock band open their latest CD with a fulsome, rocking tune about the 39th president of the United States. I like these kinds of bands because their sound is earthy, organic, and rootsie, which, to me, is just so real. No pretense. It's good to hear a band make a song fun to follow lyrically too.
"Lemon Millennium" by The Beloved Few. This is just a great pop-rock song. A wide, expansive sound with a lot of instrumentation fleshes out the songwriting vision from Michael Troy and David Stefanelli.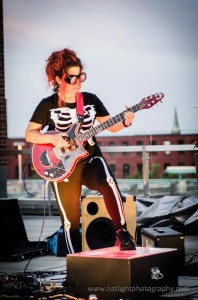 "Dirty' by Axemunkee. Guitarist-composer Cathy Capozzi outdoes herself with the coolest guitar timbre this side of the Atlantic. Capozzi just keeps pressing out those restless, twitchy notes and chords, creating the urgency one must feel when about to go over a waterfall.
"You Never Go Through" by SchoolTree. A pretty voice and catchy electronic keyboard stuff going on over a foot-tapping beat. SchoolTree presses lots of sweetness out of her vocal notes.
"Belly Dancer From Mars" by Flabberghaster. I was surprised that this song jumped out at me because it's one of 12 tracks by this fascinating jam band from Vermont. There is something about the way this song makes slight shifts in dynamics and tempos that I really like. Plus, the lyrics are strangely intriguing. There is nothing typical about Flabberghaster.
"Angels Drinking On Lansdowne Street" by Kristian Montgomery. Montgomery has a rich soulful voice that sounds good over his gritty acoustic-electric guitar mash-ups. He was a bit of a wild man on the Boston music scene, and I don't even know if he's still in the business or if he's even still alive.
"Maiden Voyage" by Yoke Shire. My boys from Chelmsford have to be the greatest progressive hard rock band to come out of the local suburbs. They're drenched in many classic rock influences and yet they always emerge with their own special sound. This tune progresses in marvelously dark tones and the trio play with stunning precision.
Thus completes my second list of some of my favorite songs by some of my favorite local artists. I had to reach back ten years or more for some of them. I was writing for other publication when I discovered these incredible greater-Boston/New England based artists. I hope you all enjoy reading my lists, and I hope you'll take the time to look up some of these songs on the internet.