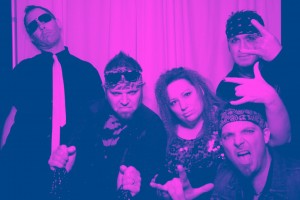 Gazpacho, the infamous 1980s party band based in New Hampshire's seacoast area, will play a benefit this Saturday night. The fundraiser, held this Saturday night at American Legion Post 7 in Rochester, New Hampshire, will benefit Kerri Kelley in her quest to get a life saving double lung transplant.
For over 15 years, GAZPACHO has been performing their infectious blend of music and musicianship throughout the New England area. Formed in 1996 as an acoustic trio, GAZPACHO has grown into the area's top 80's tribute band.
The benefit begins at 6:00 p.m. at 94 Eastern Avenue in Rochester, New Hampshire. An auction and 50/50 raffle will also be offered.
$20 at the door.