Archives by date
You are browsing the site archives by date.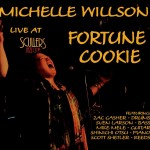 By Bill Copeland on January 31, 2014
Michelle Willson's new live album Fortune Cookie Live At Scullers shows the artist in her most natural setting, a stage in an upscale Boston music venue. Rangy and powerful by nature, classy in her delivery, Willson reaches true musical heights in her interpretation of 1950s soul. Her Evil Gal Festival Orchestra consists of drummer Zac Casher, upright bassist Sven Larson, guitarist Mike Mele, pianist Shinichi Otsu, and reed player Scott Shetler. That force of nature voice combined with such A-list players can only make a fine showing of their talents.
Posted in CD Reviews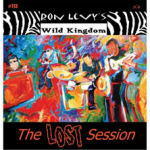 By Bill Copeland on January 29, 2014
Ron Levy's Wild Kingdom once recorded an album's worth of music in a north shore recording studio. Those recordings, lost and forgotten when Levy's record label folded, were eventually found and now they are being presented as The Lost Session and released on the Levtron.com site. Keyboardist/composer Levy was in top form back in those days, as was his Wild Kingdom players, and these songs, finally seeing the light of day, jump out of the speakers with startlingly good quality.
Posted in CD Reviews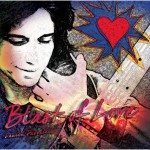 By Bill Copeland on January 29, 2014
BillCopelandMusicNews.com just received this information from Berklee College Of Music guitar instructor Lauren Passarelli: Passarellie was teaching a classroom full of new students when a CBS news team showed up to tape a segment about the class.
Posted in The Buzz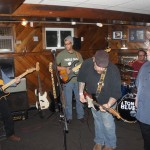 By Bill Copeland on January 27, 2014
A Ton Of Blues have settled comfortably back into their previous jam venue, RG Scooters in Lunenberg, Massachusetts, over the past year. Yesterday's jam found them mixing it up with many players from their local area without being distracted by featured artists that became such a fad at their temporary jam venue in Sterling. Arriving in time to see Jelly Roll Stu at the microphone, I immediately couldn't help but notice the warm inviting vibe in the room. It was packed with local people rooted in their community with a strong interest in blues. Also, RG Scooter's low tiled ceiling and carpeted floor did wonders for the sound quality.
Posted in Live Reviews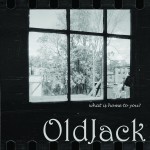 By Bill Copeland on January 26, 2014
Oldjack has been chugging along in the Boston indie rock scene for a few years now. They've competed in The Rumble and have shared bills with numerous respected bands in the city. Their new full length album What Is Home To You should cement their reputation as purveyors of fine Americana roots rock. Dan Nicklin's rangy, emotive vocal and songwriting skill make their mark on each song, casting them all in a large looming manner, like each is a song that should've become famous a long time ago.
Posted in CD Reviews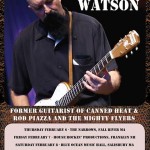 By Bill Copeland on January 26, 2014
West Coast Blues Guitarist JUNIOR WATSON will be coming to New England this Febuary on his first East Coast tour in three Years.
Posted in The Buzz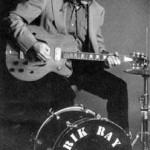 By Bill Copeland on January 25, 2014
Montana bluesman Erik Gustafson, aka "Erik Ray", who has fared well at the International Blues Competition these past few days, will be performing at Boondocks Tavern & Grill on Route 114 in Weare, New Hampshire. Show starts at 7:30 p.m. Erik has just moved to the Mount Washington Valley area from a small ranch town in Montana, and has enjoyed getting to know many of the musicians in the area.
Posted in The Buzz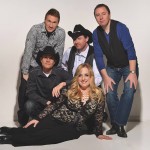 By Bill Copeland on January 21, 2014
Shana Stack Band is on a roll. The three year old country music band from Keene, New Hampshire has already released three albums of original music and they've received awards from Granite State and Nashville organizations.
Posted in Featured Articles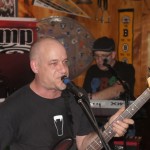 By Bill Copeland on January 20, 2014
Puddle Jump put on one heck of a show at Boondocks Tavern & Country Grill last Saturday night. The tight four piece offered a fun, danceable original called "Problems" that indicated a possible future for themselves in the originals rock scene. They also delivered, at the popular Weare, New Hampshire nightspot, a mix of modern, classic, and pop rock covers with driving precision and flair.
Posted in Live Reviews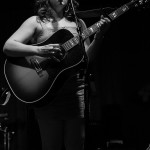 By Bill Copeland on January 16, 2014
Ajda Snyder isn't afraid to try something new and different. Her seven year old band Black Fortress Of Opium has been described as Gothacana, a mix of Goth and Americana music. Multi-instrumentalist Synder hails from Texas but moved to Boston to attend Berklee College Of Music.
Posted in Featured Articles