Archives by date
You are browsing the site archives by date.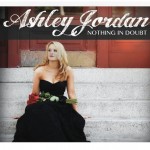 By Bill Copeland on January 14, 2014
Ashley Jordan's sophomore effort Nothing In Doubt is a strong follow up to her 2011 debut CD Liquid Words. Jordan's new work has some sharper sounds with edgier electric guitars and more aggressive drumming. She's still squarely in the singer-songwriter category. Yet, this time around she's got more to say about people who've done her wrong. I hope for the safety of the boys she's writing about that Jordan doesn't have a background in karate or boxing for she will surely beat them to a pulp.
Share on Facebook
Posted in CD Reviews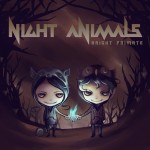 By Bill Copeland on January 11, 2014
Br1ght Pr1mate are onto something big. They are a duo featuring vocalist Lydia Marsala and musician James Therrien who composes and plays music with a Game Boy chip. It's a very recent musical genre requiring older computers and video game consoles. Therrien's use of Chip tunes allows him to create a myriad of musical soundscapes that marries pop music to a sound similar to sci fi film scores and sound effects. This is the kind of music you'd hear on the mother ship if you're ever abducted by aliens. Latest album Night Animals keeps it at once tight and experimental.
Share on Facebook
Posted in CD Reviews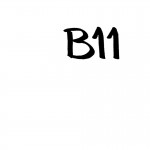 By Bill Copeland on January 9, 2014
B11 have just released their self-titled debut album. A professional funk-jazz trio based in Boston, B11 offer original music as well as very unique arrangements of well known standard by recognizable names like Stevie Wonder, Henry Mancini, Lou Donaldson, and Sam Rivers. So, what about B11? Their instrumental music will take you places you never imagined, and likely will never travel to again with any other band. Inventive and skillful, they do things their own way.
Share on Facebook
Posted in CD Reviews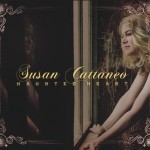 By Bill Copeland on January 6, 2014
Susan Cattaneo's latest Americana roots album Haunted Heart is a fulsome visionary work. Catteneo offers several human dramas in her lyrics while serving up her smooth timbre in a variety of crisp, roots musical settings. She sprawls her authentic beauty over naturalistic sounds capes conjured by pedal steel, lap steel, slide guitar, Hammond organ, Wurlitzer piano, transistor organ, and many other instruments that offer a pristine sound and emotive joy or sorrow.
Share on Facebook
Posted in CD Reviews | 3 Responses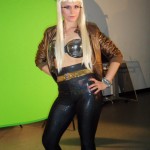 By Bill Copeland on January 5, 2014
Although this zine does not, by matter of policy, review singles, samplers E.P.s and any other short form recording, an exception can be made for a music video. A music video stands alone as a collaboration of multiple artists to achieve numerous visual effects forged into one message. The amount of effort that went into LoveWhip's latest video "Let Go!" is overwhelming. "Let Go!" is a colorful motion of sight and sound. In just the first few notes from a sassy saxophone, you'll see colorful visuals, including bright red lips that recall Andy Warhol, the LoveWhip logo, and artsy backdrops, all by Jehanne Junguenet. All the while curvaceous front woman Erin Harpe shakes it like a disco mama on fire.
Share on Facebook
Posted in Opinion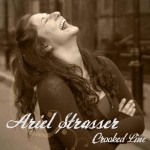 By Bill Copeland on January 1, 2014
Ariel Strasser's first album Crooked Line is a collection of warm piano-driven pop songs that pull you in with her sweet, strong vocals, peppy melodies, and a clarity of sound that lets her voice and piano ring out with pulse and purpose. Strasser can also make her listener feel something significant in each song, and that is a serious sign that there is something special going on with this artist.
Share on Facebook
Posted in CD Reviews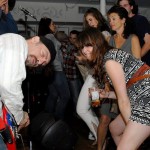 By Bill Copeland on January 1, 2014
Well…. It's been a very eventful Fall for us. Lots 'o gigs and good times. We also won The Boston Blues Challenge in case you haven't heard.
Share on Facebook
Posted in The Buzz