Archives by date
You are browsing the site archives by date.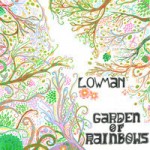 By Bill Copeland on February 27, 2014
Lowman's latest CD Garden Of Rainbows is, indeed, an amazing growth of colors, tones, and many other special things. Sure to be included in many "Best of 2014" lists and in many awards shows, the album has a lot to offer to even the most discerning listeners while enticing people to get up on the dance floor. The title track is a sweet, Beatlesque confection of warm vocals and jaunty, fun keyboards. The album soon follows with a hip, mid-tempo rocker with a clever rhyme scheme. The remainder of the album comes across like more of this sweet variety of nuances, shadings, and outstanding instrumentation and vocals.
Posted in CD Reviews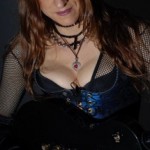 By Bill Copeland on February 25, 2014
Karen DeBiasse has been fronting her hard rocking Girl On Top band for several years now. Picking up more gigs of late, Girl On Top will be playing a gig this Friday night to benefit the Aids Action Committee. Her band will play from 7:00 to 7:30 p.m. this Friday, February 28, at T.T. The […]
Posted in Featured Articles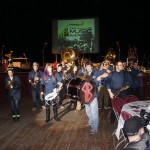 By Bill Copeland on February 23, 2014
Last night's New England Music Awards ceremony offered some fine acts from around the six states. But, nothing could have prepared anyone in attendance for the furious talents of The Party Band, a full marching band with horns, drummers, and a melodica player. They opened the talent part of the show with their horns blaring and their drummers smacking those skins like nobody's business. That marching band set the vibe for the evening's entertainment, and the night never lost steam.
Posted in Live Reviews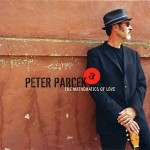 By Bill Copeland on February 20, 2014
These are the albums I would hope to have with me if I ever got stranded on an uncharted desert isle. I'm not saying these albums are any better than albums by any other artists. I'm only saying these are the albums I couldn't live without if I got stranded on an island with a portable CD player and a year's supply of batteries:
Posted in Opinion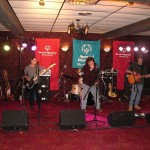 By Bill Copeland on February 18, 2014
Henry James from the band On The 5 has announced the following information about a benefit for the Special Olympics. On Saturday, 22 March 2014, six bands will play at an all day event to raise money for more people to participate in the Special Olympics. The event will take place at Halligans, 889 Southbridge Street; Auburn, Massachusetts 01501.
Posted in The Buzz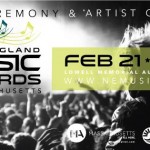 By Bill Copeland on February 18, 2014
BillCopelandMusicNews.com has just received this news item regarding the New England Music Awards taking place in Lowell, Massachusetts this Friday and Saturday night: We'll be starting the party early this time! Join us the night before The NEMA Conference & Ceremony as the entire music industry of New England comes together to celebrate! The New […]
Posted in The Buzz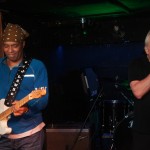 By Bill Copeland on February 17, 2014
Parker Wheeler And Friends have become a fixture at the Sunday night blues jams at The Grog in Newburyport, Massachusetts. The endless lists of featured guests artists include many favorite New England artists. Last night, Willie J. Laws Band were the featured artists. Combing WJLB with vocalist-harmonica player Wheeler and his usual crews resulted in several high points, moments of ecstatic energy, explosive bursts of guitar, sax, organ, and harmonica. The packed room crowded the dance floor for most of the four hour extravaganza.
Posted in Live Reviews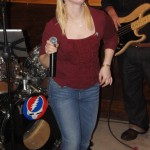 By Bill Copeland on February 16, 2014
The Jenni Lynn Band kicked serious ass at Boondocks Tavern & Country Grill last night. The Weare, New Hampshire nightspot saw the five person band force themselves to overcome sound issues caused by the weather. Despite a few uneven moments that took place while their equipment was warming up, the group knocked it out of the park with several tunes that reflected not only the band's talent but also their ability to rearrange a song and make it theirs.
Posted in Live Reviews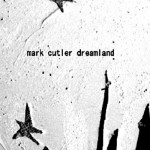 By Bill Copeland on February 14, 2014
Mark Cutler has been a fixture in the New England roots music scene for some time now. The Rhode Island native's latest album Dreamland continues his tradition of laying down earthy, soulful music with rich acoustic instrumentation around his mellow, flowing vocal, driving beats, and edgy guitar.
Posted in CD Reviews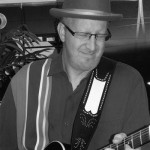 By Bill Copeland on February 14, 2014
BillCopelandMusicNews.com just received the following press information from Shakey Jake. Hey friends and fans! PLEASE HELP US by voting for the band in the Hard Rock Rising contest. Shakey Jake and The Blue Vibrations have entered for a chance to play and compete with other bands on stage at the Hard Rock Cafe in Boston. The winning band will move on to compete for a chance to play in Rome, Italy
Posted in The Buzz