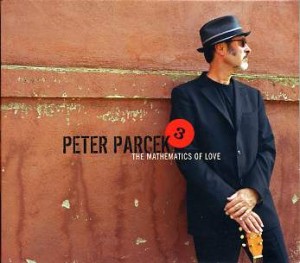 These are the albums I would hope to have with me if I ever got stranded on an uncharted desert isle. I'm not saying these albums are any better than albums by any other artists. I'm only saying these are the albums I couldn't live without if I got stranded on an island with a portable CD player and a year's supply of batteries:
Amused To Death by Roger Waters. I just can't get enough of Roger Waters self-restrained and not so self-restrained expression of rage against modern media and entertainment.
New York by Lou Reed. I love the way Reed tells his New York tales, with edge in his calm voice and swagger in the guitars.
Lost Dogs by Pearl Jam. Pearl Jam outdo themselves with this compilation of material that didn't make it onto other albums. It's like Pearl Jam but not Pearl Jam at the same time. Oldies classic "Last Kiss" became a huge, accidental hit for these 1990s grunge rockers.
Led Zeppelin III by Led Zeppelin. What more can be said about the brilliance of Led Zeppelin? Plenty, if you listen to their diversity of English folk music, American style blues, American country music idioms, and the opening Viking rock of "The Immigrant Song."
Abbey Road by The Beatles. "Here come Old Flat Top/He Come Groovin' Up Slowly/He got joojoo eyeballs" and "I want you so bad/It's driving me mad" and "She came in through the bathroom window." Genius!
Orphans by Tom Waits. The genius of Tom Waits culled together from material he'd been sitting on for years. Just when I thought I couldn't get enough of Waits' mad, unique combo of oldies rock and roll, circus music, vaudeville themes, gospel, and God know what else, he released this three disc set of awesome music.
Band On The Run by Paul McCartney And Wings. It was on the radio when I was first becoming aware of the difference between real music and the stuff from AM radio and K-Tel Records And Tapes. It's shimmering melodies, irresistible rhythms, and unique soundscapes grabbed my imagination at a young age and has never let go.
Joe's Garage by Frank Zappa. The crazy bastard, guitar master, and madcap musical genius put his best foot forward and came up with this insanely enjoyable concept album/rock opera. Bravo!
They Call Me The Professor by Professor Harp. My main man on the Boston blues scene, Hugh Holmes, better known as Professor Harp, does all kinds of impressive things both vocally and with his harmonica here. His first album after a long career in blues, this work plays out like the soul of a man who has long had much to say. You can feel his personal style behind everything going on here.
Darkness On The Edge Of Town by Bruce Springsteen. Songs from this album were playing on the radio when I was first become cool and listening to great rock and roll. I swiftly developed an affinity for "Candy's Room" that has had the song's sublime harrowing theme haunting my mind for a good many years now.
From The Cradle; Live In Egypt by The Grateful Dead. The Dead didn't always knock the ball out of the ballpark, but when they did it was more often than not in the live concert setting or on their live concert recordings. This live album takes the best recordings of the songs they did during their stay in Cairo back in 1978. They ran their recording equipment thought one of the great pyramids to enhance their sound. You can judge for yourself whether they succeeded. But, the energy and nuanced details of their live performances cannot be denied. Who would have guessed that their off-handed, mock-disco hit "Shakedown Street" would ever become grist for a lengthy in concert jammed up version?
I Robot by Alan Parsons Project. This is another album from the time when I was becoming a cool kid. It was given to me by someone who knew enough about rock to know that Alan Parsons was an engineer on Pink Floyd's Dark Side Of The Moon album. That alone made me eager to check this out. I wasn't disappointed when I heard smooth but bombastic songs like "Break Down," "I Wouldn't Want To Be Like You," "The Voice," and the touching, poignant ballady "Don't Let It Show."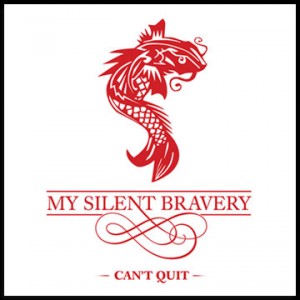 Can't Quit by My Silent Bravery. My Silent Bravery is a sort of stage name for Boston's own Matthew Wade. Wade comes up with catchy, winsome tunes that stick in my head all day. He also shows his humanitarian side with the extremely likable and humable "To Give."
The Shetler Years by Freddie King. It's got "Boogie Man," "Palace Of The King," "Five Long Years," and many more glorious recordings from those years.
One Kind Favor by B.B. King. The last solo studio recording by the King is also one of his best ever. He's over age 80, and he can still make a great album that hit the charts, sells like hotcakes, and garners rave reviews.
The Mathematics Of Love by Peter Parcek. The jewel of the Boston blues scene, Peter Parcek is as brilliant in his musicianship as he is compassionate in his humanitarianism. His Mathematics Of Love album is loaded with gems that were born of Parcek's years of study, self-discipline, and experience.
Live At Berkeley by The Jimi Hendrix Experience. This is just one of the better live recordings of Jimi Hendrix Experience. The sound quality is good and the trio's performances that night were out of this world.
There's A Riot Going On by Sly And The Family Stone. It's a big, brilliant sloppy mess of funk, rock, gospel, and whatever the hell else Sly had whirling around inside that crazy head of his. The entire album has that larger than life ebullience that makes you feel that this recording is going to be respected for all time.
The Complete Riverside Recordings by Thelonious Monk With John Coltrane. There is so much technique and passion unfolding in these bright, shiny rivers of music that it's almost impossible to marvel at one before another nuance or twist or improv or something else sails by to capture one's attention and imagination.
Giant Steps by John Coltrane. It's too complex to put into words. True genius usually is. I cannot let a year go by without finding time to listen to this album in its entirety without distraction or interruption.
Kind Of Blue by Miles Davis. I'm not going to pretend to be an expert on jazz modes, structures, or the hard bop that influenced this man. All I know is this album has to come off my shelf at least once a year. Genius like this must not be neglected.
Live Art by Bela Fleck And The Flecktones. I couldn't believe how cool the banjo could be. I was assigned to write a live review of Bela Fleck And The Flecktones when I was an arts correspondent for the Nashua Telegraphs' Encore section in the late 1990s. I bought this album so I would have some small amount of background with Fleck's material. It was an overwhelming experience when I heard all of the cool, innovative things he could do with his banjos. Discovering Victor Wooten and Future Man were also incredible times. It's even more fun to watch these three in concert as they stretch the bounds of what their instruments can do.
Showbiz Kids by Steely Dan. Steely Dan has long been second tier in terms of marketing and not having the kind of massive exposure as other bands of their better decades. Yet, they are considered first rate musicians by professional players and serious listeners. A compilation of their greatest hits and other gems and nuggets from their huge catalogue only scratches the surface of their accomplishments. These are two guys who know how to compose a great song and how to record it in the studio so it comes alive with breadth, width, and depth for generations to come and how to play it live to dazzle an audience for three hours.
The Live Anthology by Tom Petty & The Heartbreakers. Since I saw TP&TH at the real Boston Garden in 1981, I've been amazed with the succession of brilliant songwriter-rock albums that Petty and his crew have come up with. Just when you think they've mined all of the American rock idioms, they come up with another album that's plentiful with radio hits as well as gritty, rocking nuggets.
The Muddy Waters Blues by Paul Rogers. The former Bad Company front man did the blues and rock worlds a huge favor when he recorded this batch of Muddy Waters classics and other blues hits from Waters' time. Rogers , with a little help from friends like Slash, turned a generation of rock fans into blues fans. Who knows how many people got turned onto blues after this album landed in their cassette players back in the middle of the 1990s.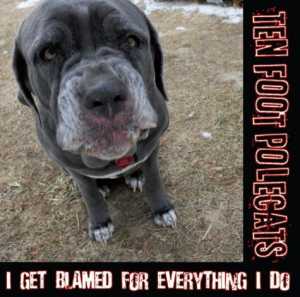 I Get Blamed For Everything I Do by Ten Foot Polecats. These Guys simply play a raw, stripped down simple kind of blues that never fails to bowl you over with their sheer musical energy. Keeping it simple also keeps it real.
Jesus Christ Superstar by Tim Rice and Andrew Lloyd Webber(original album). This album, featuring Ian Gillan, Murray Head, and Yvonne Elliman, plays out like a rock opera delight, retelling a familiar story about the birth of a religion with the powerful musical idioms of the rock and roll generation.
London Calling by The Clash. This album turned my head around about the possibilities of the new wave music that was erupting around me when I came of age in the early 1980s. Broad, powerful, and thematic music for a new generation of rockers received a newer recognition from these strident but unpretentious English rockers.
Achtung Baby by U2. The Dublin new wave rockers had long since gone big when this album erupted in my consciousness with the rangy, moving "One," the crazy dance-rock, religious themed "Mysterious Ways" and the cocky, bossy rocking "Even Better Than The Real Thing." For me, it's not just an album but an experience and something that bookmarks that time in my life when it was gloriously new and ubiquitous.
Dark Side Of The Moon by Pink Floyd. The album that lifted the profile of Pink Floyd from cult status band to English band superstars carries itself with a grand heft and with the kind of sprawling musical offerings that announces itself as an artist who has arrived. Very few albums have captured my imagination as this culmination of Roger Waters' personal reflections on the madness of modern life and some of the wildest compositions in rock music.
On Stage by Elvis Presley. The King was always better in concert than he was in the studio, until he started forgetting his lyrics and missing his cues. Culled from his initial late 1960s stint in Las Vegas, we get from On Stage his familiar hits "Hound Dog," "All Shook Up," "Suspicious Minds," with the King's personal favorites "Words," "Polk Salad Annie," "Walk A Mile In My Shoes," and his country musings "Kentucky Rain" and "Funny How Time Slips Away." What he loses in nervousness, Presley makes up for in his personal oomph, his strong musical personality that makes any songwriter's tune his own special work.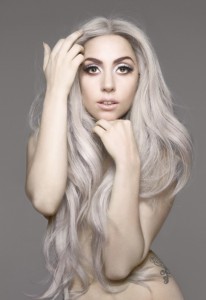 The Fame by Lady Gaga. I know that this selection will annoy many of my friends from the blues and original rock scenes. But, Lady Gaga is brilliant and her success is no accident or any kind of media manipulation. Her powerhouse voice and catchy melodies and hooky choruses have landed her on top of the charts and have made her the highest paid woman in the current music industry. Having seen her perform solo acoustic on Ellen, duet with Elton John, and lead a New Orleans marching band on television, I have no doubt as to this still young artist's potential. And, to be honest, I sometimes need to stop listening to music in a sitting position and get up and move my feet and shake my booty.
News Of The World by Queen. Aside from the familiar "We Will Rock You/We Are The Champions," Queen outdid themselves with this album. Tunes like the moody "It's Late," the furious "Sheer Heart Attack," and the undaunted sexuality of "Get Down, Make Love" make this a wild, map cap album of bombastic classic rock. English sensibilities inform the melodies and the soaring vocals never cease to inspire.
At Madison Square Garden by Johnny Cash. You get Cash, and his friends The Statler Brothers, Carl Perkins, and The Carter Family in a lengthy, fulsome concert recording that comes at you with the spiritual fulsomeness of the Man In Black when his performance prowess was at its zenith. It also plays with the comfortable vibe of a family sing along in your living room.
Bad by Michael Jackson. I liked this Jackson outing more than Thriller. I can hear more instrumentation going on with the guitars and organs and drums and the songwriting is a bit edgier. "Smooth Criminal," though you wouldn't know it from the video, is actually about a woman who gets assaulted by a burglar she surprised in her apartment.

45 Live by Roomful Of Blues. One of my favorite local blues bands comes to vivid life on the live recording with a very symbiotic line up. The chemistry has been really good in Roomful since the addition of vocalist Philip Pemberton. Everything gels and the current line up does soulful justice to Roomful songs both recent and classic,
Hook, Line, and Sinker by Roomful Of Blues. Read the above.
The Essential Bob Dylan by Bob Dylan. A year without Bob Dylan would feel like an eternity in hell.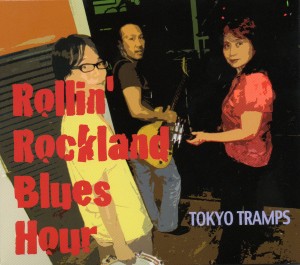 Rollin' Rockland Blues Hour by Tokyo Tramps. Another of my favorite local blues outfits, Tokyo Tramps are as talented as they are cute. These former Berklee College Of Music students from the great nation of Japan are well informed by American blues and Americana artists of the past. Their music is raw, gripping, emotional, and they make it fun to listen to. You can feel the rocking good time party vibe throughout this album, their sharpest yet.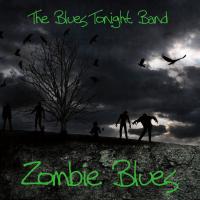 Zombie Blues by Blues Tonight Band. This New Hampshire based blues outfit knows how to take classic blues from the earliest electric blues period and make them rock. They also write and record their own original blues. Some may say they're more hard rock than blues, but I think they're just a bunch of fun guys who like to play blues their own special way.
Muddy "Mississippi" Waters Live(Deluxe Edition with liner notes by Bob Margolin) by Muddy "Mississippi" Waters. This album is just chockfull of Muddy Waters classics. The deluxe edition offers a second disc of great blues music as well as the liner notes by Waters' guitarist Bob Margolin, a special treat in and of itself for me, as I'll never be able to write with the authority and verve of that once upon a time local Boston guitarist. "Mannish Boy" is particularly intense here.
King Of The Delta Blues Singers by Robert Johnson. When I first listened to this, I couldn't understand what all the fuss was about. I was too young to appreciate what was going in the album when I borrowed it from my local library. Now, after years of listening to blues, and talking to fans and players who know much more about it than I do, I can hear the structures, techniques, and soul that ignited an umbrella genre that continues to impact music today. Its simple, sparse, pared down, just one man with a guitar and a voice approach makes it even more beautiful. I hear a man singing out all the emotional turmoil of his lifetime while remaining innocently young and unaware of what he was putting down in those recording sessions.
Live Bootleg by Aerosmith. The bad boys from Boston knock it out of the park with their first live album. With the best songs of their career and the energy of their youth, Aerosmith show the kind of raucous energy and strident inventiveness that made them international superstars.
All Things Must Pass by George Harrison. George Harrison must have had a lot of pent up creativity that he was too afraid to show when he was the lead guitarist for the greatest band in history. "My Sweet Lord" only scratches the surface of what the quiet Beatle had to offer all by his own self.
Play by Brad Paisley. One of our greatest lead guitarist belong squarely in the country genre. Here, he showcases more of his sophisticated techniques and daring explorations.
Different Stages Live by Rush. Rush is my favorite band, the one I grew up with and have been excited about and following since the kid next store brought 2112 over my house in my junior high school days. Three guys making the sound of seven musicians while singing the kind of fantasy and science fiction stories that appealed to me when I was a quiet school boy growing up in tedious Derry, New Hampshire. Geddy's freakishly high voice. The tight, complex arrangements. Neil Pearts' drum solos live and his vigorous lyrics. All their qualities make them the most unique band ever.
Home by Brian Templeton. This is just a favorite album by a favorite local artist who plays blues, country, gospel, personal religious songs, and whatever strikes his fancy. Templeton is just a big beautiful guy and good karma person who put together this "Rolling Stones album." He took the blues and like the Stones before him, stretches it into other genres, country, rock, gospel, and personal anthems.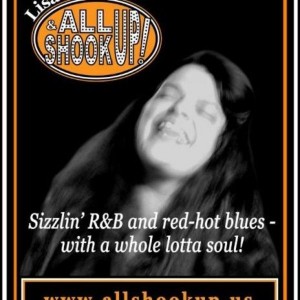 Wake Up, Baby by Lisa Marie. Lisa Marie is crazy. In a good way. The busiest singer in blues came up with this collection of original blues and bluesy numbers that never fails to entertain with her over the top vocal abilities and rangy knowledge of musical idioms.
Can't Quit by My Silent Bravery. My Silent Bravery is a sort of stage name for Boston's own Matthew Wade. Wade comes up with catchy, winsome tunes that stick in my head all day. He also shows his humanitarian side with the extremely likable and humable "To Give."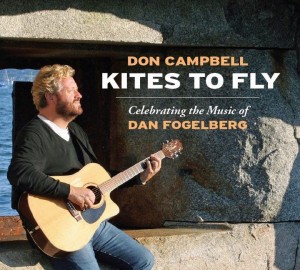 Kites To Fly(tribute to Dan Fogelberg) by Don Campbell. Campbell's beautiful, honey smooth voice performing songs by Dan Fogelberg. How could I go a year without pulling this off the shelf and dropping it into my player?
Well, that about sums up my list of albums I would want to have in my suitcase if my cruise ship ran aground on an uncharted desert isle. Maybe you, my gentle readers, could think about your personal favorites that you'd want to have with you in the event you became a lonely stranded castaway with only a portable CD player and, hopefully, a year's worth of batteries.
Share on Facebook

Follow me on Social Media!