Archives by date
You are browsing the site archives by date.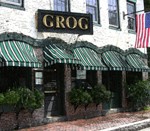 By Bill Copeland on February 13, 2014
Last time I visited this topic of places I enjoyed hearing good music and dining on good food and beverage, I received an interesting assortment of responses. One was a booking agent disappointed that I didn't mention his name as the person who created the blues program at one of the rooms I mentioned. Another was a guitarist who tried to convince me to include a venue that he knows I don't favor due to crowd disinterest and loud conversation. A third musician commented that a few of the rooms I mentioned were impossible for him to get a booking in. He received a rebuke from a couple of singers and some advice from a busy guitarist on how to overcome those obstacles. Finally, a promoter wrote me to say that there is "a gaping hole" in my article because I didn't mention a Somerville venue that she frequents.
Share on Facebook
Posted in The Buzz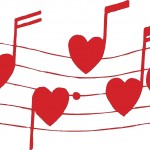 By Bill Copeland on February 11, 2014
In a Valentine's Day launch, a New Hampshire songwriter is releasing a romantic Faery Tale Rock Opera, "Monica Rose & Prince Charm Inc.," with hopes of bringing it to life on the theatrical stage. The 19-song production, which took five years to produce, focuses on the universal quest for romantic love.
Share on Facebook
Posted in The Buzz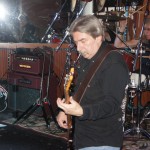 By Bill Copeland on February 9, 2014
The ThrowDown Band played three sets of blistering, hard-driving blues for a packed Ming Dynasty audience last night. The four musicians might have slowed their tempo here and there, but their driving, energetic performance never lost any steam. The Marshfield, Massachusetts restaurant must see a bump in their sales when this band takes their stage.
Share on Facebook
Posted in Live Reviews
By Bill Copeland on February 8, 2014
In a six-week span starting Saturday March 1, the Ultrasonic Rock Orchestra will perform 3 unique shows in celebration of its 10th Anniversary! That's right, 10 years ago, in the Spring of 2004 at the Regent Theatre in Arlington, Massachusetts, the URO was born! Since that time they have performed over 150 shows throughout the States and Canada. The Regent will host this tenth year celebration too.
Share on Facebook
Posted in The Buzz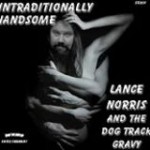 By Bill Copeland on February 7, 2014
Lance Norris proudly wears his redneck attitude on his sleeve on his Unconditionally Handsome CD. Norris's gravelly, whisky-soaked voice is rich and full of character, making you believe his tales from the trailer park. His songs come complete with chirpy, twangy guitar melodies that are packed with much musical integrity and earthy storytelling.
Share on Facebook
Posted in CD Reviews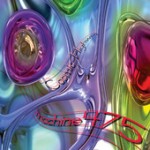 By Bill Copeland on February 4, 2014
Machine 475 is a north shore band that's unafraid to make music their own way. When the liner credits include a programmer, a sitar and synth player, Theremin and turntablist, and an accordion player with the same weight as a guitarist and percussionist, a listener knows he's in for something completely different. Machine 475 are a much needed breath of fresh air on the greater-Boston music scene. Their latest album Cosmic Highway is a rush of rocking, space age instrumentals that will entertain as well as challenge.
Share on Facebook
Posted in CD Reviews