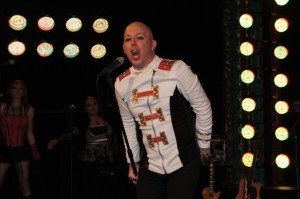 In a six-week span starting Saturday March 1, the Ultrasonic Rock Orchestra will perform 3 unique shows in celebration of its 10th Anniversary! That's right, 10 years ago, in the Spring of 2004 at the Regent Theatre in Arlington, Massachusetts, the URO was born! Since that time they have performed over 150 shows throughout the States and Canada. The Regent will host this tenth year celebration too.
* SPECIAL DEAL! NOW THROUGH SUNDAY, FEBRUARY 2ND *
BUY TICKETS FOR ANY OF THESE 3 URO CONCERTS AT FULL-PRICE AND GET $5 OFF PER TICKET FOR EITHER OF THE OTHER ANNIVERSARY CONCERTS OR BOTH!
(AVAILABLE BY CALLING 781-646-4849 OR IN PERSON AT THE REGENT BOX OFFICE. $5 OFF DEAL NOT AVAILABLE FOR ONLINE ORDERS.)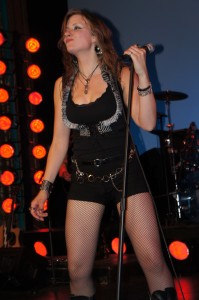 Saturday, March 1 – "URO Xtravaganza"
Featuring the very best rock music ever conceived by the human mind. The music of
THE BEATLES-THE WHO-LED ZEPPELIN-QUEEN-DAVID BOWIE
Saturday, March 29 – "The Who's Quadrophenia"
For the first time, The URO performs The Who's masterpiece, QUADROPHENIA, in its entirety. Perhaps the most thought-provoking concept album ever produced, Quadrophenia is a complex work that delves into the depths of human feeling and expression – from the opening chords of "The Real Me" to the closing jubilation of "Love Reign O'er Me," this might be the most power-packed recording ever made.
Saturday, April 19 – "BAND IN BOSTON!"
In celebration of the heroes and victims of last year's attack on the Boston Marathon and for ONE-NIGHT-ONLY, the URO will perform the music of local rock legends, AEROSMITH, BOSTON, & THE CARS, with special guests and more. This unique URO show will benefit The One Fund just 2 days before the 2014 Boston Marathon.
Share on Facebook

Follow me on Social Media!