Archives by date
You are browsing the site archives by date.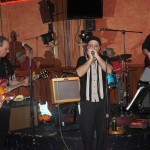 By Bill Copeland on March 16, 2014
Mission Of Blues came into Marshfield, Massachusetts last night and kicked out their high energy, high caliber talent at Ming Dynasty. Lead by Scott Bronnes on lead vocals and harmonica, the five piece band never failed to impress and they kept people dancing all night long.
Posted in Live Reviews
By Bill Copeland on March 15, 2014
Propergander's new album Wide Open has enough classic rock influences to make the listener feel he is listening to something not only great but comfortably familiar. This Martha's Vineyard band's straight forward rock and roll is chockfull of good guitar lines, earthy vocals, and tasteful rhythm section touches. Lead vocalist Ernie Dewing has a plaintive quality in his timbre and projection that makes you feel what he is singing about. Guitarist Greg Holland presses out some sweet melodic phrases that sweep by like a magic carpet ride. Dewing and Holland are also keyboardists and that extra layer of organ and piano make their songs feel and sound extra soulful.
Posted in CD Reviews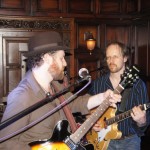 By Bill Copeland on March 14, 2014
Yoke Shire is celebrating St. Patrick's Weekend in grand style with a host of shows in choice venues. There is no better way to spend the holiday than enjoying a few pints while catching a rollicking Yoke Shire Irish performance.
Posted in The Buzz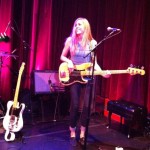 By Bill Copeland on March 12, 2014
Annie Hoffman is a double success story in the Boston music scene. She is the bass player for the hugely popular, highly in demand band The Field Effect. The young lady is also making her mark as a skillful sound engineer at Zippah Recording Studios in Brighton, Massachusetts. Zippah is booked for the next several weeks with artists looking to record music, and The Field Effect recently won a Song Of The Year award at Boston Music Awards.
Posted in Featured Articles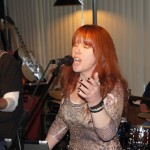 By Bill Copeland on March 10, 2014
Kendall Bush brought her new band Mama Love And The Wicked Sons to the Wantu Blues Jam at The Village Trestle in Goffstown, New Hampshire a few hours ago. Bush rocked the microphone with four selections from her upcoming debut live gig at Boondocks Tavern & Country Grill this Saturday night in Weare, New Hampshire. Boondocks is just a few miles up 114 North from the Trestle.
Posted in Live Reviews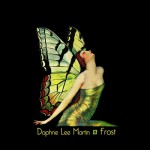 By Bill Copeland on March 7, 2014
Daphne Lee Martin's latest album Frost announces itself with a wave of knobby synthesizer, a bulbous sound that suggest the bountiful fulsomeness that her recording has to offer. Martin's soundscapes consist of everything from modern keyboards, some vintage colors and styles, and more than a dash of rocking electric guitar. Her genius lies in her ability to weave an array of musical elements from the entire 20th century into one song, cohesively, impressively, seamlessly, to become a beautiful new creation that stands on its own merits, apart from influences.
Posted in CD Reviews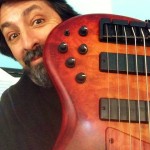 By Bill Copeland on March 5, 2014
Fred Abatelli is half of the Lori Diamond and Fred Abatelli singer-songwriter duo. Abatelli is also a certifiable gear head. He could talk endlessly about his live rig and all of its various pieces of equipment. Abatelli plays bass guitar, electric guitar, and acoustic guitar in his live shows. He favors the more is less approach, as far as not having to lug huge cabinets to his gigs when he can easily get a good sound with smaller equipment.
Posted in Musical Instruments And Gear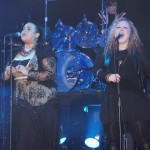 By Bill Copeland on March 3, 2014
The Ultrasonic Rock Orchestra held the first of three concerts to commemorate their tenth year since starting their classic rock tribute series. Aside from their usual selections from Led Zeppelin, Queen, and The Beatles, the URO also played songs from The Who's Quadrophenia album and a couple songs by bands from Boston to showcase what they have planned for their next two 10th anniversary concerts. URO also threw in their original song "Child, Thy Name Is Rock" as well as AC/DC's "Long Way To The Top," complete with an electric bagpipe player.
Posted in Live Reviews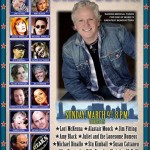 By Bill Copeland on March 2, 2014
SOMERVILLE, MA – Many of Boston's premier musicians will gather for a special evening of performances on Sunday, March 9, at Johnny D's to help raise funds for ailing Nashville radio host/musician/concert promoter Billy Block in his fight against cancer. Block, who was diagnosed last month with stage 4 Metastatic Melanoma, has been undergoing treatment for the disease, and all the proceeds from the show will go to The Billy Block Family Fund at Wells Fargo Bank. Showtime is 8:00 PM and tickets for the March 9 benefit are priced at $15.00.
Posted in The Buzz