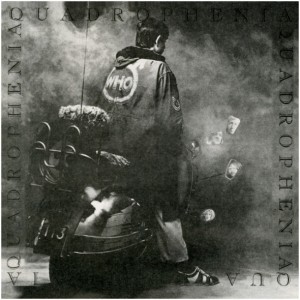 BillCopelandMusicNews.com highly recommends the Ultrasonic Rock Orchestra's presentation of The Who's Quadrophenia album. The URO will perform Quadrophenia in its entirety at Arlington's comfortable Regent Theatre at 8:00 p.m. this Saturday, March 29.
Two of my favorite things are the Ultrasonic Rock Orchestra and The Who's Quadrophenia album.
I've seen several URO concerts at the Regent Theatre in the last few years and that ensemble of talent has never failed to impress. They simply create not only the sound of the original classic by Queen, The Beatles, Led Zeppelin, David Bowie, and The Who, they remind you of the excitement you felt when you first heard this music. Their musicianship is impeccable, and they have a cast of several singers that liven up their selections with over the top performances.
The Who's Quadrophenia album is and always has been one of my very favorites. Pete Townsend outdid himself penning the lyrics of a youth named Jimmy from a working class background. Growing up, I was not always the happy go lucky person I am as an adult. My joyful life came at a high price I had to pay when I was very young. Discovering great music like The Who's Quadrophenia was my way to jump off a speeding train to hell.
Discovering the character of Jimmy, as written about in the lyrics of Pete Townsend, I found someone I could certainly relate. The struggles of youth often spring from the same sources, family, school, the expectations of adults, the perception of peers, and the daunting thing staring back at all of us when we're teenagers: the future.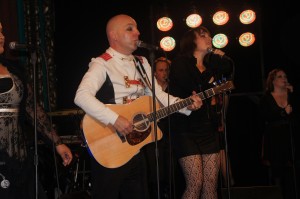 Jimmy's frustrations, failures, defensive reactions, misguided loyalties, and general sense of alienation from all around him was something that hit home and hit hard. That these stories came at me in the form of hard rocking songs by The Who made each feel like a personal relief. I often wondered if anybody in my life could see The Real Me. That the song "The Real Me" is a pulse pounding rock and roll song, complete with John Entwistle's driving melodic bass runs, Roger Daltrey belting like there's no tomorrow, Keith Moon's frenetic drumming, and Townsend's neurotic guitar riffing gave me a tremendous catharsis as I sang along to my record.
To this day, I cannot get through the album without feeling misty eyed by the end. So, please, join with me in enjoying this sure to be fantastic recreation of The Who's Quadrophenia.