Archives by date
You are browsing the site archives by date.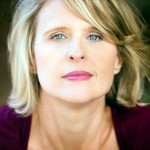 By Bill Copeland on May 29, 2014
You've come a long way, baby. Chick Singer Night will celebrate ten years of success supporting local women in music. On June 7th, the Regent Theatre in Arlington, Massachusetts, will host a multi-artist concert hailing this landmark organization for local ladies in the music business.
Posted in Featured Articles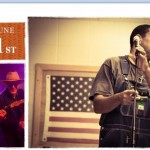 By Bill Copeland on May 26, 2014
Brian Templeton is spreading the love once again. Templeton will host BLUES 4 THE HOMELESS on June 1, 2014, at The South Shore Music Hall, 58 Ross Way, Quincy Center, Massachusetts. This fundraiser for the homeless will offer some of greater-Boston/New England's finest blues musicians doing their part to help bring an end to this problem. One hundred percent of the proceeds will go to the homeless.
Posted in The Buzz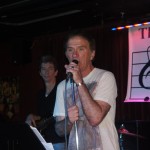 By Bill Copeland on May 25, 2014
The Fifth Annual Bob Dylan Birthday Bash went off without hardly a hitch, and it was an evening of exciting entertainment, for all on stage and in attendance. Organized by the energetic front man from Napoleon In Rags, Bobby Livingston, the fundraiser benefited the Brad Delp Foundation. Created by family members of the late lead vocalist from the band Boston, the Foundation raises money for school music programs.
Posted in Live Reviews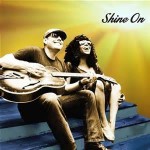 By Bill Copeland on May 22, 2014
The album that a lot of people in the New England blues scene have been awaiting is finally released. Dwight & Nicole have come to greater attention since vocalist and songwriter Nicole Nelson had done well on a national television reality show singing contest. The pair's new Shine On CD does not disappoint. It's loaded with golden nuggets of Dwight Ritcher and Nicole Nelson compositions that showcase the finer points of the pair's application of their wide range of musical skills.
Posted in CD Reviews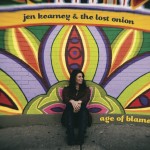 By Bill Copeland on May 20, 2014
Jen Kearney & The Lost Onion's Age Of Blame CD marks a turning point in their musical elevation. Kearney has become a more sophisticated vocalist and keyboardist since 2009's The Year Of The Ox album. There is a more easeful flow coming from her instrumentation and she sings with greater eloquence. Kearney shows more tasteful self-restraint than ever, and she offers more fine touches throughout this album than her previous recordings. Drummer Peter MacLean is in fine form throughout the CD, and second keyboardist Amy Bellamy helps keep this whole recording fulsome and rich.
Posted in CD Reviews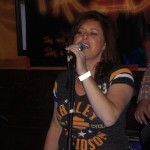 By Bill Copeland on May 18, 2014
Facedown made yet another appearance at Boondocks Tavern & Country Grill in Weare, New Hampshire last night. It was clear why this unique cover band has been picking up a bunch of rooms in a hurry in southern New Hampshire. Lead vocalist Nikki Guidoboni has a very likable and very watchable stage presence. She also has a good handle on how to give each song what it needs to go over well with people who've been hearing them for years. The four musicians behind her were also top notch at putting across the music people having been dancing to and singing along to in their car radios.
Posted in Live Reviews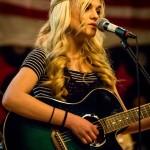 By Bill Copeland on May 16, 2014
It seems fitting that Sarah Barrios was named New Act Of The Year at New England Music Awards last February. Barrios has been quietly advancing up the ranks of the local music scene. Going from open mike competitor in Connecticut to making the top 200 out of 11,000 at the X-Factor auditions on Long Island […]
Posted in Featured Articles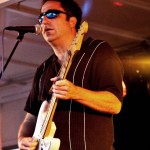 By Bill Copeland on May 13, 2014
Jeff Pitchell has come a long way since he won an award for best guitarist in the state of Connecticut when he was only 15. That recognition catapulted him from playing junior high school dances to playing nightclubs with much older musicians. He went on to work with famous musicians. His next to latest album Heavy Hitter landed at number seven on the Billboard charts, and he recently received the recognition of his regional peers at the New England Music Awards last February. NEMA named Jeff Pitchell and Texas Flood Blues Act Of The Year.
Posted in Featured Articles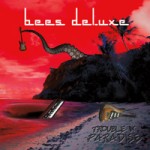 By Bill Copeland on May 9, 2014
The Bees Deluxe have released another funky, bluesy, jazzy CDs. Trouble In Paradise is another offering of fun stuff from this outfit. The Bees Deluxe's usual band leader, guitarist Conrad Warre, provides plenty of funky licks and cool phrasing. Keyboardist Jon Gamble keeps the organ and piano percolating with swirling chords and tasteful touches. Bassist Joe McEachern plays a smooth, solid low end. Drummer Patrick Sanders lays down all sorts of clever beats and snappy smacks.
Posted in CD Reviews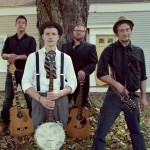 By Bill Copeland on May 8, 2014
Maine's The Ghost Of Paul Revere have been on a roll this year. They released a full length album last January. They won the New England Music Award a month later. Now, they've embarked on a multi-state tour. Their non-traditional interpretations of traditional music are constantly drawing new fans to their music. But never assume that The Ghost Of Paul Revere is an Americana band. Their influences are as likely to be drawn from Radiohead and Led Zeppelin as the hundred year old American songbook.
Posted in Featured Articles