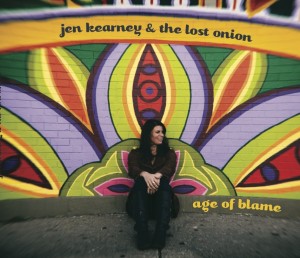 Jen Kearney & The Lost Onion's Age Of Blame CD marks a turning point in their musical elevation. Kearney has become a more sophisticated vocalist and keyboardist since 2009's The Year Of The Ox album. There is a more easeful flow coming from her instrumentation and she sings with greater eloquence. Kearney shows more tasteful self-restraint than ever, and she offers more fine touches throughout this album than her previous recordings. Drummer Peter MacLean is in fine form throughout the CD, and second keyboardist Amy Bellamy helps keep this whole recording fulsome and rich.
Opening with "Waiting For It," the loveliest coos and gentle piano tinkling usher one in before switching gears. A bass line that will do something for you and cool guitar phrasing emanate from a funk riff source. Layered over that are brassy horn swells. It all sets the mood for something big. Then, she appears. Kearney's rangy, powerhouse vocal jumps out at the listener with its fulsome rich rasp. This girl can do something special with her voice. She enunciates with a purr and she sustains her vocal notes on the chorus with uncommon finesse and a muscular control of dynamics.
"Too Far" offers dollops of funk bass and a hefty backbeat contrasting with a sprinting keyboard line. The motion walks the song right up to the listener's front door. From there, Kearney lures the listener right in with her softer, but no less rich, timbre. Her voice glides right over the funk swirls beneath her vocal lines. And boy, does this song brew up some warm, funky organ lines. Kearney and her band mates play so tight here it isn't funny.
"Overwhelming" swaggers on in with meaty purpose in its groove. Kearney finesses this one well. Her voice, smooth and wide, flows over this tune, drawing all of the players' subtle nuances along in her wake. She get huskier in her delivery, and that brings to vivid life all of the emotions she expresses as she recalls childhood memories of a special time in a special place with a special person.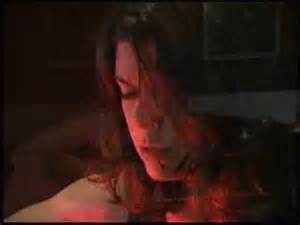 "Corner Of My Eye" swoops in like it's gliding on a summer breeze. Crisp guitar lines and sprawling organ chords work beautifully to augment Kearney's easeful vocal and airy backing coos. This quiet song still makes its presence felt in the strong expression of Kearney's voice. She isn't as assertive here, but she doesn't have to be forceful to get her lyrical message across.
"Better" is a sprightly Latin affair. Kearney and her Lost Onion make you feel like you just landed in south America, where the clubs feature live bands playing colorful music. Latin percussion and exuberant horn lines make you feel like dancing the meringue. The bass line is solid enough to drive a car across. Over all of this, Kearney asserts her beautifully rich timbre. She presents her vocal line with natural and unforced flair.
"What If" makes you want to move your feet while making you feel something big. The tune marches forward with a stomping, crunchy bass line. Meanwhile, Kearney offers a soulful vocal, one she controls masterfully, shooting up and down her range of dynamics, colors and tones, gentle to assertive. It's a classy modern soul number that proves Kearney could be as big as anybody on the national scene.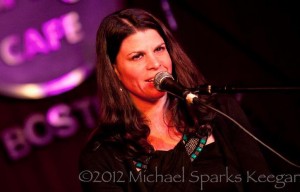 Title track "Age Of Blame" proves a fine mid-tempo number. Its steady musicianship grows on you not with flash but with the way the instrumentalists dovetail into a hugely solid whole. Kearney's tasteful restraint keeps her vocal tension simmering just below the surface. Coming close to a belt works so much better here than if she actually belted out her words. Her vocal ride out perfectly matches the simmering musical support, showing what can be done when a quality band assets its power in tastefully measured amounts.
Jen Kearney And The Lost Onion close out this new album with "Sanctuary In Sabotage," a thick batch of soulfully sung R&B. Kearney's eloquent flow of organ notes feel lifted with soulful buoyancy. Eventually, an articulate guitar line keeps graceful pace with the keyboards as it unfurls its freewheeling energy. Kearney's voice is a treasure on this tune as well, especially on the clever electronically inflected ride out.
Kearney has much to be proud of here. Age Of Blame is a standout for its masterful vocal work, sophisticated musicianship, and in its elevation over the Year Of The Ox album, which is no minor accomplishment.
Jen Kearny will play her CD Release party this Friday, May 23, 2014 at 8:00 p.m. at Church in Boston at 69 Kilmarnock Street, Boston, Massachusetts.
http://www.ticketfly.com/purchase/event/523159