The Round Square Festival returns to Theatre 82 in Cranston, RI this year with another stellar lineup. Dedicated to songwriters in New England, the festival will feature some of the area's best in an acoustic setting. Enjoy a weekend of music influenced by Americana and folk. It takes place Friday and Saturday, May 16 and 17, music starting at 8:00 p.m.
This year 's lineup includes Ian Fitzgerald, Dan Blakeslee, Allysen Callery, Haunt The House, Tracie Potochnik, Kayla Ringelheim, Daphne Lee Martin, G.W. Mercure, Kala Farnham, and Steve Allain.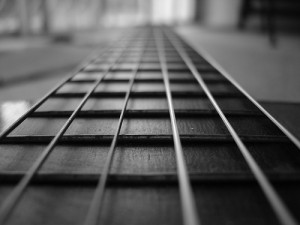 Many of the performers have received nominations or local music awards from publications throughout New England and most have released full length CDs and/or EPs.
The event is hosted again at Theatre 82, the larger secondary venue of Artists' Exchange, which just celebrated its one-year anniversary on April 1. It has played host to a variety of artistic events, including theatre productions, comedy, and, of course, music. It is also home to Characters' Café, which serves sandwiches, pastries, and an assortment of drinks. A beer and wine cash bar is now also available.
Music will start at 8 p.m. both Friday, May 16 and Saturday, May 17. Seating is limited, so get your tickets early. Advance tickets are $7 per evening, or $10 for a weekend pass. At the door, remaining tickets will be sold for $10 per evening and $15 for a weekend pass.
Theatre 82 is located at 82 Rolfe Square in Cranston. For tickets and more information, visit www.artists-exchange.org. You can also find more information on Facebook at www.facebook.com/theroundsquarefestival.