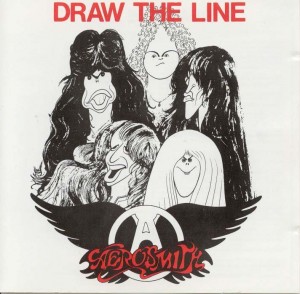 There are many theories and opinions floating around the music scene. My most favorite opinion, because it is so laughable, is that Aerosmith stopped making good albums between Rocks and Permanent Vacation. Others say that the bad boys of Boston never made another good album after Permanent Vacation. This is a bunch of hogwash. The reality is this: Aerosmith is genetically incapable of making a bad album.
Granted, not everything in any band's catalogue is going to be equally well received by critics and fans. However, every Aerosmith album is well worth owning. The likely reason behind listeners not enjoying a band's newer material as much as their old is that the old songs have become part of the soundtrack of their lives. Newer songs have not yet been internalized. Older songs are associated with one's coming of age. Newer songs are associated with contented middle age. Also, radio stations, nowadays, tend to only play one or two singles off of any given's artist's latest album. Long gone are the days when radio used to play several cuts, over and over again, from an artist's new album, letting people getting to know them quickly. Without the repetition of radio, songs often do not catch hold of the ears during our era a of busy lifestyles.
I do have to concede one thing. I might be slightly biased. Aerosmith was likely my first exposure to real music. When all of the other kids on the block in my home town of Chelsea, Massachusetts were listening to Bay City Roller, KC And The Sunshine Band, and Disco Duck, whenever those songs came on the radio, my dad had Aerosmith 8 Track Tapes playing in his van's stereo. I used to ride into Boston with my father every night after supper to help him and his cleaning crew. He owned a successful business cleaning office buildings in the bigger city and he did this after working all day as a bookkeeper. The neighborhood teenagers working for my father got him interested in the rock music of the time. Aerosmith's albums, from their debut to Rocks were playing all the time during those work nights, back and forth over the Tobin.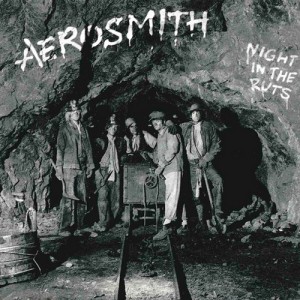 Let's take a closer look at the period between Rocks and Permanent Vacation. Did the Aerosmith albums released during those difficult years sell as well as others in their catalogue ? Maybe. Maybe not. But, sales receipts is not what this editorial is about.
First, we must examine the Draw The Line album. I don't know why anybody would feel this is a bad album. "Draw The Line" is a kick ass title track. "Kings And Queens" is eerily gorgeous and epic. The band's cover of Kokomo Arnold's "Milk Cow Blues" was and is a huge turntable hit around New England. It brings listeners back to the raw raucous sound that made us all fall in love with this sound in 1973. Moving on to Night In The Ruts. Maybe I'm just biased because my grandmother gave me this album for Christmas the year it was new. The bad boys had a fantastic hit with their rendering of "Remember(Walking In The Sand)." They also hit the right vibe on "Reefer Headed Woman" and "Bone To Bone(Coney Island White Fish Boy)."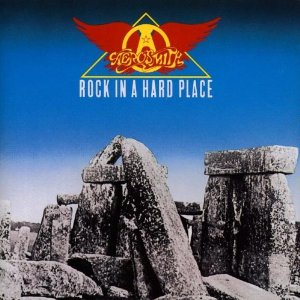 Moving more into the band's 1980s material. A lot of people were down on Aerosmith's Rock In A Hard Place album. Granted, it wasn't really an Aerosmith album in that Joe Perry was not in the band at the time and he doesn't play on the album. Brad Whitford didn't contribute much more than the alluring rhythm guitar to hit single "Lightning Strikes" before he too left the band. Still, "Lightning Strikes" was a fantastic hit single for the band, and it remains in their live set to this day. Title track "Rock In A Hard Place" finds Tyler funking it up with his lyrical cleverness. "Jig Is Up" turns on a clever Joey Kramer beat. Aerosmith members themselves were not super happy with their offerings on their 1985 album Done With Mirrors. They may have been too hard on themselves. Done With Mirrors begins with a fine version of Joe Perry's "Let The Music Do The Talking" from one of his Joe Perry Project recordings. Following immediately after is "My Fist Your Face." Boy, do they sound tough. The song is a sturdy rocker. The rest of the material on the album could get any local bar band signed to a label on the strength of its sonic structures. "Shela" features a running lead guitar line that contrasts well with flinty rhythm guitar parts that emerge around it. The album closes out with "Darkness," a gripping, mid-tempo rocker with bracing guitar lines and an epic sounding chorus when Tyler belts "God, I'm in love/I'm in love/I'm in love."
"Jamie's Got A Gun," "Love In An Elevator," "The Other Side" and "What It Takes" from the 1980 Pump album are great hard rock songs and memorable additions to the Aerosmith catalogue. Pump remains a stand out album in the world of rock music.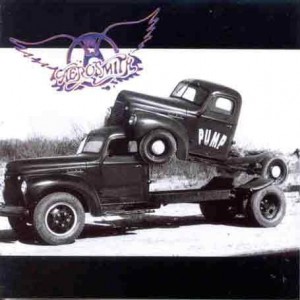 The band transitioned better to the 1990s than other bands that had debuted during the classic rock era from 1967 to 1977. In fact, the bad boys of Boston knocked down the doors of the 1990s with their Get A Grip album, released in 1993. Spawning the hits "Amazing," "Crazy", "Cryin'", and "Living On The Edge," Aerosmith were more than holding their own against the new grunge bands spawned at that time. 1997's Nine Lives gave birth to the now staples of "Falling In Love(Is Hard On The Knees)" and "Pink," furthering the band's presence on radio and insuring their status as an arena band. And, guess what? Aerosmith has outlived the grunge era.
Some say the band took a turn toward sell out when they recorded Diane Warren's "I Don't Want To Miss A Thing" for the 1998 soundtrack of film Armageddon. Yet, the tune was a number one hit for the boys for four straight weeks in the United States. It also rocketed up the charts in other countries as well. I have to give my readers fair warning about this particular Aerosmith hit single. It was probably the wedding song picked by every woman who got married during that time period when the song was new. I wouldn't mess with millions of women around the world when it comes to their wedding song. Don't even go there. Just don't.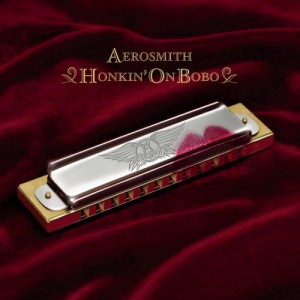 Aerosmith are still rocking in the 21st century, and they're rocking it with fresh material, having released Just Push Play in 2001, the blues covers album Honking On Bobo in 2004, and the exceptionally likable Music From Another Dimension only two years ago in 2012. "Just Push Play" was a bracing, edgy title track. That album's hit single "Jaded" sounded tough and catchy at once. "Beyond Beautiful" had a jittery neurosis that made it hard to turn away from. Other tunes on that disc rock right out with fine Aerosmith flair and style. Honking On Bobo was an exercise in respect. The band was paying homage to some of the old blues artists that inspired their own raw, rocking sound. Bobo gave the boys a chance to stretch out and indulge a little bit more in those influences. They had recorded blues and R&B covers in the past, and Bobo was a longer drive down that street. Whether you call it blues, rock, or blues-rock, the boys were clearly on a creative high when they recorded their interpretations of those roots songs. Their inspiration paid off with a spirited CD you can enjoy while cruising down the highway, partying, or just listening to alone with a drink in your hand.
Moving on to Music From Another Dimension. Their creativity and energy level in the studio proved there are no age limits to great rock bands. After the sci-fi intro borrowed from the Outer Limits TV show, the boys jump right into "Luv XXX." Joey Kramer's persistent steady drum work keeps the song in motion as always.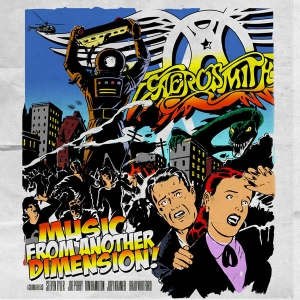 The guitars are crackling with fevered energy. Steven Tyler's voice comes out of the speakers as smooth as Jack Daniels. The peaks and valleys on this album should keep any Aerosmith fan glued to each track. The ballady "Tell Me" has as much lift as any of their 1970s recordings. "Street Jesus" is as witty and message-laden as anything Tyler has ever penned. If any fan, at first listen, doesn't take well to this album, they're probably comparing it to the Aerosmith material they grew up with and have already internalized. Leaving it in the home or car stereo for an extended period will likely cause this music to grow on you.
Aerosmith has never lost any of the fire that propelled them onto the national scene in the early 1970s. The fact that the band is still together after all they've been through speaks volumes about their commitment to their music and their fans. The fact that Steven Tyler has become a national celebrity, including his stint on American Idol, indicates how lodged into the mainstream of modern culture this band has become. The only thing left to say is to listen to the music. Get out your favorite Aeromsith albums and play them loud. Listen to their newer material, even stuff that didn't grab you at first, and give it another chance. Let it breathe. It may take a while to appreciate the newer albums. They haven't yet ingrained themselves into the hearts, minds, and souls of the older fans who associate Toys In The Attic, Rocks, and Live Bootleg with significant moments in their youth. Give them another chance. You might feel like you're discovering a great band for the first time.