Archives by date
You are browsing the site archives by date.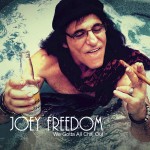 By Bill Copeland on October 29, 2014
Worcester's Joey Freedom is at it again. He strikes punk rock gold on this new album, We Gotta All Chill Out. Writing songs for 55 years tends to make one good at. Taking the time to study what one likes and what works for an individual artist is another luxury Freedom has earned. Working with producer Clintone to bring his lyrical and musical visions to life was a wise choice. Clintone packs plenty of punch, playing all drums, lead guitars, bass guitars and singing all of the background vocals.
Posted in CD Reviews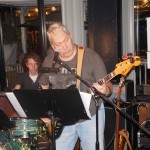 By Bill Copeland on October 27, 2014
Cider Press band entertained the costumed crowd at the Village Trestle's annual Halloween party last Saturday night. Aside from a few technical issues that would crop up now and then, the band hit the right vibe for a festive seasonal event. The five piece featured two guitarists and a keyboardist, and that made for a full sounding band. Three of the band members sing, and that made for some good harmonies. Toss in Cider Press's penchant for variety, playing songs that most cover bands don't, and it was an evening of good music.
Posted in Live Reviews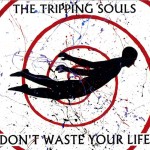 By Bill Copeland on October 23, 2014
The Tripping Souls is the name of the studio project in which songwriter Paul Makris creates songs around his compositions. He plays all of the guitars and keyboards and sings all of the vocals. He employs bass player Wayne Whittaker and drummers Steve Chaggaris and Harrison Seller for his rhythm section. But what's in a name? Music this cool would sound just as good by any other title.
Posted in CD Reviews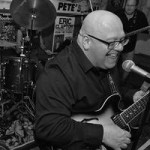 By Bill Copeland on October 22, 2014
Come help us celebrate our champion "chemo"sabee's life in music and accomplishments. Hosted by The Incredible John Keegan & Madhouse, a massive benefit jam for guitarist Joey Vellucci will be held this Sunday October 26, from 2:00 p.m. to 6:00 p.m. at American Legion in Medford, Massachusetts. With special guests jamming throughout the day: […]
Posted in The Buzz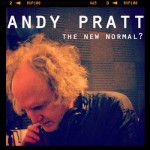 By Bill Copeland on October 21, 2014
Andy Pratt's The New Normal CD offers up a lot of what we know, expect, and admire about this recording artist. Pratt is a journeyman on a mission. He continues to create fantastic new music that remains distinct, individualistic, and wholly original. In addition to Pratt's fine musical and lyrical sketches, there are some very pleasant surprises near the end. If you've spent 2014 waiting for an album to fall in love with, this might just be the answer to your prayers.
Posted in CD Reviews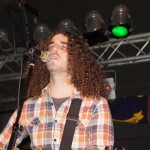 By Bill Copeland on October 20, 2014
Dave Austin And The Sound came to Brighton Music Hall in Boston last night and rocked the house, soundly. Austin's smooth but driving croon, augmented by precise, electrifying musicianship flying alongside him, grabbed the ears and never let go.
Posted in Live Reviews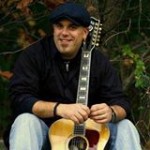 By Bill Copeland on October 17, 2014
Sean Fullerton is an old school solo acoustic blues musician, and, after playing out professionally for 20 years, that solo approach works just fine with him. Fullerton is, aside from a musician, a recording engineer, a singer-songwriter who plays blues and rock and roll and his own original music, and a finger style guitarist. He enjoys his multiple jobs in music and the multi-dimensional aspect of it.
Posted in Featured Articles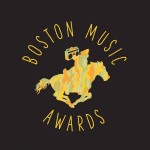 By Bill Copeland on October 15, 2014
This Opinion piece is a follow up to the one posted last week about the Boston Music Awards. That Opinion piece inspired a lot of people connected to the BMA to harass me on Facebook. Those same people who were after me were also harassing others for simply sharing my Opinion piece.
Posted in Opinion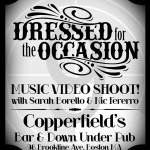 By Bill Copeland on October 14, 2014
Dressed For The Occasion have released some exciting news for music fans. Dressed For The Occasion are set to begin filming a music video for their first single The Simple Life off of their brand new album entitled, The Devil in Your Head, which is set to release in early 2015. The band's first step […]
Posted in The Buzz
By Bill Copeland on October 14, 2014
NotloB Music, purveyor of fine Celtic, bluegrass and fiddle-centric concerts, will be presenting its Fall season in three brand new venues in Brookline, Newton Upper Falls and Davis Square, as well as returning to Inman Square. Beginning at the historic Loring Greenough House in Jamaica Plain in 2007, the series had interim homes across the […]
Posted in The Buzz