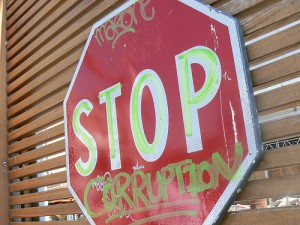 Once again the Boston Music Awards has released a list of nominees, and there is already controversy surrounding their choices. Many of the nominees have been previously nominated and have previously won in recent years. Many of the nominees read like a list of who's who in the Boston music scene, hence it is understandable that their names show up a lot in city music functions.
Yet, in a city with as many musicians, singer-songwriters, and bands as Boston, where talent is drawn from all over the country and all over the world by Berklee College Of Music, New England conservatory, and numerous other colleges, it's peculiar that the BMA cannot vary its list a lot more from year to year.
This year's list of nominees in the blues categories is a total farce. This year's recently named nominees, except for one youthful newcomer, have already been nominated in the blues category in the last two years. One of this year's nominees won a New England Music Award two years ago. So, it looks like the BMA's blues subcommittee nominators simply penciled in names they saw on the ballots from the last two years and a name of someone who won an award from another awards organization. That creates an appearance that the people nominating these same old blues acts each year either have an agenda or they just don't go out enough to see blues artists. This year's nominees are all fine people and outstanding talents. Yet, their repeat nominations makes it look like Boston only has about ten acts to choose from. And, that is just the blues category.
Strangely enough, the hugely popular Adam Ezra Group has not been nominated for a Boston Music Award in the last six years. The explanation for this is obvious. Back in 2010, Adam Ezra Group was signed to Lone Wolf Management. The owner of that talent company, Ralph Jaccodine, is a point man for the Boston Music Awards, and since the band and management parted company, the band has not been nominated for a BMA.
Lone Wolf Management, now known as Ralph Jaccodine Management, once had Antje Duvekot on their roster. Back in the day, Duvekot was constantly nominated for a Boston Music Award. But, in the five years since she left Jaccodine's management agency, she hasn't been nominated for a BMA.
These days, Jaccodine's agency has a new act they have been working with, Shun Ng.
Last year, Shun Ng was nominated for a BMA, and this year he is nominated again, in the same category, international artist. Shun Ng is certainly a fine talent, but it's obvious when and why he became a BMA favorite.
Boston-based guitar ace Johnny A was, up until last year, another darling of the Boston Music Awards. Yet, this year, his name does not appear on the ballot. Johnny A is another act that stopped working with Ralph Jaccodine Management, and hence, stopped appearing the ballot.
Another interesting observation: Boston's folk-pop princess Sarah Blacker was once a darling of the Boston Music Awards. Yet, the BMA stopped nominating her after she won a New England Music Award. The artists themselves are likely to be innocents who do not start understanding the connections until they've been dealing with the BMA for a few years.
It sounds like the BMA get accused of playing favorites when they nominate the same person repeatedly and also when they suddenly stop nominating an artist who's been repeatedly favored. Yet, that is the reality of the Boston Music Awards, as it is currently constituted. The whole thing plays out like a game of musical chairs. If an artist hasn't sat himself or herself with the right person by the time of the nominating process, he or she hasn't got a chair to sit on.
One wonders how such a blatantly compromised and corrupt nominating committee could operate without scrutiny in such a lively, populated music scene as Boston's. This is easy. The Boston Music Awards do not and will not make public a list of those serving on their nominating committee, and they do not reply to e-mail inquires asking who is on the nominating committee. This makes the BMA nominators a closed door group. It is not difficult to see that they don't reach out to others to include on their committee. They are never in a constant search for new members. They want to function as a closed door committee so it's various nominators can keep nominating their own acts for an award. A BMA looks impressive on an artist's resume. That reflects positively on the artist's management team. And that is why this sort of things goes on every year at the Boston Music Awards.
The Boston music press is also complicit. The music "journalists" who never call out the BMA on these issues are obviously either as blind as bats, or, they're involved and benefiting by it in some way.
The entire Boston Music Awards is a farce, and it should be dismantled at once. Then, it should be rebuilt by music scene workers who do not have artists to push. A person, such as Ralph Jaccodine, who manages bands should either not be permitted to nominate, or, his vote should be balanced out by numerous other music industry professionals who are not managing bands. Then again, it's not entirely clear what role Mr. Jaccodine plays at the BMA. He's been a speaker at their events, but nobody is certain who all of the nominators are.
The newly reformed BMA, if we ever get one, should publish their list of nominators and they should also be on a constant search for new members for its nominating committee. Any music scene blogger, promoter, journalist, talent buyer, venue owner, booking agent who would like to join, should simply be able to join. Common sense alone should indicate that the more variety of industry professionals and a greater number on the nominating committee would insure that more artists stand a chance at being nominated.
Being nominated for and winning a Boston Music Award should be a possibility for all of the truly talented music acts in Boston, not just a select, privileged, connected few.