Archives by date
You are browsing the site archives by date.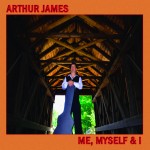 By Bill Copeland on October 13, 2014
Arthur James has finally released his much anticipated solo acoustic blues album. Me, Myself & I finds the southern New Hampshire guitarist applying his craft to meaningful original blues guitar and vocals. His voice is so hefty on this album you'd think he was seven feet tall. His guitar sounds larger than life too, due to the volumes of emotive release it offers throughout Me, Myself & I
Posted in CD Reviews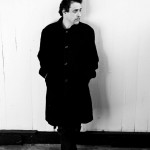 By Bill Copeland on October 10, 2014
Bobby Livingston is an intense man with a lot of things he'd like to get off his chest. Never having come to grips with the death of his parents and his divorce drove this music scene dabbler to become a respected singer-songwriter in his own right. "My parents died when I was young," he said. "To this day, I'm still drowning in the sorrow of losing my parents. It's just never gone away, and I never dealt with it. My father died when I was alone with him, all by myself, and it changed my life. I watched my father. It just; I can't even fucking talk about it." Livingston began choking up, sobbing intensely. "I can't talk about it, man. This happened in 1982 so it's still an emotionally powerful thing."
Posted in Featured Articles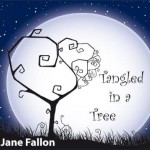 By Bill Copeland on October 6, 2014
Jane Fallon puts a lot of grit into her fifth CD, Tangled In A Tree. Her songs are rugged adventure stories and she supports them with an almost strident vocal, edgy country twang, earthy acoustic instruments, and a rock and roll heart. Fallon has lived all around the United States, and she picked up song ideas from every area she had settled in. This life experience gives the singer-songwriter a variety of lyrical inspirations and a variety of song structures.
Posted in CD Reviews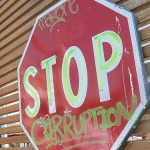 By Bill Copeland on October 6, 2014
Once again the Boston Music Awards has released a list of nominees, and there is already controversy surrounding their choices. Many of the nominees have been previously nominated and have previously won in recent years. Many of the nominees read like a list of who's who in the Boston music scene, hence it is understandable that their names show up a lot in city music functions.
Posted in Opinion | 1 Response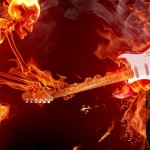 By Bill Copeland on October 2, 2014
Music and October are two things that go well together. Just ask the music minded residents of Goffstown, New Hampshire. Multi genre bands will be featured at The Annual Goffstown Pumpkin Festival in Goffstown, New Hampshire. Bands perform on October 18th, the first day of this two day event. On this Saturday, vendors will line […]
Posted in The Buzz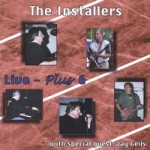 By Bill Copeland on October 1, 2014
The Installers have had a fairly long history in Central Massachusetts. With the booming voice of singer Stephen Clarke and players who can match his power with their stomping musicianship, The Installers became well known for their engaging, high energy live shows. It makes sense that they recorded themselves in concert at The Bull Run in Shirley. Live – Plus 6, released in 2008, is a fine document of what The Installers have to offer a large function room full of blues and rock fans.
Posted in CD Reviews