Music and October are two things that go well together. Just ask the music minded residents of Goffstown, New Hampshire. Multi genre bands will be featured at The Annual Goffstown Pumpkin Festival in Goffstown, New Hampshire. Bands perform on October 18th, the first day of this two day event.
On this Saturday, vendors will line the event and huge pumpkins will be weighed before the Sunday Ragga Ta, in which public officials will pilot huge, carved out pumpkin floats down the river in Goffstown.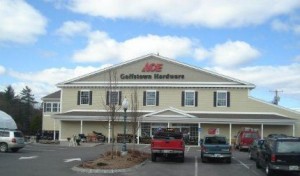 The venue for the bands will be the Ace Hardware parking lot at 5 Depot Road, right in the center of town. This is a family oriented festival, so there will be no alcohol served. (Fans over 21 can go to the Village Trestle for a drink when the music portion of the festival is over).
Sound Engineer Paul Courtemanche, owner of Zack's Sound And Light, has been doing sound for local bands for over 25 years. The first band, The Zanois, will hit the stage at 10:00 a.m. sharp and the last band, Twilight Gypsy, will close at 4:30 p.m.
A merchandise table will be set up so music fans can purchase CDs, EPs, and anything else to remember a band that they really liked at this festival. Fans of a certain band need to know which time their favorite band will be playing so they can plan on traffic, parking, walking. The lineup will feature all of the following bands at the following specific times.
10:00-10:45
Zanois
Zanois is a weird-pop family band from Manchester, NH. Formed out of necessity when Zane McDaniel (vocals, bass) agreed to a gig two weeks in advance with no band at the ready, they have since played over 100 shows and released six albums, including their most recent "Selfie". Drummer Gavin (McDad) had taken twenty years off after playing in Boston and Florida-area punk bands like Primitive Romance, while Justice (guitar) was studying biochemistry full-time at Brandeis University. Currently, they are working on a new album and bringing their giant masks to a Pumpkin Fest near you.
11:00-11:30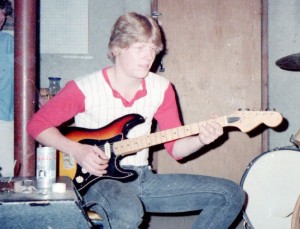 Arnold and Co.
Ross Arnold began his musical journey playing drums at 4 years old. He began playing two finger styled banjo in the Appalachian mountains of Northern Georgia at age seven. At age eight, he began playing acoustic guitar and learning some country flat picking. Mostly working as a rhythm player for his dad and whoever would have him. He played with his middle school string band and with his father in various gospel and Old Time bands. At 22, he began writing songs and began studying guitar under John Zevos. At the same time he studied voice under Roland Belisle. Ross has played in various rock bands, original bands, blues bands, and most recently in an acoustic three piece.
"I will have the privilege of playing with my 13 year old son, Adam, 'The Jazz Monster,' Kelly, and my 10 year old son, Ian 'The Axe' Arnold. Also coming up during my set will Be Kaitlyn Beauchemin who is around my son Adam's age," Arnold said.
11:40-12:00
Madeline Keith, age 15
Maddie has been singing and performing, for years, with several local bands in the area. Madeline appeared in "Annie" and "You're A Good Man, Charlie Brown" at Goffstown High School. She has performed at many open mic night from Milford to Portsmouth. She aspires to sing on Broadway.
12:10-12:40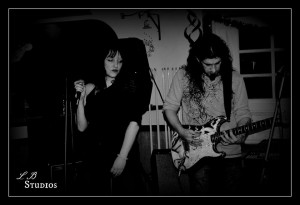 Wise Guys
They are a Concord based blues-rock band with heavy guitar roots in Texas blues players like Nato Manji and Chris Duarte. Rock Influences include Heart, Cry Of Love, and Jimi Hendrix.
12:50-1:30
Rik-Sha Band
Bass player Kevin Johnson has been providing sold low end for rock, blues, and country bands for 20 years. He competed in the annual Battle of the Boston Blues Bands, the New Hampshire Country Music Association Talent Search, and won Band of The Year in 2005 with Traci Lynne & American Pride. Kevin Plays in The Dan Morgan Band, The Rik-Sha Blues Band currently, and he has worked with George Leh, Keith Muise & The Telestrators, Alan Arena & Watch City, and Fair Game. He also mixes it up at various jams. Drummer Alan Trebat studied with Charlie Tappen in New Jersey and played drums, percussion and timpani in High School marching bands. He began learning jazz improvisation with Ernie Scott and studied classical performance with percussionist Susan Jones at the Amhearst Summer music Center in Maine. Lately, he's attended master classes with Steve Smith and studied with avant-garde drummer Bob Gullotti. Alan performs at clubs, festivals and a weekly Blues jam with rock, jazz, blues country, folk, and Americana. He is currently principal percussionist with The Lowell Philharmonic Orchestra and teaches drums. John Amato has been a guitar player for years but started playing keyboards fiveyears ago. He has played with Chaz Proulx for benefits and gigs and was in The Market Street Band. He attends many local jams and especially enjoys working with Howard Randall. Rick Shaw is a blues guitar player with roots in early rock and instrumental music. His first electric guitar, in 1960, was a Gretcsh Tennesean. In 1964, he joined The Offbeats, playing dances in New Jersey function halls and high schools. From 1965 to70 he was in the Navy, then resumed playing music in College. He ran two jams in Manchester from 2003 to 2005, worked with Chaz Proulx, and is a member of The Rent Party Players( Veterans band) He played with The Larry Milana Band, later .known as The Wild Bunch and at two Riverfests in Manchester. In his spare time, he plays acoustic guitar at The VA Hospital in Manchester, New Hampshire and various nursing homes.
1:40-2:25
The Hallorans
Bill and JoAnn have been making music together for 20 years, and their song lists are as diverse as their influences. On any given night, you'll hear them deliver ballsy blues tunes, classic rock favorites, pop tunes, and gems by Tom Waits, Johnny Cash, and Townes Van Zandt. Their acoustic interpretations, powerful vocals, and rich harmonies make familiar songs feel fresh.
2:30-3:00
Garrett Partridge
Garrett has been playing guitar publicly for about 15 years. He started playing at blues jams while in high school in the Claremont/Sunapee area with some really amazing artists who he leaned a great deal from. He started hosting his own blues jams after college. His family is musically inclined. He plays with his sister and Dad in their band, Covey, in the Sunapee area. He also plays in another band, ARFIA, in the Nashua area with a few co- workers who might appear with him at the Goffstown Pumpkin Festival.
2:30-4:30
Twilight Gypsy
Twilight Gypsy describe themselves as "an alternative rock band with a blues and Americana style of music. If you want amazing energy, great showmanship and sound that everyone will love – contact us. As a band, we've been through a lot over the years and we're stronger for it. We know our music, and we know how to make sure you have a good time."
https://www.facebook.com/goffstownhardware
https://www.facebook.com/events/1471224726472678/?ref=ts&fref=ts
https://www.facebook.com/Wiseguybandnh?ref=stream
https://www.facebook.com/events/1536421796569727/?ref=ts&fref=ts
https://www.facebook.com/events/444576222348005/?fref=ts
https://www.facebook.com/pages/Twilight-G-y-p-s-y/318381058188520