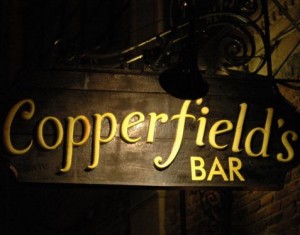 Copperfield's Bar, near Fenway Park, has a 200 person capacity downstairs pub room available for promoters and bands on Friday and Saturday nights.
While their upstairs room continues to host bands on a regular basis, their downstairs room has been empty and lonesome for far too long.
Copperfield's downstairs pub has only been used for occasional private parties for several months and Copperfield's owner Ed Leary would like to see bands in that downstairs space on a regular weekend basis.
There must be at least a few bands out there who would like to get into that downstairs room. OK, admit it, bands. You'd simply LOVE to get into that room. It's in a busy part of Boston where you can make new friends and find new fans, and, it's easy for your old fans to get to.
Based on the list of bands on the Copperfield's MySpace page, there doesn't seem to be any set genre that the venue prefers, as long as your band is popular and can draw a crowd, and, or, at least keep the attention of their regulars. You all know how that goes, right?
Fans should know that Copperfield's Bar and Down Under Pub offers two separate rooms, each with fully stocked bars, Hi-Def TVs, a stage, and 30 draft beer lines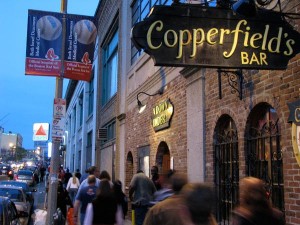 featuring local microbrews. Catering is available or party hosts can bring their own! Copperfield's can accommodate parties of 50 to 440 people.
Copperfield's Bar is located at 98 Brookline Avenue, Boston, MA. 02215.
Closest T stops: Kenmore Square and Fenway.
To book your band: email
bands@copperfieldsboston.com or call 617 499-6907.
https://www.facebook.com/copperfields?fref=ts