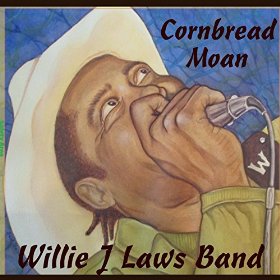 It's that time of year where you're scrambling to find gifts for the ones you love. If your loved ones are fans of the local New England music scene, you may wish to purchase CDs by their or your favorite local artists to stuff inside their Christmas stockings. Being one of New England's more prolific music journalists, I happen to know of many bands whose CDs might make great gift ideas. Here are a few:
Willie J. Laws Band recently released their Cornbread Moan album on CD. Cornbread Moan showcases the fine talents and various influences of this leading greater-Boston area blues band. Laws plays a hurricane of notes in each track and his selection of standards and originals will give his fans an opportunity to learn which blues and soul artists have influenced Laws over the years.
Bobby Livingston has had a lot of success with his southern New Hampshire roots rock band that he calls The Bobby Livingston Band. Debut CD High & Away features his deeply personal, heart felt originals, all served up with that Americana flavor. Acoustic rhythm guitarist/backing vocalist Kim Riley, lead guitarist Scott Gibbs, drummer Mike Dupont, keyboardist Steve Baker, and bass guitarist Jon Bruner are all along for the ride. Yes, that's the drummer, bassist, and keyboardist from Beatljuice. Guitarist Chris Lester, too, plays a lot of lead guitar on the album too. If you go to the Bobby Livingston show tonight at Whippersnappers in Londonderry, New Hampshire and mention BillCopelandMusicNews.com, Bobby Livingston will give you a free copy of High & Away.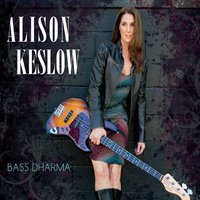 For those of you who love Irish music, Cape Cod's own Rose Clancy has recently made a CD with her friend Brendan Dolan. Simply titled Fiddle Piano Bass, Clancy's fiddle leads the listeners through the rolling greens of Irish fields and folklore. Every track on Fiddle Piano Bass will make her listeners long to spend time in the old country. Fiddle Piano Bass features music from Ireland, Scotland, Cape Breton, and Cape Cod.
For listeners with a taste for jazzy instrumentals, Alison Keslow's Bass Dharma is sure to rock your world. Keslow is a master composer as well as a master bassist, and she's sure to stimulate your imagination and carry it off on many flights of fancy with the soulful, bopping, jazzy, and intricate phrasing that goes on all over this masterwork. Many in the music industry are predicting that this will be a breakthrough year for Keslow. The ubiquitous Boston guitarist Scott Tarulli plays on a few tracks and proves a perfect foil to Keslow's graceful low end lines.
Moving back up to New Hampshire, singer-songwriter Joel Cage boasts a strikingly good album called Eponymous. A former member of Southside Johnny And The Asbury Jukes, Cage brings all of his band sensibilities to his solo acoustic singer-songwriter act. A full sound accompanies each of his emotional honest tracks. His tune "Devil" is certain to make one's feet move and booty shake while envisioning Cage's lyrical tale of one man's encounter with the creature known as Beelzebub. Cage's intricate guitar patterns on each song will pull you in with their intricate allure while his voice will intrigue with its contemplative air.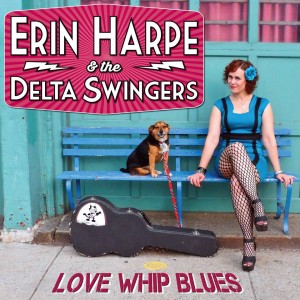 Cruising north on route 128 into Salem, Massachusetts is a good way to find Dave Bailin & The Bailouts. Their newly released debut studio album is a smashing critical success. Loaded with influences from classic rock, soul, jazz, and R&B, Bailin and his boys meld their styles together into an exciting batch of gripping music. All nine tracks are guaranteed to grip your ears or my name isn't Bill Copeland. Drummer Steve Peabody and lead guitarist Eric Reardon up the ante with their ever so tasteful and precise musicianship. Guest musicians like Amadee Castenell, Ken Clark, and Jennifer D'Angora also add their individual spices to this great, glorious recording.
Driving down route 93 south into Boston, taking Tremont street to Columbia Avenue onto Centre Street and into Jamaica Plain, is how to get to the neighborhood of Erin Harpe & The Delta Swingers. EH&TDS recently released their debut CD Love Whip Blues to great acclaim in the greater-Boston. Offering the prodigious talents of harmonica player Rosy Rosenblatt, Love Whip Blues scores high with its originals "The Delta Swing" and "Virtual Booty Blues" as well as standards like Luke Jordan's "Pick Poor Robin Clean" and Willie Brown's "Future Blues." Harpe's vocal phrasing is clear and sharp here, leaving no doubt how much she adores these vintage blues songs as she caresses their authentic beauty with her beauty of a voice.
The hard charging Dan Lawson Band expanded their already huge visibility with the release of this year's "Soldier Of Fortune." Using his high caliber skills, state of the art gear, and the most driving rhythm section around, Lawson does everything imaginable on his six string. Fiery phrasing, soulful balladry, and a direct way with words that make his original songs like "Lied To Me" and the title track leap out of the stereo speakers with in your face urgency. Lawson and his trio have a heck of a show coming up on New Year's Eve at Uncle Eddies on Salisbury Beach.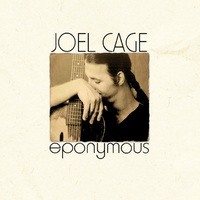 Laura Cortese released her singer-songwriter-fiddle album Into The Dark several months ago, and it's still reverberating through my mind. Beautiful ballads, haunting soundscapes, and fetching fiddle work are just a few things that contribute to the allure that is Laura Cortese. Costese will have you in the palm of her hands from opening track "The Gathering," a fetching fiddle, vocal, and cello intricacy gives the ear much to feast on. The haunting, forlorn "I Am The House" will pull you in with its reel energy, assertive bowing, and melancholic shades of fiddle and cello. There is something about the way Cortese's whispery vocal contrasts with her edgy fiddle work that makes this album as cool as guitar rock, as historic feeling as Celtic, and as moving as the best film scores.
For people a little more inclined toward electronic music, I would suggest you check out Fall River's Daniel Ouellette And The Shobijin. On their latest CD Zizal! Ouellette and his merry band refreshingly create lush gorgeous soundscapes that are filled with intriguing bleeps, blips, and blats. Ouellette has a guitarist throwing in some chunky chords on one track while all are imbued with programmed percussion that the ear could never ignore. Ouellette sings in one of the most irresistibly eerie voice ever. His voice infuses each track with a touch of intrigue, leaving one wondering where he might go next.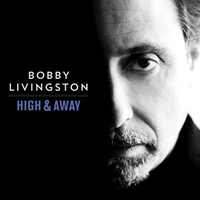 My Silent Bravery put out a lovely pop rock album this year. Titled Diamonds From Coal, the album is loaded with catchy, hooky pop-rock ditties that will make you want to play it over and over again. Produced by the ubiquitous studio wizard Anthony J. Resta, Diamonds From Coal boasts a clear sound that reveals many of its subtle nuances in its confection of keyboard melodies, sweet vocal charm, and hummable choruses. Wade has one of the smoothest and most intriguing voices around, and he uses it wisely on each track, contrasting with harsher timbres or running alongside honey flows of sound. Other sounds abound and impress. Compressed guitar lines on "Gone" force to listen harder to guess how Wade and Resta manufactured it's unique timbre and tone.
While we're on the topic of interesting new music with intriguing sounds, we should take a closer look at the North Shore's Machine 475. Machine 475 have named their newest album Cosmic Highway, and that is a very appropriate title. Sounding a bit like early 1970s Pink Floyd, Machine 475 rely simply on programming, sitars and synthesizers, guitars, a theremin and turntables, percussion, accordion, flute and ethereal vocals to create a sound mostly unlike anything ever heard before. Hearing an accordion melody wrapped around a synth line and multiple electronic percussion patters is almost hypnotic. This is one of those albums that compel one to keep listening to figure where they will go next.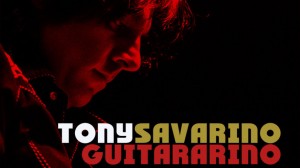 The acoustic folk-rock priestesses known as Porch Party Mamas released their debut album last month. Simply titled Porch Party Mamas, the CD lulls listeners' attention with it batch of organic instruments whipped into intriguing melodies and lilting rhythmic patter. "This Would Be The Thing" opens the album with the smoothest of whispery vocals form Ksenia Mack and an infectious percussion line from Katrin Peterson. A fiddle and a recorder engage in a beautiful waltz on "Not For Nothing," a story and tune inspired by a Celtic longing for a better life. The ladies do a wonderful job of rendering "Dream A Little Dream Of Me" on their acoustic instruments, possibly making some listeners imagine grand string sections as their take is so bright and full sounding.
New Hampshire's elfin blues hip cat Arthur James released an acoustic solo blues album several weeks ago that will thrill you to the very depths of your soul. Listening to Me, Myself, and I would make you think Arthur James had made a pact with the devil to be able to play and sing the blues in a way that constantly reminds of, but never imitates, the great blues men of yesterday. Opening instrumental track "292 Nashua St." reveals Arthur James to be a wizard acoustic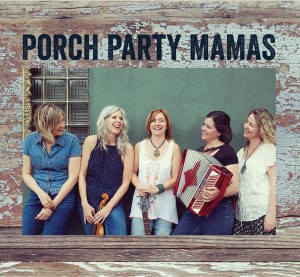 picker. Listening to his rich, raspy timbre would make you think Arthur James was a seven foot tall barroom brawler. Despite his "tough" timbre, James is able to work his voice quite well around the kind of strutting blues notes you would expect from an old pro. Moreover, all but one track are originals, each showing fine craftsmanship coming from a man who has known his genre for a lifetime. Arthur James works his magic on the traditional prayer song "Kumbaya," wringing it musically and vocally for all the spirituality it's worth, and that's pretty good for such an unholy roller. Arthur James includes his protest song "Waiter, There's A Bomb In My Soup" to clarify his interest in peace during a time in which many world leaders are stupidly working against it. Me, Myself, and I is a must have album for any local fan of blues, roots, acoustic music, good guitar work, and folk. Arthur James has a hard time standing out in the blues scene because he is only about five feet tall. So, remember his name: Arthur James! Arthur James! Arthur James!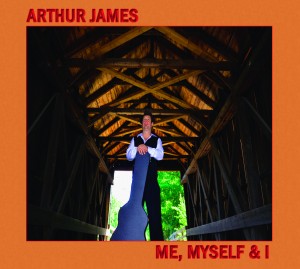 While we're focused on New Hampshire artists, let's take a look at country beauty Nicole Knox Murphy. An award winning country and western singer-songwriter, Knox Murphy released her grand album of country originals Full Circle to great acclaim earlier this year. A regular recipient of New Hampshire Country Music Awards, Knox Murphy has a purity of voice and an ability to infuse heart and soul into her songs like nobody's business. You can feel the years of experience that go into Knox Murphy's songwriting. Knox Murphy had put aside her musical ambitions at a young age when she married and raised a family. Now, she comes roaring into the northeastern country music scene with a passionate desire to tell her story in verse, chorus, and melody. Title track Full Circle is a glorious accounting of Knox Murphy's formation into the woman, wife, mother is she today. "Grew Up Vermont Strong" is an engagingly rustic flavored song about her childhood in the state that made her a musician and a feisty little tomboy. "I Just Wanna Be Best Friends" is an emotionally honest song that she wrote as a contestant in 1983's Miss Vermont State Pageant Talent. This song from her youth shows the enormous potential she had put aside before she felt the time was right for her rise to the top of local country radio.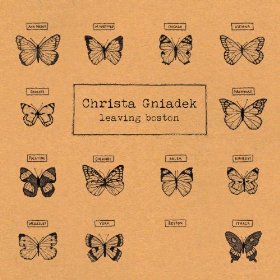 Speaking of country, does anybody have a hankering for alt-country? If you're one of those folks who likes country only a little bit, then you're probably going to fall in love with the music of Boston's youthful Christa Gniadek. Her name is pronounced gah-nie-deck. On her latest album Leaving Boston, Gniadek proves she can weave country roots music as well as the best of them. Opening her album with "It's Not Right" reveals Gniadek a singer with one of those whispery smooth voices that fits in superbly well with rustic flavored banjo, whistling harmonica, and pedal steel. Using an upright bass player gives Gniadek's songs a friendly, bouncing beat while twangy smooth guitar lines percolate all around her. Many of her songs naturally focus on the pitfalls of young love. Yet, she reflects on loves lost and won with a maturity one cannot find on any Taylor Swift album. This is mature country music crafted for the use of beautiful instrumentation. That instrumentation supports a voice that moves with that special quality that cannot be put into words but could possibly make Gniadek into a household word some day. Gniadek is also a nice girl who bakes chocolate truffles that she gives out at her live gigs.
Worcester's Joey Freedom, with able assistance from guitarist-producer Clintone, recorded one of this years wildest punk-rock influenced We Gotta All Chill Out. Joey Freedom has been at this singer-songwriter-rocking recording artist thing for a long time now. He constructs tight, energetic songs that serve as personal confessions and rock generation anthems. Listening to the compressed bristle in the guitars conjure memories of The Ramones while Freedom occasionally reminds of Bob Dylan in his vocal timbre, delivery, and songwriting sensibility. Yes, I just compared Freedom to The Ramones and Bob Dylan. So what? Do ya wanna make something of that, buddy? You'd better use your time to check out Joey Freedom's new We Gotta All Chill Out album. Pronto!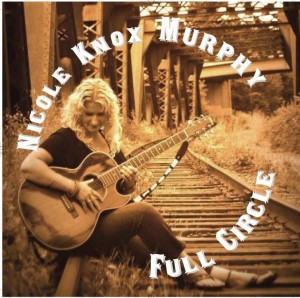 The Tripping Souls bring a late 1960s pop rock sensibilities to their latest album Don't Waste Your Life. There is a charm to Don't Waste Your Life rooted in The Beatles, Strawberry Alarm Clock, Status Quo, and The Hollies. Vocals purr with something born during the summer of love while the guitars are influenced by The Quiet Beatle. If you don't hear echoes of "Tax Man" during opening track "I Want To Tell You" then you have never really listened to The Beatles. Co-produced by the perceptive talents Brian Charles and Annie Hoffman, Don't Waste Your Life is a testament to how much great production can make a great album even greater. The drums on "Sunny Afternoon" practically jump out of the stereo speakers while causing the listener to picture a bunch of young women in paisley styled mini dresses dancing to its infectious beat. "Raspberry Love" reminds of some of the brightest singing voices of the era that most influences Paul Makris, the artist behind the recording project known as The Tripping Souls.
Jane Fallon released her fine weave of singer-songwriter material Tangled In A Tree to a warmly receptive audience in the acoustic music scene. This New Hampshire resident sings with an honest purity in her voice, beautiful, large, but without ever trying to be largely beautiful. Fallon wins over her listener on her opening track "Make It Right." Her "Daddy Was A Cowboy" echoes with an out on the range tone in her forlorn vocal drama and the earthy banjo, acoustic guitar, and earthy slide work.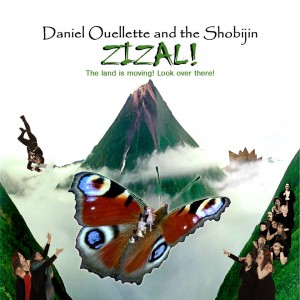 There are not enough words to describe the unique rocking sounds Metro West artist Jeff Root conjures on his new The Pig In The Python album. Roots has one of the most unusual sounding vocal timbres in the New England original music scene. Aside from his Ray Davies influence he occasionally wears on his sleeve, Root is someone who rocks his own way, with songs that don't follow the usual songwriter patterns. Rather than follow a recipe, Root just puts it together in a way that sounds good to him and that works for his fans as well. His title track engages with its assertive beat, quirky melodies, and Roots own special vocal delivery. You just gotta hear this cat to understand what he's doing, but you can be assured he does it well. Check out his almost but not quite metallic bass lines on this title track.
Last but not least, Boston's guitar god Tony Savarino offers up his vision for all the guitar can be on his Guitararino album. Released a bit earlier this year, Guitararino is teeming with lively guitar techniques, perceptive interpretations of standards, and a sound unique to Savarino. Opening track Fort Point Boogie points to the unique direction Savarino travels in.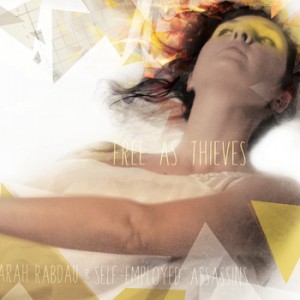 While we're talking about Boston artists again, one of my favorite albums from the past year is Free As Thieves by Sarah Rabdau & Self-Employed Assassins. Rabdau, with able assistance from her keyboardist Peter Moore, wraps unusual sounds around her pop-rock sensibilities to come up with something completely catchy and wholly fresh. "67 Mustang" opens the album with a touch of intrigue. Rabdau's unusual vocal timbre and self-restraint, while singing over her own unique sonic textures, is irresistibly fetching and interesting. The rest of the album fulfills the promise of that opening cut.
Well, there you have it folk: Bill Copeland Music News.com's recommended gift ideas. There isn't much left to say except, go to these bands sites and purchase their music while there is still time to gift wrap them and stuff them into someone's Christmas stocking. For website info, you can find any of these CD Reviews in my CD Review section. There is a link at the bottom of each CD Review to get to a buyer's page.
www.billcopelandmusicnews.com