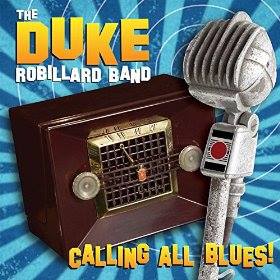 The Duke Robillard Band's latest CD is another set of fine blues music from the mind of a guitarist-singer-songwriter who knows how to mine the depths of the genre to come up with a fresh batch of fine, fun music. Calling All Blues is a very appropriate album title as this recording documents Robillard delving headlong into many different shades of this genre and respects its power as the progenitor of all modern American music.
Opening with the horn infused brash Texas blues of "Down In Mexico," The Duke Robillard band take their listener through a trip through visuals of partying in our neighbor country across the border. Driving blues guitar lines and smoky organ swirls fill in the space well while a bulbous groove makes waves of rhythms for the melody instruments to glide over. This well crafted song creates a tremendous sense of motion that makes the listener want to drive down to Mexico with the band, Meanwhile, swells from the horn section create another layer of waves for this ride to travel over and that makes it ever more fun and more irresistible. Robillard presses out just the right amount of sweet, high pitched notes to keep things lively and intriguing.
Next up, the piano boogie woogie of "I'm Gonna Quit My Baby" flavors things in an old time barrelhouse charm. Keyboardist Bruce Bears keeps it real in his ivory tinkling, employing his sense of nuance to keep this juicy piano line appealing and central to the song. This is the kind of old fashioned piano work one could listen to all day long. Robillard sings it in earthy timbre that perfectly captures the world weary attitude of a man who longs to be long gone. He also injects it with some rhythm guitar swagger and some electric guitar riffage. This is blues with oomph. It has all the blues technique you can seek your teeth into.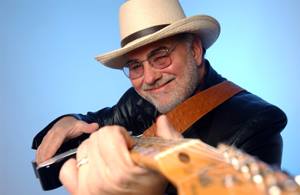 "Svengali" makes its bumpy appearance with a circular drum pattern that carries its slide acoustic guitar touches, electric guitar gristle, and easygoing vocal charisma in a primitive tribal motion. Listening to this one's groove, a listener cannot help but get pulled into an involving whirl of motion.
Sunny Crownover finesses with much richness the cool vocal melody line on "Blue Beyond The Call Of Duty." From her svelte beginning to her slow boil build up in tension straight through to her belty grand finale, Crownover knows how to give this song exactly what it needs. One can hear how she at one moment stretches her timbre thinner and smoother before thickening it with rich tension soon after. Robillard supports her with a tender, emotive guitar line that speaks as much about pain and misery and the need to release oneself from it as Crownover vocally caressing the lyrics.
Robillard bridges the gap between blues and rock and roll with "Emphasis On Memphis." Written by Gary Nicholson and Ron Sexsmith, this ode to Elvis Presley and other musicians associated with that magical city in Tennessee, finds Robillard successfully welding rock and roll energy to swinging soul music. Robillard, Bears, Crownover, bassist Brad Hallen, and drummer Mark Teixeira stomp through it with rocking authority while the horn section of Rich Lataille, Mark Earley, and Doug Woolverton bring that same swelling, swinging soul here as they do for that other blues band they work for.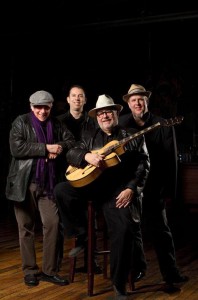 "Confusion Blues" feels blissfully laid back, something one could listen to while relaxing with a good cigar and a shot of Jack after a hard day of work and aggravation. As breezy as jazz, Hallen's upright bass work keeps a deliciously thick beat for the guitar and Bruce Bears' vocal to move around. Meanwhile, Teixeira's old fashioned drumming makes one feel he's traveled back in time to a simpler, more tasteful time in American music. There's something in the essence of Bears' piano tinkling that comes across with striking appeal, especially when he hits some notes in rapid succession. Robillard's guitar line sneaks and snakes it away around all of this with an easeful, high pitched "voice" of its own.
"Motor Trouble" has a thick, swampy groove that can't be denied It fastens everything in the song to its anchoring beat. Robillards and his boys play it down tempo while the man sings it in a low, thick timbre. Hence, it comes across almost like a Tom Waits gumbo of waltz, blues, and oldies rock and roll. Guitar edges and piano tinkling are Texas flavored and both sound fantastic traveling around the hefty groove conjured here.
Robillard and Crownover share lead vocal duties to great effect on "Nasty Guitar." Doubling up at the microphone gives the vocal melody line a soft and hard edge at once. The two vocalists create a fine contrast with a jagged rhythm guitar supporting them. Robillard plays some "nasty guitar," rocking right out with fierce, righteous tones and slap happy lead phrases. The guitarist sets his spirit free, letting his hair down with something that couldn't be ignored whether it were played live or on the radio.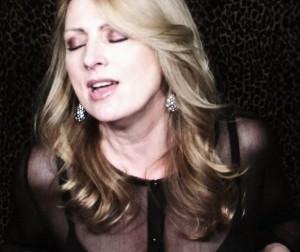 A psychedelic guitar sound and filtered voice on "Temptation" come wafting into the listener's consciousness like a warm summer breeze, light and inviting. Robillard handles this one like it was jazz, letting it move freely along a loose groove. Woolverton's trumpet sounds vaguely like something out of the Bop era while the guitar runs through the backdrop like something unleashed, untamed. If this song was teleported back to the late1960s, it's a certainty that hippies would've dropped acid before listening to its swaying melodic lines, low end moves, and ear tugging percussive droppings. It's worthy of air play on blues, jazz, and progressive rock radio.
Robillard close out in colorful, high spirited style with an interpretation of Duke Coleman's "(She's So Fine) So Glad She's Mine." Once recorded by southern soul band The Carter Brothers, "She's So Fine" get a similar treatment here. Robillard isn't trying to reinvent the wheel on this one. Instead, he and his boys use their chops to deliver the song's fun, celebratory spirit.
Robillard has done it again on Calling All Blues. He's gathered the right talent, selected a good variety of blues and near blues songs to record, and he wrapped them all up in a personal style all his own. New England blues fans will most certainly want to add this to their collections.