Archives by date
You are browsing the site archives by date.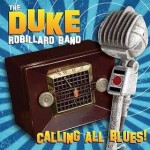 By Bill Copeland on December 2, 2014
The Duke Robillard Band's latest CD is another set of fine blues music from the mind of a guitarist-singer-songwriter who knows how to mine the depths of the genre to come up with a fresh batch of fine, fun music. Calling All Blues is a very appropriate album title as this recording documents Robillard delving headlong into many different shades of this genre and respects its power as the progenitor of all modern American music.
Posted in CD Reviews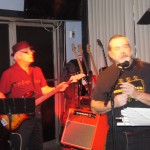 By Bill Copeland on December 1, 2014
Otis And The Elevators played an exciting set of righteous blues and roots music at yesterday's Wantu Blues Jam at the Village Trestle in Goffstown, New Hampshire. Beginning their set after the first hour of jammers did their thing, Otis Doncaster lead his five piece through tasty Americana music.
Posted in Live Reviews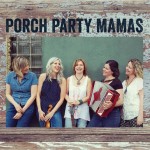 By Bill Copeland on November 26, 2014
Porch Party Mamas have released their roots-folk debut album, and it's loaded with the organic instrumentation and pristine vocals the band has made their mark with. Acoustic guitars, banjo, fiddle, ukelele, and exotic percussion instruments pepper and punctuate dreamy, floating vocal melodies in the best possible way. These mamas borrow from folk, Celtic, rock and […]
Posted in CD Reviews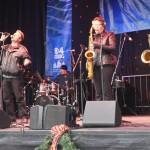 By Bill Copeland on November 23, 2014
Thankfully, the weather was cooperative with yesterday's tree lighting ceremony at Faneuil Hall in Boston yesterday. Hosted by Mix 104.1 FM, the musical acts featured The Love Dogs, Jilly Martin with Ryan Brooks Kelly, and the Sugarbabies Band, all of which brought their own special sounds to the event. The Love Dogs were sponsored by Sculler's Jazz Club and the Martin-Kelly duo were sponsored by the Hard Rock Café.
Posted in Live Reviews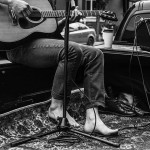 By Bill Copeland on November 20, 2014
This is an open letter to the officials at the Boston Music Awards. I initiated a lot of discussion about whether your nominating process is conducted fairly and honestly and whether your organization is truly inclusive or whether you're somewhat cliquey in your categories and in your nomination choices Many applauded me for rooting out […]
Posted in Opinion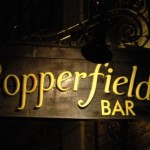 By Bill Copeland on November 18, 2014
Copperfield's Bar, near Fenway Park, has a 200 person capacity downstairs pub room available for promoters and bands on Friday and Saturday nights.
Posted in The Buzz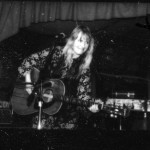 By Bill Copeland on November 17, 2014
Headlined by Robin Lane, Last Sunday's presentation of Chick Singer Night at The Burren went off with hardly a glitch. Joining forces with the Burren's Sunday night music program was a smashing success. Turnout and enthusiasm was high at the Burren's backroom last night. Beautiful voices and lovely melodies rang out in a roomful of receptive ears. If that wasn't enough, the show was a benefit for Lane's organization Songbirdsings.org, a group that supports victims of trauma by teaching them songwriting.
Posted in Live Reviews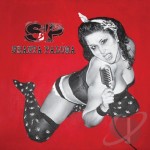 By Bill Copeland on November 16, 2014
Shanta Paloma's debut full length CD offers a lot of accessible modern radio rock graced by her gutsy, raspy vocal delivery. Paloma's songs are well crafted pop rockers whose influences range from Pat Benatar to Ani DiFranco to just about any interesting female songwriter with an intriguing vocal. Self-titled, her album never runs out of steam but continuously delivers high energy material. Paloma spices her songs well with intricate acoustic guitar passages, arcing lead guitar accompaniment, and alluring grooves that are as influenced by gypsy jazz as they are classic rock.
Posted in CD Reviews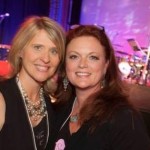 By Bill Copeland on November 11, 2014
Marcia Macres and her Chick Singer Night co-director Jennifer Truesdale offer a whole different ballgame for this Fall's Chick Singer Night/Boston presentation. Last spring, CSN presented their selection of notable female singers in a concert format at a local theatre. Their Fall presentation finds Chick Singer Night presenting as the lineup for the Sunday Night Acoustic Series at The Burren in Somerville, this Sunday night coming up, November 16, from 7:00 p.m. to 10:00 p.m.
Posted in Featured Articles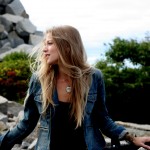 By Bill Copeland on November 10, 2014
Marina Evans first full length album Unbound reflects the high level of quality and self-assurance that comes with experience in music and in life. Many of her songs have a haunting quality, as if there is an underlying spirit driving them on beneath the voice and music. Evans also composes her songs so they have interesting, engaging rhythmic twists. No matter, though, which technique she employs, genre she borrows from, or inflection she sings in, Evans has come up with a complete artistic expression of where she is today.
Posted in CD Reviews