Archives by date
You are browsing the site archives by date.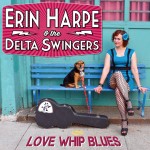 By Bill Copeland on November 10, 2014
Erin Harpe & The Delta Swingers have finally released their debut album, Love Whip Blues. It has been worth the wait. These four local musicians have put their Boston delta sound down well on record. These tracks are brimming with something special, something that hearkens back to the original Mississippi Delta blues, back to when this music was new, fresh, exciting. With selective covers and startling originals, EH&TDS have succeeded in bringing that real down and dirty Delta sound home to their fans in New England.
Posted in CD Reviews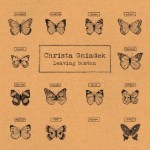 By Bill Copeland on November 7, 2014
Christa Gniadek's third full length album Leaving Boston offers more of her soft, sweet, ethereal voice. Wrapped in country, roots, Americana tunefulness, Gniadek's voice remains the guiding light, fitting her melody lines like a glove. For Americana music fans looking for a voice to fall in love with and for label execs looking for another Jewel to make money off of, yep, this girl is a for real answer to your prayers. This singer should probably try to get on one of today's currently popular TV singing competition shows.
Posted in CD Reviews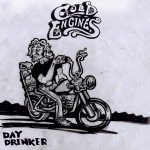 By Bill Copeland on November 4, 2014
Cold Engines is an all star line up of musicians who have already achieved many things in the New England music scene. Taking their alt-country sound into the studio was a wise choice, resulting in Day Drinker, a ten track album loaded with fresh, perky country sounds pushed along with a driving rock edge. David Drouin, Aaron Zaroulis, Amelia Gormley, and Geoff Pilkington are onto something interesting and engaging here.
Posted in CD Reviews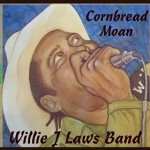 By Bill Copeland on November 3, 2014
Willie J. Laws is a blues journeyman. Laws has learned the blues by playing and singing the blues all over the country. His education has paid off in spades. Along the way, he has learned a little more than he knew before, and now he stands before us as an electrifying vocal and electric guitar presence. Laws gives off as much spark on his new Cornbread Moan album as he does in his vibrant live shows. Willie J. Laws Band also features bass guitar man Malcolm Stuckey, drummer Osi Brathwaite, and sometimes organist Bruce Mattson.
Posted in CD Reviews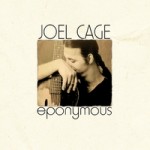 By Bill Copeland on November 2, 2014
Joel Cage' s latest album, Eponymous, offers a whole smattering of styles and approaches that the singer-songwriter expands on in each song. Aside from having something unique to say in each song, Cage makes his mark by putting his songs together with fine craftsmanship. His unerring sense of what a song needs shows itself in each tempo, sustain, and instrumental accompaniment he chooses. Each tuneful work here is the audio vision of a painterly scene in the listener's mind. His songs are loaded with nuance because this former member of Southside Johnny & The Asbury Jukes still creates music as if he's writing for a full band.
Posted in CD Reviews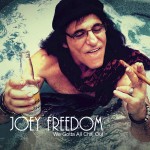 By Bill Copeland on October 29, 2014
Worcester's Joey Freedom is at it again. He strikes punk rock gold on this new album, We Gotta All Chill Out. Writing songs for 55 years tends to make one good at. Taking the time to study what one likes and what works for an individual artist is another luxury Freedom has earned. Working with producer Clintone to bring his lyrical and musical visions to life was a wise choice. Clintone packs plenty of punch, playing all drums, lead guitars, bass guitars and singing all of the background vocals.
Posted in CD Reviews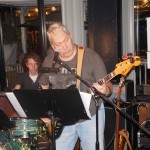 By Bill Copeland on October 27, 2014
Cider Press band entertained the costumed crowd at the Village Trestle's annual Halloween party last Saturday night. Aside from a few technical issues that would crop up now and then, the band hit the right vibe for a festive seasonal event. The five piece featured two guitarists and a keyboardist, and that made for a full sounding band. Three of the band members sing, and that made for some good harmonies. Toss in Cider Press's penchant for variety, playing songs that most cover bands don't, and it was an evening of good music.
Posted in Live Reviews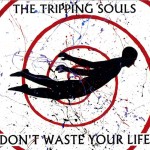 By Bill Copeland on October 23, 2014
The Tripping Souls is the name of the studio project in which songwriter Paul Makris creates songs around his compositions. He plays all of the guitars and keyboards and sings all of the vocals. He employs bass player Wayne Whittaker and drummers Steve Chaggaris and Harrison Seller for his rhythm section. But what's in a name? Music this cool would sound just as good by any other title.
Posted in CD Reviews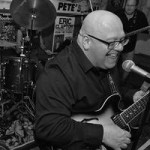 By Bill Copeland on October 22, 2014
Come help us celebrate our champion "chemo"sabee's life in music and accomplishments. Hosted by The Incredible John Keegan & Madhouse, a massive benefit jam for guitarist Joey Vellucci will be held this Sunday October 26, from 2:00 p.m. to 6:00 p.m. at American Legion in Medford, Massachusetts. With special guests jamming throughout the day: […]
Posted in The Buzz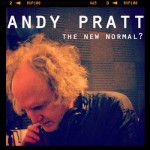 By Bill Copeland on October 21, 2014
Andy Pratt's The New Normal CD offers up a lot of what we know, expect, and admire about this recording artist. Pratt is a journeyman on a mission. He continues to create fantastic new music that remains distinct, individualistic, and wholly original. In addition to Pratt's fine musical and lyrical sketches, there are some very pleasant surprises near the end. If you've spent 2014 waiting for an album to fall in love with, this might just be the answer to your prayers.
Posted in CD Reviews