Archives by date
You are browsing the site archives by date.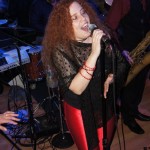 By Bill Copeland on December 29, 2015
Some of you may still be undecided where to go hear great local music around New England this New Year's Eve. Even at this late day, you still cannot make up your mind where to go ring in the new year with a rocking band. So, BillCopelandMusicNews.com would like to recommend the following New Year's Eve band events:
Posted in Featured Articles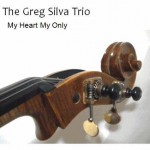 By Bill Copeland on December 27, 2015
The Greg Silva Trio has released this long awaited CD My Heart My Only. Featuring 10 original compositions, Silva and his two players display a host of soundscapes with their rangy talents. With Silva on upright bass and vocals, supported by pianist Jim Shanahan and drummer Steve Langone, this trio works their way through a waltz, a ballad, and a few up tempo romps with the greatest of ease.
Posted in CD Reviews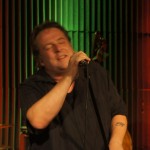 By Bill Copeland on December 23, 2015
This just in from Alligator Records: Roomful of Blues, the jumping, swinging, rocking, award-winning band, will perform at the Bull Run Restaurant in Shirley on Thursday, December 31, 2015. Their latest CD, 45 Live, released in 2013, commemorates the band's 45th anniversary. 45 Live is a lightning-in-a-bottle blowout, showcasing the larger-than-life vocal and instrumental power […]
Posted in The Buzz
By Bill Copeland on December 16, 2015
Marty Nestor And The BlackJacks have released this nifty live CD in time for the holidays. Anybody who has followed Nestor's career for the last 30 years and anybody who loves great roots rock should buy a copy of Live At The Bull Run right away. Nestor's raw, rocking vocal, rugged rhythm guitar work, and his band's rippling instrumentation come across better than ever in a live setting. Nestor plays the kind of rock that's meant to be played live.
Posted in CD Reviews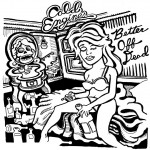 By Bill Copeland on December 15, 2015
Cold Engines' third CD Better Off Dead is their best yet. Not only do they feature Sarah Blacker on backing vocals, Cold Engines have tuned up what was already a fine machine of rock and roll performance, songwriting, and recording. These 12 tracks will finally gain this band the widespread attention they've deserved. Cold Engines might also start showing up on the list of nominees at music award ceremonies. Portsmouth, New Hampshire-based guitarist-vocalist David Drouin and Boston-based bassist-vocalist Amelia Gormley have already played with award winning bands.
Posted in CD Reviews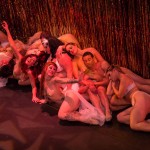 By Bill Copeland on December 14, 2015
It's hard to describe The Slutcracker to anybody who has not seen the show. To say it's a deliciously perverted take on The Nutcracker hardly tells the whole story. Yet, its popularity speaks for itself. Running until December 31 at The Somerville Theater at Davis Square in Somerville, Massachusetts, it has become a must see […]
Posted in Opinion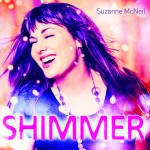 By Bill Copeland on December 9, 2015
Suzanne McNeil's third CD Shimmer finds her a bit feistier and funkier. She's found her stride and she expresses it with a little edge this time around. Utilizing singer-songwriter sentiment, country, folk, and pop idioms, and her own astonishingly pure vocal, McNeil's album tugs at the listener's ear and heart in pleasingly equal amounts. It would be a crime if nobody important in the music industry notices this surefire work by this good girl from Boston.
Posted in CD Reviews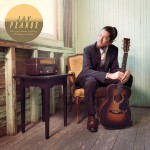 By Bill Copeland on December 4, 2015
Jay Psaros's latest, self-titled CD follows along similar roots as his previous works. This time around he brings a fresh, wide-ranging feeling to his singer-songwriter flare. With a voice that many singer-songwriters would kill or die for, Psaros never fails to deliver the emotive, musical goods with understated artfulness and vivid details.
Posted in CD Reviews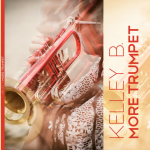 By Bill Copeland on December 1, 2015
Kelley Bolduc has made quite a name for herself in the last 20 years as the lead singer and trumpet player for her reggae band Hot Like Fire. On her new solo album, simply titled More Trumpet, Bolduc indulges her creativity and showcases a high skill level on her instrument, offering her listeners something that stands alone as a bold statement of her musical abilities. These 12 instrumental tracks speak volumes about what this young lady can do with her horn.
Posted in CD Reviews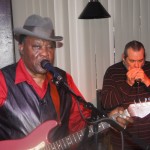 By Bill Copeland on November 30, 2015
Luther "Guitar Junior" Johnson was the highlight feature at yesterday's Wantu Blues Jam. Taking the stage after the house band performed their opening set, Johnson and a few of his regular band mates played some of the best blues songs in the blues catalogue. Johnson's scheduled appearance at this weekly blues jam likely accounted for the huge turnout at Goffstown, New Hampshire's Village Trestle yesterday afternoon.
Posted in Live Reviews