Archives by date
You are browsing the site archives by date.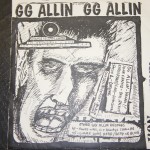 By Bill Copeland on March 30, 2015
Guitarist Chris Lamy has had an interesting history in the punk rock scenes in New Hampshire, Massachusetts, and New York. A member of the Jabbers during the GG Allin period and a friend of Johnny Ramones during The Ramones' heyday, Lamy collected many pieces of memorabilia. Having reached an age of maturity, Lamy has decided to sell these pieces through RRAuction's online auction service in July.
Posted in Featured Articles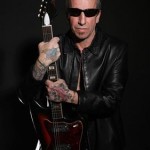 By Bill Copeland on March 26, 2015
Do you want to see a really cool can playing some really cool blues guitar? Would you like to see the really, really cool cat playing blues guitar in a local candy store? Well, you're in luck. Gil Correia Blues Band will appear at Nelson's Candies in Wilton, New Hampshire this Saturday night, March 28. Doors will open at 7:00 p.m. at the B.YO.B. venue.
Posted in The Buzz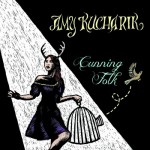 By Bill Copeland on March 24, 2015
Amy Kucharik's debut full length CD Cunning Folk is delightful beyond what the word delightful could ever define. Listening to Cunning Folk makes one feel he's just woken up inside the world of Jay Gatsby in the swinging 1920s. Kucharik has mastered the idioms and nuances of early American music so well that she completely immerses her listener in a lovelier, simpler time in history.
Posted in CD Reviews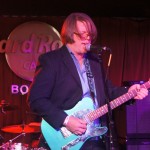 By Bill Copeland on March 23, 2015
Hosted by the boisterous Bryan Tann of the Tanndemonium radio show and sponsored by Granite Coast Entertainment, the New England Music Awards hosted an artist showcase at Faneuil Hall's Hard Rock Café in Boston last Saturday night. Each band had something special to offer, and each received quite a welcome and quite a boost from the ever so enthusiastic Mr. Tann. Man, can that guy announce a band.
Posted in Live Reviews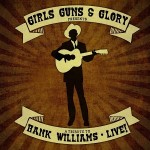 By Bill Copeland on March 18, 2015
A killer album is a killer album no matter when and where it was recorded or who wrote the material recorded for it. Girls Guns & Glory latest CD is a live recording of a tribute show to Hank Williams, titled, simply enough, A Tribute To Hank Williams Live!
Posted in CD Reviews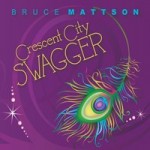 By Bill Copeland on March 17, 2015
Bruce Mattson's new, mostly instrumental, Crescent City Swagger CD is a fantastic gumbo mix of blues, stride, and Louisiana flavored music. Mattson and his band mates play a huge, polished sound on this album, and it's very entertaining from beginning to end. Mattson's piano work adds authentic New Orleans colors and tones to many things on this album, and that keeps it sounding different from anybody else in the local scene indulges in. He's also a hell of a Hammond B3 organ player.
Posted in CD Reviews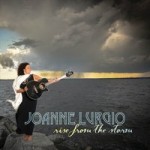 By Bill Copeland on March 16, 2015
Joanne Lurgio's third album Rise From The Storm is a fully realized collection of songs focused on recovery and survival. Every number focuses on loss, struggle, and spiritual injury. Never maudlin, Lurgio presents each one as a story of hope, as there is almost always a way to change course, even if the only course is acceptance. Wrapping her singer-songwriter themes with flinty, gritty, emotive roots style instrumentation, she presents these nuggets as something wholly organic and earthy.
Posted in CD Reviews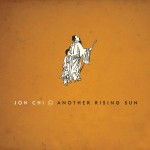 By Bill Copeland on March 14, 2015
Jon Chi's latest album Another Rising Sun is sure to bring him ever greater recognition in his two fan bases. An artist who divides his time between Boston and Milwaukee, Chi's Berklee education and his flinty life experience in a mill town make him an artist that many can relate to. He also has a lot to draw from in his musical palette, using it to create painterly stories from his well spring of encounters with interesting characters, including a childhood bully who grew up to be a convicted killer.
Posted in CD Reviews
By Bill Copeland on March 12, 2015
Anne Stott's third album Love Never Dies percolates with thick, irresistible grooves and sly rhythms. Stott's voice is so strong that she raises each of her personal reflections into anthems, declarations, statements that her backing players punctuate with hefty slabs of bass and drums and incisive melodic lines from guitar and keyboards. At times, this Provincetown singer casually slides into a down tempo whispery piece of prettiness. Yet, her voice and her message remain as powerful as they come across in her more driving numbers. She also takes some different twists and turns in her song crafting, moving in directions refreshingly unpredictable.
Posted in CD Reviews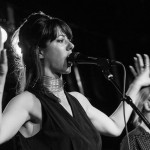 By Bill Copeland on March 10, 2015
Ruby Rose Fox has, through hard work and talent, risen to the top of the Boston music scene. After starting out a few years ago going to open mics and networking, she was selected to compete in the 2013 Rumble, got nominated for a couple of Boston Music Awards in 2013 and 2014, before winning a BMA for Best Female Vocalist at last December's Award show.
Posted in Featured Articles | 1 Response