Archives by date
You are browsing the site archives by date.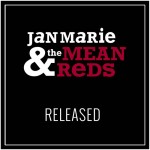 By Bill Copeland on September 29, 2015
Jan Marie & The Mean Reds have chosen to release their song selections with a live album titled Released. A lot of classy timeless music is certainly released by Jan Marie and her band of local A-list players. Trumpet player Scott Aruda, keyboardist Rusty Scott, drummer Phil McGowan, and bassist Justin Meyer provide a high octane support for Jan Marie as she takes her listener down music's memory lane. Local music scene journeyman Tom Bianchi and Jan Marie have drawn a good sound from the vocals and musicians to come up with a first rate live album.
Posted in CD Reviews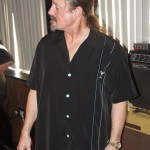 By Bill Copeland on September 28, 2015
The 11th Annual "Slutty" Pete's Birthday Jam with special guest Travis Colby gathered many of the usual suspects in the local area of Goffstown, New Hampshire's Village Trestle. "Slutty" Pete Zona has been hosting the Wantu Blues Jam every Sunday at the Trestle for several years now. Nicknamed "Slutty" by other musicians because he'll "play with anybody," Zona has become a popular fixture in his area's music scene, and this annual event recognizes him in grand style. With a little help from his friends.
Posted in Live Reviews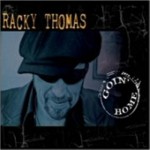 By Bill Copeland on September 24, 2015
Racky Thomas has come up with a fun, detailed, enriched album with "Goin' Home," exploring in depth his favorite roots genres, blues, gospel, Louisiana blues, and vintage country. He also has a band behind him and beside him for the ride, each contributing greatly to the colorful array of yesteryear that Thomas lays out for his listeners.
Posted in CD Reviews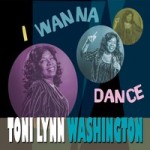 By Bill Copeland on September 23, 2015
Toni Lynn Washington's latest CD I Wanna Dance is a nine track field trip through all of the various forms of blues music that Ms. Washington has favored over the years. The chanteuse seems to take her listener by the hand and walks him through like an enthusiastic tour guide pointing out many great highlights
Posted in CD Reviews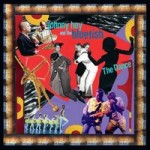 By Bill Copeland on September 22, 2015
Johnny Hoy And The Bluefish bat it out of the ballpark on their latest CD, The Dance. Appropriately named, the music on this masterwork will inspire you to move your feet. The songs will also compel you to listen closely to every little nugget of notes. Seriously. This has to be the best local CD of the year.
Posted in CD Reviews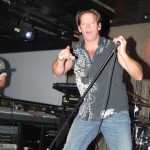 By Bill Copeland on September 21, 2015
Fortune has been playing out for 25 years now. Fortune plays out all over greater-Boston/New England, and this Saturday night they'll be playing at Whippersnappers in beautiful Londonderry, New Hampshire. Music fans both local and regional know that Fortune has a long history, as they started out in the North Shore of Boston over two decades ago. Bassist Lou Spagnola, a 19 year veteran of Fortune, was on hand this afternoon to discuss his association with the band as well as this Saturday night's Whippersnapper's gig.
Posted in Featured Articles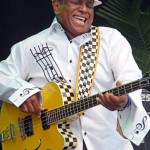 By Bill Copeland on September 21, 2015
Biscuit Miller & The Mix are heading to the Grog stage this Sunday night, September, 27, because a number of Sunday regulars kept telling host Parker Wheeler they had seen the band at the White Mountain Boogie & Blues Festival, the Gloucester Blues Festival, or festivals in Connecticut, and that Biscuit Miller & the Mix put on an impressive show.
Posted in The Buzz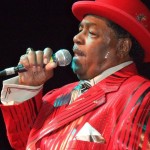 By Bill Copeland on September 20, 2015
New Hampshire musician Dennis Martin will bring his Dr. Harp's Blues Revue to the Londonderry Town Commons for a good cause. Martin, known professonally as Dr. Harp, will help raise money for homeless veterans.
Posted in The Buzz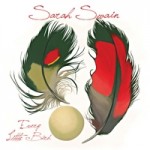 By Bill Copeland on September 18, 2015
Sarah Swain's latest CD Every Little Bird is a feast of roots rock material sure to please every fan of her genre. Aside from having a pretty, silky, rangy voice, Swain stretches her natural timbre over a variety of approaches and structures.
Posted in CD Reviews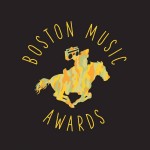 By Bill Copeland on September 17, 2015
The Boston Music Awards have changed their tune. Previously, it has been almost impossible for interested music industry insiders to get involved with the BMA's nominating committee. Attempts to get through to anyone at BMA through their website usually proved futile. Often, an inquirer would get a reply stating that it was too late to join the nominating committee but they could always be added for the next year's awards nominating process, only to be disregarded altogether the following year.
Posted in The Buzz