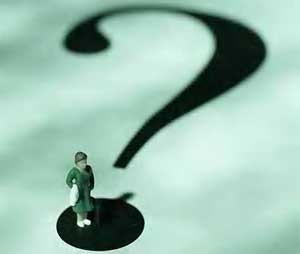 The New England Music Awards show scheduled for April 2016 at Blue Ocean Music Hall is already in the planning stages, the ballots having already gone out to members of the NEMA nominating committee. Thankfully, the ballot is much easier to use this year. While there is no easy way to predict who will get nominated for an award when there's six different states and several different genres on the ballot, there have been some artists getting and or increasing attention to themselves this past year. BillCopelandMusicNews.com is going to take several shots in the dark based on who's been making noise this past year.
Going down the ballot, these are the predicted selections that could very well end up becoming this year's nominees:
For Band Of The Year, it wouldn't be surprising to see Cold Engines, Johnny Hoy & the Bluefish, Gretchen & the Pickpockets, and Pat & The Hats getting the nod. Cold Engines, who played at last summer's Ramble at Salisbury Beach, is getting ready to release their third CD, after their first two were well received. While blues acts don't usually make it into this category, Johnny Hoy & The Bluefish have been electrifying blues venues with their new CD The Dance. Gretchen & The Pickpockets were named Best In State: New Hampshire last year, and their stock has been rising ever since. Every time I see this New Hampshire band, I say to myself "If only there was an agent, an A&R person, or label exec in the room." Pat & The Hats, too, have been gaining even greater recognition since last year's win for Pop Act Of The Year.
We don't usually see blues artists in the category for Album Of The Year. Yet, Johnny Hoy & The Bluefish transcend all boundaries with their latest CD, The Dance. Likewise, Willie J. Laws Band might have found fans far beyond the blues community when it released their Cornbread Moan album in July of last year. They've been piling up nominations and other recognitions.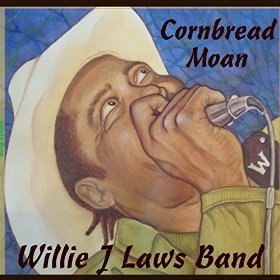 Speaking of WJLB, his title track "Cornbread Moan" could end up competing for Song Of The Year. The WJLB competition in this category will likely include Ruby Rose Fox for her incredibly hooky song "Die Pretty" as well as Johnny Hoy & The Bluefish who have a dandy in "Rolled and Tumbled." Rounding out this category could be Provincetown singer-songwriter Anne Stott for her irresistible local hit "We Are Here," as well as Danielle Miraglia's very contemporary times flavored "Tear It Down."
Producer Of The Year nominees can be difficult to predict without having heard every local CD released by every artist in New England during the past year. Yet, some names that have been bandied about include Brian Charles, Victor Ferrantella, and Tom Bianchi.
Getting nominated for Male Performer Of The Year depends more on who is on the nominating committee each year than who is the best singer, performer in a technical sense. In a more perfect world rock singer Fil Pacino would get the nod for his deep, rich, sometimes haunted vocal. Willie J. Laws would get the nod for the power of his vocal delivery if the nominating committees in these parts were not so obsessed with indie rock bands. The same could be said of Barrence Whitfield. Country rock crooner Jim Libby has a powerful voice he uses to tackle all sorts of vocal challenges while blues-roots man Racky Thomas has a voice that hit's the spiritual soft spot when he offers up his Americana material.
Female performers should be obvious this year. Anne Stott kills it in the video for her local Provincetown hit "We Are Here." Amy Kucharik brought us back to the days of Jay Gatsby will all of the tunes on her Cunning Folk album. Anyone who remains unfamiliar with Ruby Rose Fox should check his pulse. He's dead. Toni Lynn Washington recently released a nifty blues album she calls I Wanna Dance, and, Danielle Miraglia is finally getting the recognition that's been eluding her for too long in her own greater-Boston area. Finally, The Jennifer Teft Band has not released a new CD for a few years but they knock everyone for a loop with their dramatic, intense live shows. Besides, Ms. Teft just might be the most recognizable singer of the Star Spangled Banner in the Boston sports world.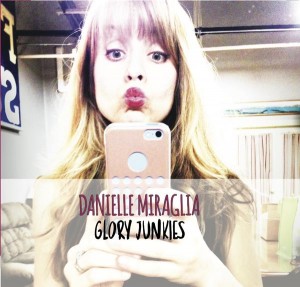 The Songwriter Of The Year category should find Danielle Miraglia, Amy Kucharik Anne Stott; Joanne Lurgio, Nick Zaino, Jane Fallon, and Jennifer Greer all facing off, or, at least they should be facing off, at least as far as BillCopelandMusicNews.com is concerned. Each artist has released a very rich, detailed, and reflective CD in the past year.
Live Act Of The Year is another subjective category. I think it all depends on who the nominating committee members have had the chance to see live in the past year. There are some really good Live Acts who never get out of their own hometown area. I'm going to leave out a lot of obvious choices and focus on some local artists I find captivating in a live setting. The north shore's Dave Bailin & The Bailouts present their material exceptionally well in their usual live haunts. Gretchen & The Pickpockets mesmerize with their live sound, a sound that makes you say "Hey, this band should be on the radio." Additionally, Jennifer Teft Band grabs each audience member by their eardrums and doesn't let go with their electrifying live act.
New Act Of The Year can be elusive to members of any nominating committee. It all comes down to who was in the right place when someone untested did their thing and did it well. Two singer-songwriters calling themselves The Lied To's made quite an impression this past year, since they released their eponymous debut CD. Christa Gniadek is another songstress to keep an eye on while Kala Farnham remains unfairly below the radar. Cold Engines needs to breakaway from the pack soon. Hunter, meanwhile, has been gaining ground in their native New Hampshire. Gretchen & The Pickpockets could probably make the jump from last year's Best In State to New Act Of The Year, as they've been winning new fans ever since.
Rock Act Of The Year has been traditionally hard to predict. People who I've seen or heard rock out in their own way include Cold Engines, Fil Pacino, Dave Bailin & The Bailouts, Black And Blue Morning, Joey Freedom, and Bella's Bartok. Fair warning: Bella's Bartok are a rollicking bunch who are likely going to make you feel like dancing a gig at a German beer hall.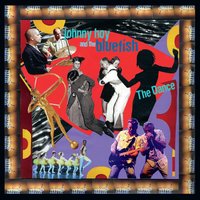 Blues Act Of The Year. Well, this category is right up my alley. Willie J. Laws Band was nominated last year and they will probably be nominated again this year, partly because of their new found name recognition. Johnny Hoy & The Bluefish, too, have a great new album out, and they have a tremendous live show. Downtown Dave & The Deep Pockets recently won a blues challenge in their native New Hampshire in addition to being selected for a Cape Cod Blues Summit in May. Speaking of New Hampshire blues, many around New England know of the Granite State's Arthur James. James proved his salt last winter when he made it into the top ten in the International Blues Competition in Memphis. Shor'ty Billups, always a big name and a lively presence on the greater-Boston/New England blues scene, recently released a CD that's been serving him well, gaining him favorable reviews to buttress his already wide name recognition.
Roots Act Of The Year should include Jeff Przech. His new CD Sounds Like Fresh is a winner. The Lied To's keep it real. Portsmouth, New Hampshire's The Joshua Incident increased their stature with their recent release, Red. Amy Kucharik knows her early 20th century influences and Racky Thomas, too, can make one feel likes he's gone back to a more pristine era in music. Porch Party Mamas get to the heart of their folksy material on their self-titled debut.
Jazz Act Of The Year can be a dumping ground for acts that don't have a clear genre identity. Rick Lockwood's recent instrumental album Welcome To The Now could be included. Bassist and instrumental artist Alison Keslow got herself some new cred and a lot of respect when she released Bass Dharma last year. If you prefer your jazz all syncopated and moded up, Boston's own Yoko Miwa has all of that down pat as well as having an ear for arranging modern music into jazz structures. Bees Deluxe is a band that plays music that feels as free as jazz, thanks to their myriad of techniques.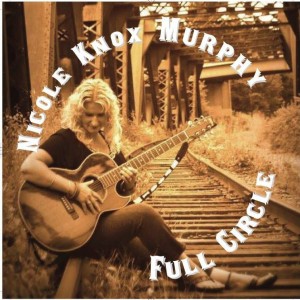 Country Act Of The Year could include Jeff Przech, as he's close enough to that genre. Jim Libby straddles the rock and country genres but he has a country and western heart, not to mention his booming baritone voice. New Hampshire's Nicole Knox Murphy might become as recognized as Shana Stack Band. She's making the same moves as that award winning country band, including working with some of the same awards organizations in local country music. It also doesn't hurt that she's very talented.
Pop Act Of The Year could likely include Gretchen & The Pickpockets as they are getting around quickly. Pat & The Hats seems to offer endless ear candy songs. Hunter is tearing up the rock scene in New Hampshire. Cold Engines is clearly going places, even if no one quite knows where yet.
Metal Act Of The Year is one that always surprises me. I'd say Rhode Island's BlindSide Thunder, Worcester's Joey Freedom and Boston's Alchemilla rock the hardest? Are they metal? Probably not. But, they are hard rock so I think I can put them in the Metal Act category.
Hip Hop Act is another one I have a hard time keeping up with. I hear good things about Pretty Poisson and Spose. When in doubt, just ask Dee Tension. He has his finger on the pulse. He know much more about it than I do.
Last but not least are the Best In State categories. An artist in each state gets an award at the New England Music Awards ceremony. I'm not sure who at NEMA thought up Best In State, but as long as more artists are getting noticed, then it's a good thing.
Best In State: Massachusetts could include Ruby Rose Fox. Ms. Fox is clearly the biggest name in her native Boston, and popular city acts get a lot of press and promotion. She was featured at Out Of The Box last summer, and she's made the cover of Improper Bostonian. The Luxury have a sound that defies definition. Eddie Japan continue to increase their visibility. Tigerman WOAH appeals to fans of rock and roots music, giving them a wide swath of their Boston music scene.
Best In State: Connecticut would include Jeff Pitchell, Ryan Hart And The Blue Hearts, Daphne Martin, and Isaac Young Quartet if the word "Best" was used in its truest meaning.
Best In State Maine could be anybody from country-roots singer-songwriter Don Campbell, traditional roots band Ghost Of Paul Revere, and or the pop rocking Veayo Twins. Personally, I'd like to see the nominating committee do something daring and eccentric and nominate the daring and eccentric Eric Green Party. Wait until you hear the mouth on that guy. He's a gas.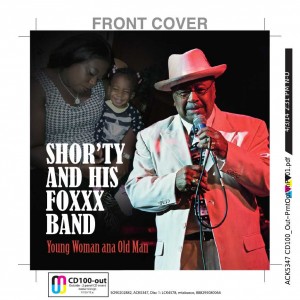 Best In State: Vermont has in the past included Dwight & Nicole, Jatoba, and Gang Of Thieves. There's a lot going on in Vermont and it's rootsy, folksy artists seem to have the edge. But, you never know what the independent thinking people in Vermont are going to do.
Best In State RI: should probably included Malyssa Bellarosa. She's an engaging, interesting singer-songwriter and a ubiquitous presence all over her state. BlindSide Thunder have only gotten better since last year's nomination for Metal Act. Howl is a doom metal band with many fans. Allysen Callery is a singer-songwriter who has already taken her music far. Some local area recognition would cap off her coverage in Paste Magazine, The Washington Post, and many other notable publications.
Last but not least, my home state of New Hampshire. Best In State NH: The Joshua Incident, mentioned in the Roots category, is a very literary folk band in Portsmouth, New Hampshire. Cold Engines, too, is based in Portsmouth, even though the bass player is based in Bean Town. Finally, blues man Arthur James. Mr. James plays in an electric trio as well as solo acoustic. His last album was a solo acoustic effort and it sold as well as his electric band CDs. He is as popular in his former western part of Massachusetts as he is in New Hampshire blues rooms. All this guys needs is a little more stature, just a tiny winy bit, to boost him to new heights in the New England music scene.
Well, folks. There you have it. I'm not never short on opinions and I'm never shy about delivering them. I don't know how many of my predictions will come true, but it is always nice to see a wide swath of the New England music scene getting so much recognition.