Archives by date
You are browsing the site archives by date.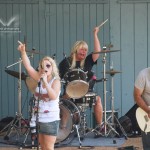 By Bill Copeland on January 28, 2016
Success can be measured in 4/4 time, if you have a good drummer and a good band.
Posted in Featured Articles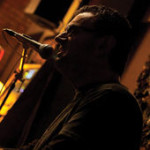 By Bill Copeland on January 27, 2016
Micah Sheveloff latest offering Live And On Fire From Firehouse 12 features nine of his most tender, sensitive singer-songwriter pieces. Aside from his handsome vocal and emotive piano playing, Sheveloff is brilliant at setting moods and conjuring emotions. He goes over well with his audience at Firehouse 12 in New Haven, Connecticut and audience attentiveness lets Sheveloff and his backing band of two set a perfect mood for each of these original tunes.
Posted in CD Reviews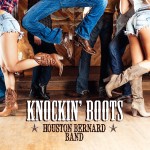 By Bill Copeland on January 21, 2016
Houston Bernard Band's new CD Knockin' Boots have come up with a CD full of radio accessible country and country rock tunes. Every track could make the cut on local play lists and maybe even on the national level if the powers that be are listening. Do they even know there is country music in Boston?
Posted in CD Reviews
By Bill Copeland on January 19, 2016
I'm excited about a music venue that I recently visited in Portsmouth, New Hampshire. The Book And Bar offers live music in their combo of bar, coffee shop, and used bookstore every weekend. The acoustics were great. The food was out of this world good. The selection of used books was impressive. Book And Bar […]
Posted in The Buzz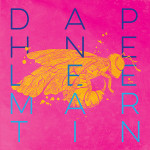 By Bill Copeland on January 19, 2016
Daphne Lee Martin dropped her fourth CD late last year, and, while this New London, Connecticut artist incorporates more modern sounds amidst her vintage music landscape, she still pleases with her sensuous vocals and old time sounds. She applies more of a dreamy ambiance to some songs and an easeful flow to others. Yet, her sophistication remains in tact. Each song features a myriad of instrumentation that join together to create interesting and engaging soundscapes. Each can transport the listener to other times and places with plenty of drama and intrigue.
Posted in CD Reviews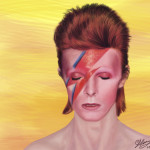 By Bill Copeland on January 16, 2016
I thought my girlfriend had found out she had overslept and would be late for work when she looked at her smart phone last Monday morning and let out a horrified gasp. It was something more personal. "David Bowie died," she said, shocked. I replied with a confused "Huh?"
Posted in Opinion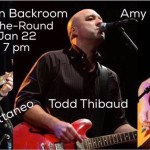 By Bill Copeland on January 15, 2016
BillCopelandMusicNews.com just received the following information from singer-songwriter Amy Fairchild: Ms. Fairchild will sharing the spotlight at a special event at the Burren in Somerville, Massachusetts. It's called An Evening With Amy Fairchild, Todd Thibaud, Susan Cattaneo. Todd Thibaud, The Burren, Burren Backroom Series, Somerville
Posted in The Buzz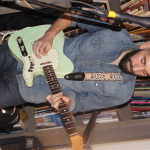 By Bill Copeland on January 12, 2016
Acting on a tip from greater-Boston's blues maven Al Cecchinelli, I caught Matt Stubbs and The Antiguas at the Book And Bar in Portsmouth, New Hampshire. The band played their special brand of instrumental rock, blues, and surf music to a fairly sizable and enthusiastic crowd last Saturday night. Their music found a good home in this venue which combines a used book store with a coffee shop and bar. The room's wide open space and high ceiling let the sound breathe and travel.
Posted in Live Reviews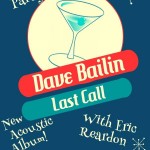 By Bill Copeland on January 7, 2016
This just in: Dave Bailin is releasing a solo album, titled Last Call, that he recorded with guitarist Eric Reardon. This Sunday, January 10 CD Release will be celebrated with a CD Release Party at In A Pig's Eye in Salem, Massachusetts. The all acoustic album, Last Call, was recorded in one night with just Bailin and […]
Posted in The Buzz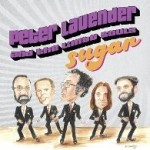 By Bill Copeland on January 6, 2016
Peter Lavender And The Limbo Souls have released this masterfully recorded soul CD, Sugar. Lavender and his Limbo Souls offer numerous takes on the soul genre, and their ability to expand on that genre, to weld it to pop and rock and roll, is the sugar that makes all of these song sound so sweet.
Posted in CD Reviews