Archives by date
You are browsing the site archives by date.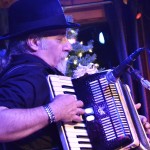 By Bill Copeland on March 31, 2016
Many music fans have seen John Juxo supporting other roots and blues musicians at shows in Rhode Island and Massachusetts. Juxo stands out for his keyboard work as well as his distinguished appearance. Many present might be uncertain who he is. The only thing they know is he showed up to play. So, who is this mysterious man with the white hair and sideburns who plays piano, organ, and accordion and often sings with some of the biggest names in the New England music scene? Let's go back to Juxo's childhood, where it all began.
Posted in Featured Articles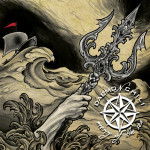 By Bill Copeland on March 25, 2016
Daemon Chili's sophomore CD Mercy Of The Sea features more of the glorious roots rock celebratory feeling of their debut album from last year. Daemon Chili have a huge sound, a tapestry of acoustic folksy instrumentation and electric guitars, organs, and drums woven into something that unfurls like a shiny, summertime banner. Or, sometimes a dark banner.
Posted in CD Reviews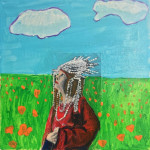 By Bill Copeland on March 24, 2016
Ease Into The Noise offers some eerie soundscapes, enticing melodies, and otherworldly vocals on their self-titled debut CD. The CD cover artwork only hints at the unusual artfulness of what this band has to offer. A drawing of a bejeweled, aristocratic lady observing the sky in a grassy filed is noted for all it does with a few basic colors. Likewise, Ease Into The Noise can do a lot with a little in this first outing that makes one wish this disc could be twice as long.
Posted in CD Reviews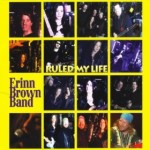 By Bill Copeland on March 18, 2016
This is a gem of a CD from a North Shore artist that BillCopelandMusicNews.com missed when it was released several months ago. Erinn Brown's Rule My Life features the title track and 11 new arrangements of her own original songs she previous recorded on her earlier CDS. This collection of rearrangements is only fitting, as Brown, a musical genius in the tradition of Ray Charles, Glen Miller, and Count Basie, constantly tweaks her songs and her covers into something new and different every few months.
Posted in CD Reviews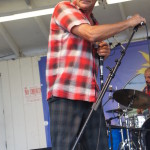 By Bill Copeland on March 17, 2016
Johnny Hoy And The Bluefish are on a released CD The Dance finds the boys at the top of their game, and they've been moving numerous copies at their gigs and on Spotify. Bluefish keyboardist and musical director Jeremy Berlin discussed the Bluefish sound and the band's evolution over the last 25 years.roll.
Posted in Featured Articles
By Bill Copeland on March 14, 2016
March 13 2016 Candia, NH. – Now Riding on the success of her debut CD, Nicole Knox Murphy and Nashville producer Jerry Webb head back into the Project Room Studio in the music city to record Knox Murphy's second CD, titled, Music Is In My Heart." The recording project will take place in late April 2016.
Posted in The Buzz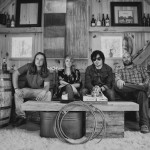 By Bill Copeland on March 8, 2016
David Drouin of the band Cold Engines has been on a long musical journey. Drouin jump started Cold Engines a year and a half ago right after his previous, hugely popular, award winning band, The Brew were calling it quits. Drouin, having had numerous songs he'd like to record, called up a few friends from his hometown area of Portsmouth, New Hampshire.
Posted in Featured Articles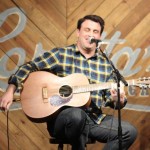 By Bill Copeland on March 3, 2016
Matt York has been getting his feet wet wading back into the greater-Boston music scene for the first time since 2002, when his once hugely popular indie punk band Wide Iris had run its course. York just came back into the scene several months ago, releasing his solo CD Boston, Texas last winter, and holding a CD Release Party at Atwoods last January.
Posted in Featured Articles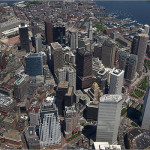 By Bill Copeland on March 1, 2016
Has anybody noticed that a hole big enough to drive a truck through appears every year at the New England Music Awards? That is because there is hardly any artists from the Boston music scene listed among the nominees.
Posted in Opinion