Archives by date
You are browsing the site archives by date.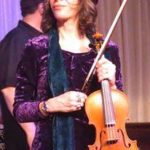 By Bill Copeland on September 29, 2016
Ilana Katz Katz has been on the greater-Boston blues scene for only a short while. But, she's already turning heads with her Appalachian folk influenced fiddle playing and she's also been teaching people that fiddle was once an important instrument in blues music. As for her name, Katz Katz, she put her original family name Katz next to her husband's name, which also happened to be Katz.
Posted in Featured Articles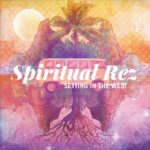 By Bill Copeland on September 27, 2016
Spiritual Rez's latest release Setting In The West offers a lot of fun reggae/ska material that keeps the toes tapping, the heads bobbing, and the hearts singing. Nothing beats good musicians who can make their fans feel good, like they're having a nonstop party on an eternal beach.
Posted in CD Reviews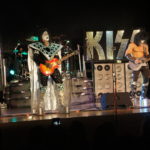 By Bill Copeland on September 26, 2016
There is nothing in rock and roll quite like a Kiss concert. There's nothing quite like a Kiss concert but a few good tribute bands have come somewhat close to approximating the experience. Malden, Massachusetts based KISS Forever performed a fundraising concert at that city's high school auditorium last Saturday night. The band offered plenty of lights, flash, and good costuming. More importantly, KISS Forever had the Kiss sound down pat. Aside from the show, they're also good musicians who know what they're doing, melodically and rhythmic.
Posted in Live Reviews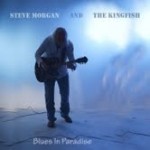 By Bill Copeland on September 21, 2016
Steve Morgan And The Kingfish have been gaining more attention this past year in greater-Boston/New England blues scene. After winning a Cape Cod talent contest and winning the Boston Blues Society's Blues Challenge , Morgan and his Kingfish earned larger press coverage as well as the opening slots at major area blues festivals. Their 2013 CD Blues In Paradise gives a taste of what local blues fans have been missing from Cape Cod's best kept secret.
Posted in CD Reviews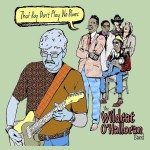 By Bill Copeland on September 17, 2016
Wildcat O'Halloran has come up with an interesting blues album. His That Boy Don't Play No Blues disc features blues renditions of classic rock, oldies, and R&B numbers. O'Halloran defies expectations in that he has come up with authentic blues renditions of these all so familiar numbers. This isn't "blues rock" and these players are not dabblers. This is real blues.
Posted in CD Reviews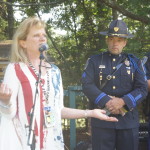 By Bill Copeland on September 15, 2016
Escaping the rains that plagued last year's event, HeatherFest22 went off with out a hitch last Sunday afternoon. With Racky Thomas again serving as Master Of Ceremonies and leading the side stage action, HF22 moved forward with a fantastic mix of blues, R&B, soul, and funk. The lineup of outstanding bands performed during that day of positive vibes that sprang from charitable giving and patriotic reflections on the anniversary of September 11 as well as from a stirring speech from a local police sergeant. HeatherFest, essentially, is a backyard barbeque with a stage set up for blues bands with representatives from local charities on hand to donate to.
Posted in Live Reviews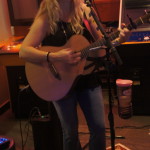 By Bill Copeland on September 12, 2016
Gay Barboza is the Attleboro area's best kept secret. Possessing a particularly strong voice and all the subtle nuances that go along with it, she's also a singer-songwriter with an ear for the right sound and a mind for all the perceptions and expressions to bring them to life. This had made her a sort of crown jewel in her local music scene in that area between Milford, Massachusetts and northern Rhode Island. While Barboza isn't as well known outside her local scene, she has all the bells and whistles of someone who could play out in the greater-New England singer-songwriter circuit.
Posted in Live Reviews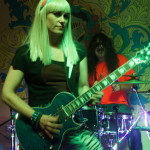 By Bill Copeland on September 7, 2016
Lovewhip has been playing out for almost two decades now. They've also been playing at Fury's Publick House in Dover, New Hampshire for several years too. The combination of Lovewhip and a New Hampshire seacoast venue with a clientele open to original music worked out well for both last Saturday night. Pulling in a good amount of fans on a holiday weekend, Lovewhip kept people dancing, bobbing their heads, and applauding all night long.
Posted in Live Reviews
By Bill Copeland on September 1, 2016
Esthema might be a hard band to categorize or label but their music is easy to enjoy. This six piece band from Boston are highly skilled musicians who perform and record exotic, explorative instrumental music. Each of their compositions is inspired by a story from real life and they take their listener through a journey, creating their sonic landscape with Mac Ritchey on electric and acoustic oud and bouzouki, Naseem Alatrash on cello, and Onur Dilisen on violin as much as with Andy Milas on guitar, Tom Martin on bass, and George Lernis on drums and percussion. Their third CD, Long Goodbye, offers the listener many pleasant and some dark but always exciting and intriguing journeys into sound.
Posted in CD Reviews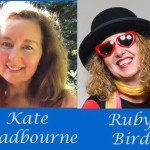 By Bill Copeland on September 1, 2016
BillCopelandMusicNews.com just received the following press release from Lauren Passarelli. Passarelli will be sharing the stage at The Bull Run Restaurant in Shirley, Massachusetts with Kate Chadbourne, and Bird Mancini. The special night of original music will take place in two weeks, on September 15, 2016, beginning at 7:30 p.m. and ending at 10:30 p.m. For more information, please read below:
Posted in The Buzz