Archives by date
You are browsing the site archives by date.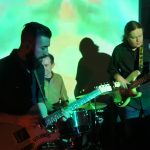 By Bill Copeland on March 31, 2017
In just over a year's time, Matthew Stubbs & The Antiguas have become one of the hottest live acts in the greater-Boston area. In addition to guitarist Stubbs, the Antiguas are organist Ken Clark, bassist Mark Hickok, and drummer Chris Rivelli. The foursome play a mighty show with a powerful rocking sound augmented by psychedelic screen visuals. After a year long residency at the Plough & Star in Cambridge, Stubbs has had to move his show to that city's Sinclair music venue due to its growing size.
Posted in Featured Articles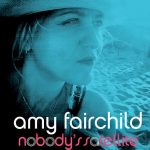 By Bill Copeland on March 28, 2017
Amy Fairchild's new CD Nobody's Satellite is a quiet reflection on the hopes and challenges of being single. Utilizing her especially fine timbre for each song's expression, Fairchild makes powerful emotional and music statements in each track. She meets emotional truths head on while carrying her message with subtle, sophisticated touches, vocal techniques that tweaks each of her songs to perfection. Her assembly of acoustic and electric musical accompaniment allow her to paint an even larger picture while keeping things tender, beautiful, and colorful. She uses more co-writers this time around, and that has lead to some wise creative choices, taking her music in some newer directions.
Posted in CD Reviews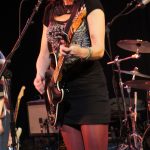 By Bill Copeland on March 27, 2017
The Jennifer Tefft Band rocked the Black Box Theatre in Franklin, Massachusetts last Saturday night. It was the Tefft group's CD Release Party for their new Cutting For Stone disc, and they left their most diehard fans feeling
Posted in Live Reviews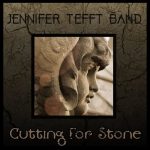 By Bill Copeland on March 22, 2017
Hello gentle readers,
My associates in the New England music scene have just sent me the following information about upcoming shows and CD and EP releases. I hope you will all check out these artists and consider taking in one of their shows and or purchasing their recorded materials. I also hope you have as much reading through this as I had compiling it.
Posted in The Buzz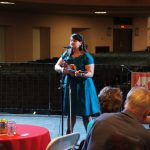 By Bill Copeland on March 20, 2017
Irish Music Night was a success on many levels. First, this latest offering from OnStage! Concert Series at the Chevalier Theatre in Medford, Massachusetts was sold out. Second, each of the three acts were very strong. Finally, the variety of Irish and Celtic music offered was richly rangy. As usual, this kind of music, when played by the right musicians, can stir something deep inside of a listener.
Posted in Live Reviews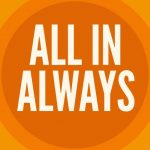 By Bill Copeland on March 16, 2017
Laura Cortese has released this eighth album All In Always to showcase more of her highly skilled, multi-texture fiddle playing and composition finesse. Through it all, Cortese makes full use of color and tone, lightness and darkness, and many other nuances aside from her thrilling techniques. Billing herself as Laura Cortese & Friends was a wise choice for this recording, as her friends, coming from different nations, all lend a hand in keeping things interesting. Instruments and guest musicians on this recording include Bouzouki e flute – Xose Liz; Zanfona – Anxo Pintos; Voice e Pandeira – Chisco Feijoo; Cello – Jonas Bleckman; Guitar – Adam Johansson; Tambourine – Jens Linell; Guitar, Melodeon et Jaw Harp – Yann Falquet; Melodeon, Chromatic Harp, Podorythmie – Pierre-Luc Dupuis; and Gigue – Dominic Desrochers
Posted in CD Reviews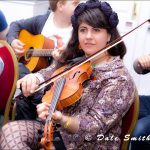 By Bill Copeland on March 8, 2017
Laura Cortese has been on the traditional music scene in Boston, around the country, and in other countries for over a decade now. Presenting exciting concert performances and collaborating with other string players, Cortese makes her fiddle as cool as a rock and roll lead guitar. She's one of three acts scheduled to play in an Irish Music Night, and she discussed that as well.
Posted in Featured Articles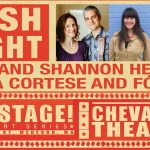 By Bill Copeland on March 4, 2017
Matt and Shannon Heaton, Laura Cortese, Fodhla, Chevalier Theatre, Medford Massachusetts
Posted in The Buzz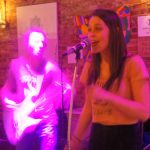 By Bill Copeland on March 2, 2017
New England's queen of neo soul Gretchen Klempa took time out of a busy musician's schedule to update us on the state of her band Gretchen And The Pickpockets. The group has temporarily reduced their three gigs a week schedule down to three gigs a month so they can invest time in getting their next album together.
Posted in Featured Articles