Laura Cortese has been on the traditional music scene in Boston, around the country, and in other countries for over a decade now. Presenting exciting concert performances and collaborating with other string players, Cortese makes her fiddle as cool as a rock and roll lead guitar. She's one of three acts scheduled to play in an Irish Music Night, and she discussed that as well.
Cortese has the fiddle ingrained in her soul. She attended from age 12 on the Valley Of The Moon Scottish Fiddle Camp in Boulder Creek, California. Integrated with students, semi-professional, and professional musicians, Cortese focused on fiddle, as it gave her more of a community than playing classical violin in which she'd have to look at a music stand all night. Cortese also benefits by playing fiddle at a time when it's becoming more of a "cool" instrument.
"It is cool. It is definitely considered something cooler now than when I was a kid," she said. "But, people really still don't understand what a violin can do and all the different sounds it can have in the same way they do understand electric guitars. It's still a little bit of a frontier for creativity and people having their eyes open about what's possible."
Cortese began playing out professionally within a year after graduating Berklee College of Music in 2002, the year she released her first solo album. Hardly ever having any other kind of job, she was playing mostly Irish pub gigs by herself to make ends meet. Now, she plays concerts on stage where people have to buy a ticket to come hear her play.
"I was a hostess at Johnny D's while I was still in college, but that wasn't actually for the money," she said. "That was because I wasn't 21, and I wanted to go hear the fiddle shows that happened at Johnny D's. The only way I could get in was if I was working. I'd call up and say 'I really want to see a fiddle show that's coming up. Do you need any bussers.'" That job lasted from when she was 19 until she turned 21 when she was old enough to go to the shows.
Her first album, Hush, was released in 2004. Her sophomore effort, Even The Lost Creek, was released in 2006. Cortese continued releasing discs until she became known for her 2013 album Into The Dark, which many music scenesters think of as her debut album as it contained everybody's first introduction into her original music.
Cortese now tours the major counties of the world. With her current band, Laura Cortese And The Dance Cards, she's been to India, Bangladesh, Kazakhstan, Uzbekistan, Ukraine, Estonia, Montenegro, Greece, Norway, Sweden, Denmark, and the United Kingdom. She's been asked to tour with other bands, like Session Americana, who brought her to the Netherlands, Germany, Italy, Czech Republic, and Sweden. She's also solo toured in Spain.
"I've done a few tours of Ireland, but I haven't done that in a few years now," Cortese said. Her true interest, initially, was Scottish fiddle when she co-founded the Boston Celtic Music Festival 15 years ago with Shannon Heaton and Ellery Kline. The concept of that festival was to emphasize that there are three vibrant communities of Celtic music, Cape Breton, Scottish, and Irish all happening in the relatively small Boston area.
"While they are very distinct traditions within the tradition, to a listener from the outside, they actually have a lot of similarities," she said. "So, most of my interest in Irish music comes from wanting to extend across that boundary between playing Scottish and Cape Breton fiddle right in the same neighborhood as people playing Irish music. For me, it's about collaborating with my friends in this community than it is about being an 'Irish fiddler.'"
This background likely lead to Cortese being selected as one of three acts performing at Irish Music Night in the OnStage! Concert Series at Chevalier Theatre in Medford, Massachusetts. The other two acts will be Boston's Matt And Shannon Heaton as well as the Boston and Maine based trio Fodhla. For Irish Music Night, Cortese will be playing solo, focusing primarily on music from her recent release All In Always, a solo project she recorded in Spain, Sweden, and Quebec with traditional musicians from those countries. She'll perform mostly instrumental fiddle tunes she's composed, starting out at the more progressive end of the scene.
"I composed it between June and January one year. Shannon Heaton, who is on the bill, was actually giving me assignments," Cortese said. "I was writing tunes every day, and I would send them to her. She would say 'Why don't you try writing a tune that does this on the A part and this on the B part?' She was there doing this big, creative undertaking that I decided to work on. I'll probably sing a song or two from my repertoire as well. Solo, fiddle, and voice, and we'll do some collaborations with everyone at the end."
Cortese got more pensive and deep when she reflected on why Irish music has remained so popular over the years. She sited Boston and Chicago as having the two strongest Irish scenes in the country. She attributes that to the original Irish immigrants who settled in those two American cities. "I remember when I was in college, there were so many new Irish immigrants in the Boston area, bringing with them their culture, their traditions, their music; great musicians working here in bars. They were trying to have a better life. It's so vibrant and so unique and connects people to a sense of history and a sense of culture."
Cortese's latest project, Laura Cortese & The Dance Cards, grew out of an exploration of how sounds changed in each of her songs depending on who she was playing it with. She soon realized that a second fiddle and a cello gave each of her songs something authentic and unique.
"Nobody else was really doing strings as you might remember them from a string quartet but really exploring other textures that you might had heard more in traditional fiddle ballads and indie rock," she said. She released her Acoustic Project album in 2010 with just cello and fiddle which she followed up in 2013 with Into The Dark which was more expansive and richer texturally than what she had done up until this point.
The CD's fuller sound remind her and some of her music associates of a band, leading to the creation of Laura Cortese & The Dance Clubs. "It was on that tout that actually the band mates that I was playing with at the time said 'This really feels like a band.'" A contest was held to name the band, with Laura Cortese & The Dance Cards taking the prize.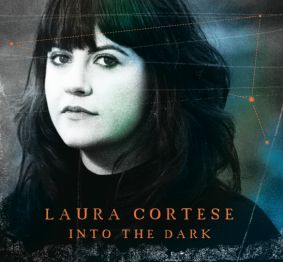 Two years later, Cortese and her band mates added an upright bass player to compliment and support their two five string fiddle players and cellist. "Both of us fiddle players play five string fiddles which has a C-string like a viola but also an E-string like a violin," she said. "We can both occupy the role of the viola sonically."
It wasn't too difficult to find band mates, as the string players all know each other. "The fact is that we all still inside of us, we are that nerdy fiddle kid that we were in high school," she said. "We're like 'Let me find someone else to be part of our nerdy crew. We're sticking together."
Laura Cortese & The Dance Clubs can be seen at local clubs like Club Passim and The Sinclair when they're not touring nationally and internationally. Cortese solo can be heard playing Irish Music Night at Chevalier's OnStage! Concert Series on March 18th at 8:00 p.m.
https://www.facebook.com/events/1674377922861745/