Hello gentle readers,
My associates in the New England music scene have just sent me the following information about upcoming shows and CD and EP releases. I hope you will all check out these artists and consider taking in one of their shows and or purchasing their recorded materials. I also hope you have as much reading through this as I had compiling it.
Ladies of Blues & Soul at Sculler's Jazz on March 30th. Ladies of Blues andSoul is a one-of-a-kind supe rgroup with several powerhouse bandleaders, each performing their own original music as well as blues and R&B classics. featuring:
Diane Blue on vocals & harmonica
Lisa Mann on bass & vocals
Myanna on sax
Alizon Lissance on keyboards & vocals
Diane Gately on drums
Tickets
http://www.ticketweb.com/t3/sale/SaleEventDetail?dispatch=loadSelectionData&eventId=7170185&pl=scullers
Local's Cafe Proudly Presents Rynborn Legend Bobby Radcliff on May 6th at Nelson's Candies at 65 Main Street Wilton, New Hampshire. Local's Cafe/ Nelson's Candies Proudly Presents: the Rynborn legend Bobby Radcliff back for another performance with The Skip Philbrick Blues Band on Saturday May 6, 2017. Doors open at 7:00 p.m.
Opening Performance: Fiddler, Singer, Songwriter, Novelist, and Visual Artist Ilana Katz Katz
http://ilanakatz.com/
"Ilana's musical presence carries a whole stage all by herself. She – alone – is a full band," says blues master Bobby Radcliff.
BYOB Event- Plan your Designated Driver ahead of time!
Tickets $30 each
Purchase tickets at Nelson's Candies/ Local's Cafe
65 Main Street Wilton, N.H. or online @
https://events.ticketprinting.com/event/22621
Boston-based fiddler Ilana Katz Katz is going on Topic Time TV show today. She also has a new recording coming out. It is tentatively titled Subway Stories. It is being produced by and features Barry Levenson. formerly of Canned Heat. Levenson co-wrote every song, except for one cover, and two traditional numbers. Look for Ilana Katz Katz's CD and the video of her Topic Time TV appearance.
Nicole Knox Murphy has a big show at the new Penuche's Music Hall On Tuesday, March 28th. 8:30-11:30 p.m. Nicole said she's "very excited."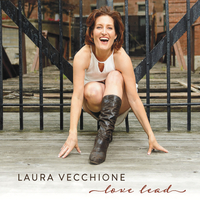 https://www.facebook.com/NKMsings4u/?pnref=lhc
David Papa Solo gig at the Manchester, New Hampshire VA Center this afternoon.
The Overdue Blues Band at Riviera Café recently celebrated the Fifth Anniversary of their blues jam at the Bridewater, Massachusetts venue. To check out this jam:
288 Broad Street (Rte 18) in Bridgewater, MA
(Phone 508-697-9892)
The Overdue Blues Band
Open Mic Blues Jam!!
Every Saturday – 4 to 8pm!
For your dancing, dining and listening pleasure!
Come on by for a dose of comfortable, casual camaraderie!
Just north of Bridgewater Center on Rte 18.
Plenty of FREE PARKING!
NO COVER!
Bring your axe, your appetite and your dancing shoes!
The best little bar in Bridgewater! The Riviera Cafe!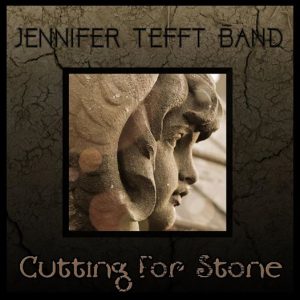 Phil Fleming has announced that his prog rock band Into The Noise will be releasing a new album soon. It will be titled Zag.
The annaul Mai Cramer tribute, April 8, the Regent Theatre in Arlington, Massachusetts will feature Lurrie Bell. Proceeds will be given to Rosie's Place.
http://regenttheatre.com/details/10th_annual_blues_after_hours_tribute_to_mai_cramer
Jamie Craighead, of Rhode Island, just said that his self-titled debut EP was released December 21st to the world. Currently nominated for two awards in Motif Magazine, one for Best Breakthrough Artist, and, one for Best Americana Album. Music page link: www.facebook.com/jamiecraigheadsolo EP is available for download on Bandcamp, and all the other major music apps.
Kate Eppers, a singer-songwriter piano player from Salem, Massachusetts, just finished up her first album, Wishing Well. Eppers recently gave a stellar interview to Aaron Bornstein on the popular Salem radio station WMWM. Look for Kate Eppers, her gigs, her CD, and all things Kate Eppers.
La Mia Casa, a.k.a. The Wreck Room in Peterborough, New Hampshire feature The Soul Repair Blue Jam every Thursday at 1 Jaffrey Rd (Monadnock Plaza) Peterborough, New Hampshire. https://www.facebook.com/lamiacasanh/?fref=ts
The Paolilli Brothers announced their first full length album, Gathering Days, available for release on May 12th. The Paolilli Brothers have been working on the songs for this album since their Amaryllis EP recording sessions last year.
www.bostonbands.com is celebrating its 21st birthday this year, and now features a new app for musicians called GigSteady.
Clavis Brudon Band at the Village Trestle, Goffstown, New Hampshire on Saturday, April 29th. Clavis Brudon Band is a vocal group with no drummer. It features Otis Doncaster, Stephen Clarke, and a few others in this new project.
CBB-April 17th Gardner Ale House
https://www.facebook.com/The-Clavis-Brudon-Band-1490941281215549/?fref=ts
Speaking of Otis Doncaster, Otis will be performing on harmonica with Luther "Guitar Junior" Johnson at the following locales: Nelson's Candies in Wilton, New Hampshire on March 25th[sold out]; La Mia La Mia Casa In Peterbough, New Hampshire onApril 1st; Pitman's Laconia, New Hampshire on April 7th;Chan's Eggroll And Jazz in Woonsocket, Rhode Island on April 8th.
Chick Singer Night Boston will feature their music showcase benefit on Saturday May 6th, 7:00 p.m. to 10 p.m. at the Parish Center for the Arts in Westford, Massachusetts. All proceeds to benefit FAME (Friends Advancing Music Education).
Dave Bailin & The Bailouts have a gig this Friday night, March 24, at The Grog in Newburyport, Massachusetts.
Coming up this Saturday night, March 25. Two of greater-Boston's most popular, talented vocalists have got CD Release Parties. I'm talking about Jennifer Tefft Band at the Black Box Theatre in Franklin, Massachusetts, and, Laura Vecchione at Ryles Jazz Club in Cambridge, Massachusetts.
https://www.facebook.com/events/1615248618491461/
https://www.facebook.com/events/261721704258790/
Ultrasonic Rock Orchestra will play a two weekend run of Jesus Christ Superstar this weekend and next. https://www.facebook.com/events/283356948752638/
Lori Zuroff Thursday March 23 at China Gourmet Framingham, Lola Sweet and Friends cooking up some blues and jazz. Best egg rolls in Metrowest!!
Tom Hurley Drunken Uncles Friday March 24 @ Ballot Box Worcester
8:40
Heavy Horses at JJs March 25
9:00
Me & Thee Coffeehouse at 28 Mugford Street in Marblehead, Massachusetts, Friday, March 24 welcome Matt Nakoa and Kirsten Maxwell, two up and coming singer-songwriters, to our stage. Matt Nakoa is an internationally touring artist, recently appearing at the White House, throughout India, and regularly with folk icon, Tom Rush. Kirsten Maxwell hails from Long Island and recently won the competitive "Most Wanted Emerging Artist" at Falcon Ridge Folk Festival. http://meandthee.org/concerts/matt-nakoa-kirsten-maxwell/
Driftwood at Finna's Tavern on March 25th
SoulBox at JP Ryan's in Abington, Massachusetts tonight, March 24. SoulBox tomorrow night at Assembly in Quincy, Massachusetts tomorrow night, March 25th.
Seamus Caron announced he has just dropped a new website and he's booking ! Caron operates a full service entertainment business, dj'ing and open mic host!
Steve Dedman has sent us the calendar for Bridge Street Dive, located at 41 Bridge Street in Collinsville, Connecticut.
http://www.41bridgestreet.com/calendar/
That's all folks. Please, keep those music news notices coming. I'll compile them and include them in my Buzz column, here at BillCopelandMusicNews.com, as time allows.