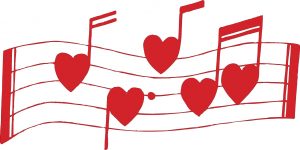 Here is some exciting New England music news for the month of April. Enjoy.
There are some exciting music happenings out in South Acworth, New Hampshire. Dan and Faith Senie, whose Dan And Faith CD was recently reviewed in BillCopelandMusicNews.com have moved just up the road a piece from local music organizer Charles Collins.
A fairly sizable 150+ year old community owned and operated store that
recently asked local resident Charles Collins to bring in live music for the summer season. Collins has
put together a lineup that includes many mutual friends from the
Boston area. Things kick off May 20th with their second annual Wingstock
Music Fest and Wing Cookoff. Collins has seven bands lined up for that one.
Then every Saturday night the store will have live music and wood fired pizza
in the back yard. You can check out the lineup on a new Reverb Nation
page: https://www.reverbnation.com/venue/southacworthgeneralstore
https://www.reverbnation.com/venue/southacworthgeneralstore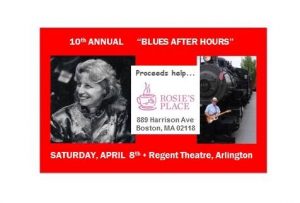 Mai Cramer tribute at the Regent Theatre in Arlington, Massachusetts on April 8. Mai Cramer graced the airwaves for years. We invite you to hear live music in tribute to the great Lady of Blues!
Reserved seating:
$28.00 advance
$32.00 day of show
Mai Cramer promoted local and national blues artists on her radio program, Blues After Hours on WGBH every weekend from 1978 until her untimely death in 2002. She loved both the music AND the musicians. The musicians and her listeners appreciated her enthusiasm and recognized her devotion to blues artists and the blues.
This show has a triple aim, to remember Mai, to keep traditional blues alive, and to raise money for an important cause.
Featured artists have included Luther "Guitar Jr." Johnson, Jody Williams, Ronnie Earl, David Maxwell, Toni Lynn Washington, Sugar Ray & the Bluetones, Debbie Davies and Guy Davis.
This year's artist line-up includes: Lurrie Bell, Eli Catlin, Sugar Ray & the Bluetones featuring Monster Mike Welch, "Sax" Gordon Beadle, Peter Hi-Fi Ward & Electric Blues, Lisa Marie, Eddie Taylor Jr. and more!
Proceeds to help Rosie's Place.
https://www.facebook.com/events/1873642012916934/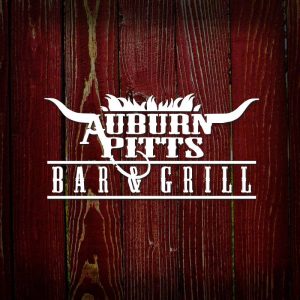 Auburn Pitts in Auburn, New Hampshire will offer the following bands/singer-songwriters on the weekends this April, 2017:
Auburn Pitts April Acts
4-7 The EXP Band
4-14 Outta Bounds
4-15 Nicole Knox Murphy
4-21 R&B Dignity
4-28 Lights Out Blues Band
https://www.facebook.com/auburnpitts/?fref=ts
CHECK OUT Cambridge, Massachusetts' premiere jazz venue: THELONIOUS MONKFISH:
Thelonious Monkfish Hosts Second Annual Jazz Festival
Thursday, April 27 – Sunday, May 7
Lineup includes NEA Jazz Master Sheila Jordan, Yoko Miwa Trio, Dominique Eade, The Italian Tenors (Bergonzi, Garzone, Tiberi) Eula Lawrence and more
"…in a neighborhood known for its quirks and oddities, Thelonious Monkfish manages to stand out. Despite a long history of live music in the area, Monkfish is the only venue dedicated to jazz." — Bostonbarhopper

Thelonious Monkfish, the extraordinary restaurant/jazz club in Central Square, will host the second annual Thelonious Monkfish Jazz Festival with eleven consecutive nights of performances featuring some of the Boston area's top artists from Thursday, April 27 – Sunday, May 7, 2017. Performers include NEA jazz master Sheila Jordan, The Italian Tenors featuring tenor sax legends Jerry Bergonzi, George Garzone and Frank Tiberi, inimitable pianist Tim Ray, pianist/composer and club favorite Yoko Miwa, pianist/vocalist Paul Broadnax, jazz vocal virtuosos Dominique Eade, Patrice Williamson, Eula Lawrence, and Daniela Schachter, harmonica legend Mike Turk and pianist Christian Li.
All shows no cover except for Sheila Jordan performance ($10) and master class ($35). Dinner reservations are highly recommended. Thelonious Monkfish is located at 524 Massachusetts Avenue, Cambridge. For more information, call 617-441-2116 or log on to http://www.theloniousmonkfish.com/
Thelonious Monkfish 2017 Jazz Festival Schedule
• Tim Ray Trio – Thursday, April 27 – 7:00-10:00pm (featuring Tim Ray, piano; John Lockwood, bass; Mark Walker, drums). http://agitatedcatmusic.com/
• Yoko Miwa Trio – Friday, April 28 – 8:00-11:00pm (featuring Yoko Miwa, piano; Brad Barrett, bass; Scott Goulding, drums). http://www.yokomiwa.com/
• The Italian Tenors – Saturday, April 29 – 8:00-11:00pm (featuring saxophonists Jerry Bergonzi, George Garzone, Frank Tiberi with Dave Zinno, bass and Bob Gullotti, drums) http://jerrybergonzi.com/, http://www.georgegarzone.com/, http://www.franktiberi.com/
• Daniela Schachter Trio – Sunday, April 30 – 6:00-9:00pm (featuring Daniela Schachter, piano and vocals; Gregory Ryan, bass; George Schuller, drums) http://www.danielaschachter.com/
• Dominique Eade – Monday, May 1 – 7:00-10:00pm (featuring Dominique Eade, vocals; Tim Ray, piano; John Lockwood, bass) http://www.dominiqueeade.com/
• Christian Li Trio – Tuesday, May 2 – 7:00-10:00pm (featuring Christian Li, piano; Simon Willson, bass; Dor Herskovits, drums) http://www.christianli.com/
• Paul Broadnax Trio – Wednesday, May 3 – 7:00-10:00pm (featuring Paul Broadnax, piano/vocals; Peter Kontrimas, bass; Les Harris Jr., drums) http://www.paulbroadnax.com/
• Patrice Williamson – Thursday, May 4 – 7:00-10:00pm (featuring Patrice Williamson, vocals; Mark Shilansky, piano; Keala Kaumeheiwa, bass) https://patricewilliamson.com/
• Sheila Jordan – Friday, May 5 – 8:00-11:00pm. $10. (featuring Sheila Jordan, vocals; Yoko Miwa, piano; Brad Barrett, bass; Scott Goulding, drums) http://www.sheilajordanjazz.com/; https://www.eventbrite.com/e/sheila-jordan-at-thelonious-monkfish-jazz-festival-tickets-32591372673
• Sheila Jordan Master Class – Saturday, May 6 – 1:30pm. $35; https://www.eventbrite.com/e/sheila-jordan-master-class-at-thelonious-monkfish-tickets-32593913272
• Eula Lawrence Quartet – Saturday, May 6 – 8:00-11:00pm (featuring Eula Lawrence, vocals; Tim Ray, piano; John Pierce, bass; Les Harris Jr., drums) http://www.jazznation.com/CBP/WNC/EulaGlobe.htm
• Mike Turk Trio – Sunday, May 7 – 6-9 p.m. (featuring Mike Turk, harmonica; Sonny Barbato, piano; Bruce Gertz, bass) http://www.tinsandwichmusic.com/
About the Jazz Baroness Room at Thelonious Monkfish
Jamme Chantler opened Thelonious Monkfish six years ago and has since presided over its growth and expansion. When the clothing store that shared a wall with the restaurant moved to a new location, Chantler took over the lease and built what is now called the Jazz Baroness Room. The new space, which opened in September 2015, was clearly designed with live performances in mind. At the front of the room, overlooking Massachusetts Avenue, is a spacious stage; a beautiful, seven-foot grand piano resides on one end. More than a dozen tables with comfortable leather chairs occupy the center of the room. Toward the rear is an L-shaped bar with a sleek marble surface and colorful backlighting. The appearance is modern and meticulous, but it feels relaxed. Exposed brick adds a bit of vintage charm, while dark wood paneling fosters a home-like atmosphere. Chantler is involved in every aspect: the food and cocktails, design of the room, blogging and social networking, customer service, and branding. He is no small part of the key to the success of Monkfish, being owned by someone who cares very much and is actively involved in its operation.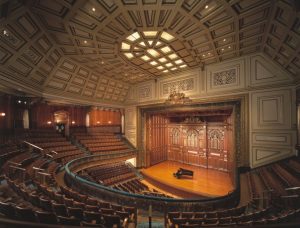 NEC's 59th Annual Grammy Awards Winners
Alum Sarah Jarosz wins Best American Roots Performance and Best Folk Album
Faculty member Donny McCaslin featured on David Bowie's final album Blackstar, which won in 5 categories
Projects led by or including New England Conservatory alumni and faculty were among the winners announced at the 59th Annual Grammy Awards ceremony, held last night (Sunday, February 12, 2017) at the Staples Center in Los Angeles.
Saxophonist Donny McCaslin, a member of NEC's jazz faculty, was a crucial collaborator in the creation of David Bowie's final album, Blackstar, which won in all five of the categories in which it was nominated: Best Rock Performance, Best Rock Song (title track), Best Alternative Album, Best Recording Package, and Best Engineered Album, Non-Classical.
The album Undercurrent by singer/songwriter Sarah Jarosz '13 won Best American Roots Performance (track "House of Mercy") and Best Folk Album. Jarosz was previously nominated for Build Me Up from Bones (2013) and a track from her debut album, Song Up in Her Head (2009).
Moving to the classical categories and an orchestra with deep ties to NEC, the Boston Symphony Orchestra and music director Andris Nelsons won Best Orchestra Performance with Shostakovich: Under Stalin's Shadow—Symphonies Nos. 5, 8 & 9. This follows up on last year's winning release ofSymphony No. 10 in a series of live recordings for Deutsche Grammophon.
Third Coast Percussion won Best Chamber Music/Small Ensemble Performance for its Steve Reich recording. This quartet of percussionists includes Robert Dillon '04 M.M., who was a member of the NEC Percussion Ensemble during the recording of its Naxos CD American Music for Percussion, Vol. 1.
For further information, check the Grammy website.
Find past NEC Grammy winners here.
Find more about the NEC-BSO connection here.
Event: Bluesapocalypse 3.0 Fundraiser
Where: Arlington Center for the Arts Theatre
When: Saturday evening April 15.
Tickets: $25 in advance – $30 at the door

BEES DELUXE & FRIENDS RESCUE THE ACA WITH A SHOT OF BLUES
Forget the healthcare debate. Music is your best insurance plan. Bluesapocalypse 3.0 brings five feel-good bands to the Arlington Center for the Arts (ACA) on Saturday, April 15th for a healthy dose of debauchery, music, food, beer and wine. The ACA, as it's been known for almost 30 years, is being ousted from its current home. Bluesapocalypse 3.0 will help fund the renovation of a new space so that the Arlington Center for the Arts can continue its mind-expanding, stress-reducing programming.
Blues physicians and psychic healers include:
Louise Grasmere & Meeting Across the Water

The Tokyo Tramps

Bees Deluxe

Shikibo & Butane Blues

KingStreet
Tickets are $25 in advance; $30 at the door (talk about affordable care!). Doors open at 6:30. Music 7-11. For tickets visit:
www.bluesapocalypse3.brownpapertickets.com/
Arlington Center for the Arts – 41 Foster St., Arlington, Mass. 781-648-6220.
www.acarts.org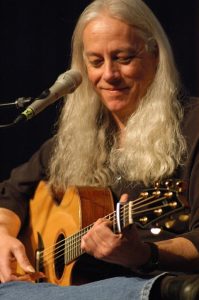 Ed Gerhard is coming to the OnStage! Concert Series at the Chevalier Theatre in Medford, Massachusetts. Here's the details:
An Evening with GRAMMY Award-winning
Guitarist Ed Gerhard
Saturday, April 8 8pm
On Stage! Music Series at the Chevalier Theatre
30 Forest St. Medford, MA
(781) 391-7469 chevaliertheatre.com for tickets/info
GRAMMY Award-winning Guitarist Ed Gerhard, will appear on Saturday, April 8, at
The Chevalier Theatre, 30 Forest St., Medford, MA. Showtime is 8pm.
Call (781) 391-7469 or visit chevaliertheatre.com for tickets and info.
From Tokyo to Rome and venues across the US, Ed Gerhard's music has touched concert
goers around the world. Gerhard captivates audiences with a combination of virtuosity,
generosity and humor.
Gerhard shares an evening of exquisite guitar music- performing on 6-string, slide guitar and Hawaiian lap
steel. Known for his gorgeous tone and compositional depth, Gerhard can move a listener with a single
note. Fans of guitar music won't want to miss this opportunity to see and hear one of the country's finest
players.
He will be performing on the recently released Ed Gerhard Signature Guitar built by Breedlove Guitars
from Bend, Oregon. Ed spent the past year touring worldwide to introduce the guitar in China, Japan,
Korea, Canada and across the US.
Gerhard was awarded the coveted GRAMMY in 2005. His CD "Luna" is featured in Acoustic Guitar
Magazine's 20th Anniversary list of the "240 Essential Albums." "This soulful album of original compositions rich
in melody, chordal complexity and stylistic variety proves why Gerhard is considered to have the most exquisite
acoustic guitar tone on the planet." – Acoustic Guitar Magazine His music is featured in the Ken Burns
documentary "MarkTwain" and "The National Parks:America's Best Idea."
"Gerhard does not write instrumentals.
He writes songs only a guitar can sing."
– Boston Globe https://www.facebook.com/events/426686467679894/
That's the round up for this month folks. If you know anything else going on in April, please feel free to send it to me. I'll try to get it into this present column. Anything after April will likely be written up in a future Buzz column.