Archives by date
You are browsing the site archives by date.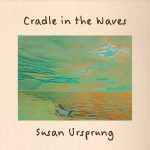 By Bill Copeland on May 31, 2017
Susan Ursprung recently released her Cradle In The Waves CD to a very appreciative fan base. This album has a lot to offer her listeners. Ursprung not only has a lovely voice that she displays with an artful, tasteful self-restraint and musical self-discipline, she fills in the colors of her original songs with a host of unusual instruments and some usual instruments used in usual ways. A beautiful voice augmented by beautiful melodies and engaging patterns fleshing out some very interesting lyrical themes makes for a fantastic listening experience.
Share on Facebook
Posted in CD Reviews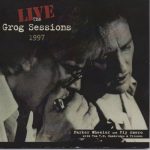 By Bill Copeland on May 24, 2017
Parker Wheeler and Fly Amero with Tom T.H. Hambridge & Friends recorded this disc Live: The Grog Sessions 1997 to document what was going on during the first decade of this now 27 year old Sunday night blues jam. Combining the talents of Wheeler, Amero, and Hambridge with several other New England blues scene notables resulted in numerous Sunday nights of fantastic music. This 12 track disc, as good as it is, serves up only a slice of the quality music served up in the Newburyport, Massachusetts venue. These old recordings were recently discovered and put on this recently released
Share on Facebook
Posted in CD Reviews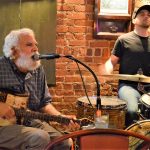 By Bill Copeland on May 21, 2017
The Cannibal Ramblers are not your typical blues band. With only a guitarist and a drummer, Boston and Providence-based Cannibal Ramblers whipped up some tasty, old fashioned dye in the wool blues with their own special compositions at Mercy Tavern in Salem, Massachusetts last night. There's never a dull moment when these two guys are in a room, and last night's grand opening of the Mercy Tavern on Derby Street was no exception.
Share on Facebook
Posted in Live Reviews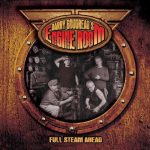 By Bill Copeland on May 18, 2017
Barry Goudreau returns to top form with his latest project Engine Room. His creativity and his manner of expressing it come across in fully realized, three dimensional songs that are much more interesting than the material he recorded with that other band out of Boston in the 1970s. The Engine Room debut CD, titled Full Steam Ahead, is also much better crafted and much more evolved than the album Goudreau made a few years ago with the car salesman. Somebody must have added a turbo shot to Goudreau's coffee because this lead guitar man plays like a streaking meteorite that's never coming down.
Share on Facebook
Posted in CD Reviews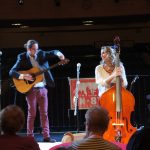 By Bill Copeland on May 15, 2017
Damn Tall Buildings made a fine headlining act at this season's final OnStage! Show at Medford's Chevalier Theatre last Saturday night. With their speedy, breakneck pacing, Damn Tall Buildings kicked all of their songs into high gear while displaying their highly skilled individual strengths and their highly disciplined ensemble work.
Share on Facebook
Posted in Live Reviews
By Bill Copeland on May 12, 2017
Chris Vachon's side project Lil' Shaky And The Tremors have released a dynamite CD titled Aftershock. It's an appropriate title because once a listener gets to the end of the album, he's likely to be in awe of the way the band handles classic blues, soul, and R&B material. Vachon, bassist-vocalist Ed Wright, drummer Larr Anderson, and keyboardist Jeff Ceasrine each have tremendous credentials and this super group knows how to combine their talents in a fine interplay to milk the creative juices of each. There's also 14 guest musicians who help the quartet keep this recording in the big league of musical endeavors
Share on Facebook
Posted in CD Reviews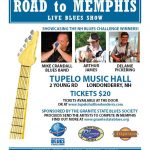 By Bill Copeland on May 10, 2017
Hello again gentle readers,
I've compiled some more news about upcoming music events. I'm sure something or other in here will tickle your fancy.
Share on Facebook
Posted in The Buzz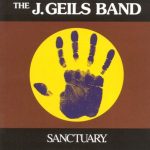 By Bill Copeland on May 5, 2017
Back in 1978 I was a regular working staff member of my father's cleaning company. During the fall of my freshmen year of high school, I would be riding in my father's commercial van between office buildings that we had to service before morning.
Share on Facebook
Posted in Opinion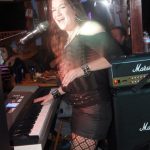 By Bill Copeland on May 2, 2017
Dear Gentle Readers,
Here is another round up of some upcoming music events that I'm sure will tickle your fancy.
Share on Facebook
Posted in The Buzz