Archives by date
You are browsing the site archives by date.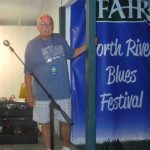 By Bill Copeland on June 30, 2017
John Hall is a very busy man this year. The south shore music promoter and booking agent has his usual round up of music events scheduled. AquaPalooza, Soundwaves, Green Harbor Roots Festival, and North River Blues Festival are the events he books, manages, and promotes using his Rhythm Room Entertainment company as his professional office.
Posted in Featured Articles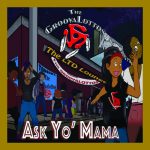 By Bill Copeland on June 28, 2017
The GroovaLottos's debut album is called Ask Yo' Mama, and the music, lyrics, and their humor between the music has as much attitude and spunk as that title. I'm not sure that the fictional radio station "Black Ass Radio" that ties most of the album together could ever get on the air in real life. But The GroovaLottos's should certainly be getting some air play for these funky, jazzy compositions.
Posted in CD Reviews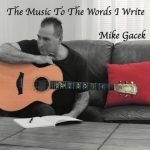 By Bill Copeland on June 23, 2017
Mike Gacek's honest, heart-felt reflections on his personal life result in his most lyrically and musically inspired work ever. Not only does everything on his new The Music To The Words I Write album sound good, it makes the listener feel good by reaching something deep inside the listener with its soulful depth and worldly wise perspective. A little help from fellow singer-songwriter Neal Ward goes a long way toward the fulfillment of these songs.
Posted in CD Reviews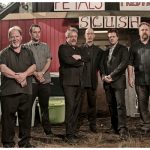 By Bill Copeland on June 16, 2017
The 50 year old national and international touring band Roomful Of Blues will be making their first appearance at the Barnful Of Blues Festival in New Boston, New Hampshire on Saturday, August 5th. Taking place at the 4H Youth Center in New Boston, New Hampshire, The Barnful Of Blues Festival is hosted by Granite State Blues Society. The event will run from noon until 8:00 p.m.
Posted in Featured Articles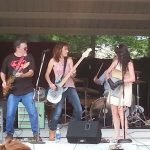 By Bill Copeland on June 14, 2017
Now in it's 11th year, the Maine Blues Festival celebrates America's True Original Music "The Blues" by featuring Maine Blues Musicians with 50 bands on 10 stages this weekend, all weekend long, June 16, June 17, and June 18 in Naples, Maine. Here are the bands performing, at various venues, in this year's Maine Blues Festival: […]
Posted in The Buzz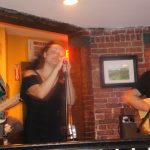 By Bill Copeland on June 13, 2017
Like chocolate and peanut butter, some great things go great together. Sweet Melissa, who usually plays out with blues guitarist Chris Stovall Brown, was the featured singer at last weekend's Sunday Live Blues show at Terry O'Reilly's Irish Pub in Newton, Massachusetts. Coincidentally, Chris Stovall Brown is usually part of the Sunday Live Blues house band at the Newton pub, so it was a sort of Sweet Melissa with Chris Stovall Brown reunion show.
Posted in Live Reviews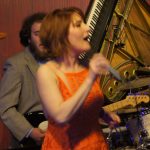 By Bill Copeland on June 12, 2017
Laura Vecchione has an animated presence on stage. Always in motion, Vecchione rocks to her rocking music and she never runs out of energy. That's a necessity, as she's an artist whose songs move with the manic motions of something that could last forever. Everyone in attendance at last Saturday night's show at Ryles Jazz Club in Cambridge, Massachusetts seem glues to her every move.
Posted in Live Reviews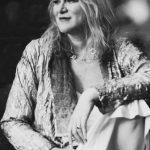 By Bill Copeland on June 9, 2017
Susan Cattaneo has been a very busy woman lately. As many know, Cattaneo joined a trio known as The Boxcar Lilies several months ago and that doubled the number of gigs that she plays throughout the year as she still plays out with her own band. Both are full time bands. Yet, that is only half the picture this Boston roots music singer-songwriter has had
Posted in Featured Articles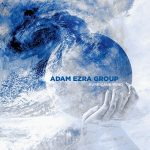 By Bill Copeland on June 6, 2017
Adam Ezra Group's latest album Hurricane Wind was an interactive recording project with their fans. AEG posted tracks as they were recording them during the various stages of development, and the fans chose which tracks made the album. It is not surprising that this very audience friendly band would let their fans choose the final tracks. As the fans are quite familiar with the bands music after years of faithful following, it's also no surprise the fans did a fine job of winnowing the album down to the finest tracks. Having pop superstar John Oates along for the ride on three track certainly didn't hurt. It's one of the band's best recordings ever.
Posted in CD Reviews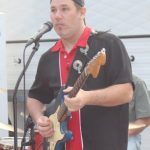 By Bill Copeland on June 5, 2017
Dear Gentle Readers, Here some music related events coming up in the not too distant future, like, this week, and the rest of this month. Here the music people that jump out the most at me in the last few days. These are the real people in the world:
Posted in The Buzz