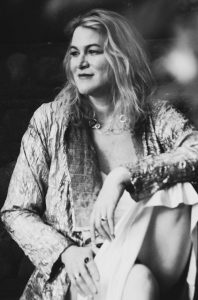 Susan Cattaneo has been a very busy woman lately. As many know, Cattaneo joined a trio known as The Boxcar Lilies several months ago and that doubled the number of gigs that she plays throughout the year as she still plays out with her own band. Both are full time bands. Yet, that is only half the picture this Boston roots music singer-songwriter has had to contend with.
A double disc set, The Hammer And The Heart, is her latest project. In fact, her copies of the CD have recently arrived at her home and she's ready to move those copies at a couple of CD Release Parties next week. Cattaneo jumped into the double album project because she had become tired of hearing people in her industry say that "the album is dead."
"My response to that is to double down and make a double album of music," Cattaneo said. "The second thing is what I have learned because the music business is so precarious the only thing you have control over is you have fun making music. I've been very blessed in the past three years to have had the opportunity to make music and love working with some amazing people. I thought 'wouldn't it be wonderful if I could somehow get them all onto this album.'"
Instead of working solely with her own band, Cattaneo treated it as a collaborative project, treating each song individually, recording with 41 different musicians drawn from the local Boston and national scenes. She worked with different bands, different musicians, and different songwriters. Bruce Springsteen's double album The River was another inspiration, an abundance of creation that came after The Boss spent much time fighting with his record company during his previous studio album project. Cattaneo's previous album, Haunted Heart, came after a traumatic experience saving someone's life and dealing with Post Traumatic Stress Disorder.
"I decided to write from the heart and (Haunted Heart) was the first album I've written all for myself," she said. "It's a deep album, and it's a dark album. I had this sense of freedom after this. Now, I can just play whatever I want." She had cleared her own path for The Hammer And The Heart double disc.
"Disc one is The Hammer and that is the more electric one, and The Heart, that's the more acoustic folk one," she said. "I think that captures more of the music and the sound you're going to hear when you come to one of my shows."
While Haunted Heart revealed all of the skeletons in her closet as she worked through ghosts that were haunting her, this new one, while having some sad songs, finds her feeling more carefree. She feels free to explore musical aspects and influences. "I just had a really good time," she said.
A key song on her new work is titled "Work Hard, Love Harder." "It's really how I feel," she said. "I feel like sure, I have to work hard but I have to love even harder than I work." She then came up with the idea of recording an electric version of the song to start the Hammer disc and an acoustic version to start the second disc, which is more folksy, mellow, and acoustic.
"What I love about the story of this album while I feel The Hammer side is a little bit harder, I love the metaphor of The Hammer And The Heart," she said. "Sure, a rocking song can be a hammer but also a song that makes you cry can be a hammer. A heart song can be an upbeat, happy song but it can also be a heartbreaker. For me, it naturally split into two."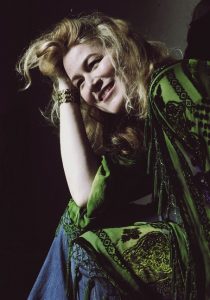 Cattaneo wrote one song, "Carry," after she read an article about grief. It informed her that "some things can't be fixed. They can only be carried." Feeling incredibly moved by that line, Cattaneo pulled in songwriter Janee Halstead and committed to working on it with her. "All the people always say 'I'm sure there's a reason why this happened.' Sometimes, there really isn't a reason. Sometimes it's just a really hard thing, and you've got to get through it, and time is the really only thing that does heal it."
The 41 musicians who worked on The Hammer And The Heart include national roots star Bill Kirchen. Kirchen is known for his song "Hotrod Lincoln" that he wrote and recorded when he was with Commodore Cody. Kirchen co-wrote two songs on The Hammer And The Heart. One is called "In The Groove" about the mutual love Cattaneo and he have for vinyl records and old rockabilly songs. "It musically and lyrically hearkens back to early days of records," she said. "The other song we wrote together is called 'When Love Goes Right.' Both Bill and I have been married (to their perspective spouses) for many, many years." Their long term marriages inspired them to write about not new love or puppy love but a love song about being in a long relationship. "I think that's a special kind of love song that you don't get to hear very often," she said.
Cattaneo also features Boston music scene's Dennis Brennan on her The Hammer And The Heart album. "That song was amazing," she said. "He did that on the first take. He's a master. He's a master of interpretative. He's like Frank Sinatra. He really knows how to sing a song." The Bottle Rockets and Mark Erelli are on the album too.
Cattaneo gets excited about the roots music she fits her song ideas into because of that genre's emphasis on storytelling. She feels she's first a lyricist and a "songwriting geek" who loves great lyrics before anything else. "I love lyrics that inspire you to feel something. I love lyrics that are visually compelling. I think you find you that primarily in the roots music genre."
She also enjoys the genre bending goes on in roots music. The fact that a song can be old style R&B or bluegrass or blues and can fit into roots is part of her attraction. "I think this is where the great songwriting is happening right now in our music world," she said. "I think that's where the good stuff is, and I'm glad to be a part of it."
Cattaneo teaches songwriting at Berklee College of Music and she has taught and spoken at other forums. She's has won or placed highly in numerous national songwriting competitions. Yet, she still has to work as hard as any other local musician. She thought she had "arrived" when she was a finalist at a Kerrville Folk Festival but soon realized it was just a step up.
"This allows me to have access to people that I couldn't have access to before," she said "Maybe they'll answer my e-mails more than they did before I had this on my resume. But, it doesn't mean I don't have to hustle like anybody else. If anything, it just gets you in the door but you have to keep the job."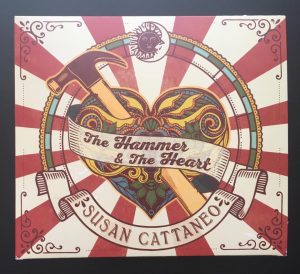 Cattaneo is originally from New Jersey but had spent her summers in Arizona which is why she had developed a country idiom in her music. She ended up in New York City where she had a career as a TV writer, producer, making film trailers. Gigging at night in bands and writing by day hadn't yet made her think in terms of being a songwriter. She and her husband moved to Boston because her husband was going to business school there and her brother in law was going to Berklee. Then, Cattaneo began wondering "what is Berklee?" Accepted into Boston's prestigious music college on a vocal scholarship, her first songwriting course gave her the feeling that the stars were aligning and that she had arrived at her destiny.
"We had also decided to have a family," she said. "I had little kids at home so I couldn't be touring and performing so I focused on Nashville. In Nashville, I could be a mom and I could go down and write for others. I did that for about five years and had some 'almost, could be, maybe hits' that didn't happen. My kids got older and I thought I'd love to go back to performing because I'd been performing in New York. I restarted a performing career." She soon had friends in all of the Boston area's various communities and genres, even though many of the bands from each genre don't even know each other.
"It's interesting how the Charles River separates," she said. "There's a whole music scene in Boston. There's a whole music scene on the other side of the River. They're not connected to each other but I like to think I try to be involved with a lot of different groups."
Although Cattaneo has been working under her own name, she recently joined the trio The Boxcar Lilies. It was a natural fit, as she grew up in a Von Trapp style family that sang together in harmony around the dining room table and performed at parties. "I've always been drawn to groups that have intricate harmonies, and I've always been drawn to that harmonic quality when people sing together."
Cattaneo had met the Boxcar Lilies through their mutual producer, Lorne Entress, and when their alto singer had moved on, Cattaneo got the invite. Instead of being a roadblock to her solo career, Boxcar gave Cattaneo a chance to sing intricate harmonies with two other people as committed to it as she is.
"It's definitely been a challenge because they're both full time jobs, but I'm having a blast," she said. "If it becomes too much I'll have to decide to quit one or the other. But, at this stage, it's been good for both things. The Boxcar Lilies gig a lot, and they are singing my songs so my songs are getting out there as well. I have my band that I work with separately and I get to do all the material I have that I don't do with The Boxcar Lilies. At this stage it's a win-win. It's a tired win-win, but it's a win-win."
Another brief project for Cattaneo was writing a song called Sisters Of A Different Skin that she made into a video with almost 30 other women from the Boston area music scene. Each woman comes from different age groups, different ethnic and racial backgrounds, and different musical genres. "It was this really wonderful grouping of women from different walks of life who got together and we just had a blast doing that."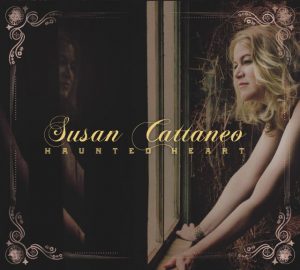 Cattaneo's husband, Dino Cattaneo, came up with the idea of using the song to support a nonprofit called Girls Who Code, which, when people buy the song online, supports young women in high tech education in industries. Cattaneo called her band Susan Cattaneo And The Ruthie Stone Singers because Ruthie Stone was an 1800s suffragettes early advocate for women who was the first woman in Massachusetts to receive a college degree.
"It's nicely referenced back to something that was important to Massachusetts and women's history in Massachusetts," Cattaneo said.
Cattaneo will be getting busy sending out her new batch of CDs to the press, bookers, and the rest. Her CD Release Parties will be Iron Horse Music Hall on June 14 and one my favorite home venues, Thunder Road Music Club & Rock n' Roll Bistro in Somerville on June 15.