Archives by date
You are browsing the site archives by date.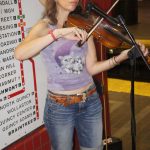 By Bill Copeland on July 31, 2017
Ilana Katz Katz is a professional Boston-based musician who has never lost touch with her roots. Unlike many singer-songwriters and solo musicians who begin their careers playing the subways, fiddler-singer Katz never lost her affinity for playing the Red Line's Park Street Station. So, it made perfect sense to capture her live in one of her favorite performance areas. Katz's Friday morning subway gig was a lively affair to remember as she sang and played her fiddle through her small CRATE amplifier.
Posted in Live Reviews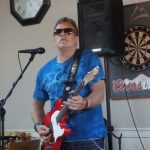 By Bill Copeland on July 17, 2017
Blues guitarist Chris Fitz and blues drummer Steve Peabody have been hosting their Sunday Funday blues jam at Brodies's Seaport Café in Salem, Massachusetts for several years now. Last night's jam showed what great things could happen when they invite superstar locals musicians. Guitar ace Ricky King Russell and journeyman bassist Bob Worthington joined Fitz […]
Posted in Live Reviews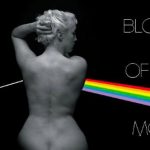 By Bill Copeland on July 11, 2017
BillCopelandMusicNews.com would like to pass on to you, gentle readers, the following gig announcements from some really, really, really big acts in the greater-Boston/New England music scene:
Posted in The Buzz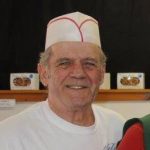 By Bill Copeland on July 6, 2017
Nelson's Candies may not sound like the name of a blues venue. But Nelson's Candies/Local's Café on Main Street in Wilton, New Hampshire has been offering live blues bands monthly for about five years now. Owner Doug Nelson, a 73 year old candy maker and entrepreneur, enjoys bringing blues bands into his New Hampshire candy […]
Posted in Featured Articles