Archives by date
You are browsing the site archives by date.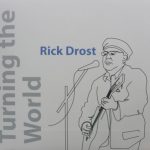 By Bill Copeland on August 2, 2017
Rick Drost just dropped his engaging and interesting folk album Turning The World, and it's hard to stop listening to his gently, quietly appealing songs. This Cambridge, Massachusetts-based folk songsmith has been writing and singing his own songs since his college days in the 1960s. Yet, this is actually his first solo album of his own material, and, as he's no longer a young fellow, all we can wonder is what took him so long.
Posted in CD Reviews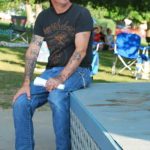 By Bill Copeland on August 1, 2017
The Annual Onset Bay Blues Festival this Saturday, August 5th is the event's 25th anniversary. Festival organizer, Gil Correia, will be headlining the festival with his own act, Gil Correia And The Shameless.
Posted in The Buzz