Archives by date
You are browsing the site archives by date.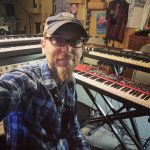 By Bill Copeland on September 29, 2017
Josh Gold has lately gone through a period of transition. The keyboardist and recording studio producer and engineer for the Adam Ezra Group has come off the road. He still plays his keyboard with AEG on local shows when he can. But, the married father of three has decided to focus on a career as the owner of his own Malden, Massachusetts based recording studio. Gold has had a long career to look back on while also building a shiny future for himself right in his own basement studio.
Posted in Featured Articles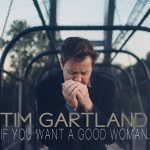 By Bill Copeland on September 26, 2017
Tim Gartland had been on the greater-Boston blues and roots scene for many years before relocating to Nashville. Maintaining a strong connection to New England, Gartland also maintains a strong fan base here by releasing fine CDs like this year's If You Want A Good Woman to remember him by while he organizes his next stop up here. If You Want A Good Woman is loaded with Gartland's fine vocals and exceptional harmonica work. He is also a strong songwriter who has written some of these tunes with local keyboardist Tom West who also makes a solid showing on this disc.
Posted in CD Reviews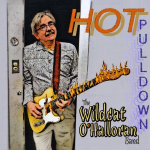 By Bill Copeland on September 25, 2017
The Wildcat O'Halloran Band are at it again. They've come up with another disc of fine, cruising, soothing, and sometimes stomping blues with this Hot Pulldown album. O'Halloran showcases a lot of lyrical wit in this mostly originals CD while his guitar, vocals, and his crack support band put things across in edgy, feisty, bluesy style.
Posted in CD Reviews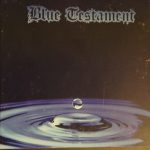 By Bill Copeland on September 20, 2017
Some years ago, greater-Boston vocalist and harmonica player Brian Templeton got religion. The gentle giant, already a pleasant fellow to begin with, accepted the salvation that many musicians of our generation have accepted. Templeton expresses his faith and spirituality on this album Blue Testament. Whether or not fans of Templeton's oldies rock and roll, vintage country, or blues feel the faith as deeply has he does, they should enjoy this work of powerful bluesy, rockin, swinging music. Not too many people can make gospel rock like Templeton can. It doesn't hurt that Templeton has drummer Lorne Entress, keyboardist Dave Lamina, bassist Ed Spargo, and guitarist Lyle Brewer along for the ride.
Posted in CD Reviews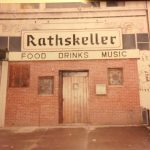 By Bill Copeland on September 19, 2017
For greater-Boston/New England music fans who miss the days of the Rat music venue, The 5th Annual Rat Beach Party will feature 55 rock bands spanning over the last two weekends of September. Held at The C Note in Hull, Massachusetts on Nantasket Beach, the roster of bands performing will feature some of the bands that used to perform at The Rat in Boston, Massachusetts. Other lineups will include musicians who used to play in bands at The Rat. A host band for each day will be a notable local area band from the current greater-Boston music scene.
Posted in The Buzz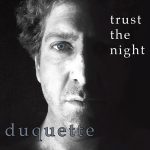 By Bill Copeland on September 13, 2017
Duquette's latest CD Trust The Night is an unusual amalgamation of roots music and edgy, classic rock idioms. While his combination of genres and the strong musical personality he uses to weld them together make his music hard to pigeonhole, it also makes his music easy to like. There is a freewheeling sweep of musical styles that come together brilliantly and perfectly in each track.
Posted in CD Reviews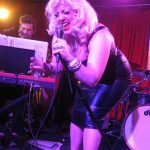 By Bill Copeland on September 12, 2017
Hello Gentle Readers, Here are some helpful hints if you're looking for something to do in the next three months, something to do with music that is. If you're more into dinner theater, contra dancing, bowling, or the cinema, you had best check out another zine. I've got some shows to suggest featuring Durham County Poets, Pesky J. Nixon, Niki Luparelli, Sympli Whitney, Oktoberfest at the Beat, Atwood's Tavern, and major events at Berklee Performance Center.
Posted in The Buzz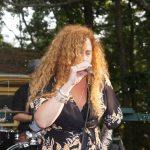 By Bill Copeland on September 11, 2017
HeatherFest 23 brought a day of good music and charitable causes to New England blues fans. For those in the blues community who still don't know, HeatherFest is an annual backyard party/blues music festival behind the spacious home of Norton, Massachusetts resident Heather McKibben. McKibben lines up several blues each year, requests a $25 donation on the way in, and allows charities to set up tents and kiosks on one side of her tremendously huge back lawn. Yesterday, a woman named Sara Tagget from a suicide prevention group, Katrina Tagget Memorial Foundation, made a stirring speech about helping others who may be in despair. The foundation was named after Tagget's daughter who was lost to suicide in 2008.
Posted in Live Reviews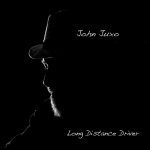 By Bill Copeland on September 7, 2017
Rhode Island musician-singer-songwriter John Juxo has recently released what might be this year's best New England blues album. Long Distance Driver is at least one of the best to drop in 2017, Aside from offering his own raspy vocals and charming keyboards, Juxo has friends like singer Lisa Marie, saxophonist Myanna Pontoppidan, acoustic guitar player Alex Krepkikh and other area favorites helping him pump out tasty, greasy, toe-tapping blues numbers.
Posted in CD Reviews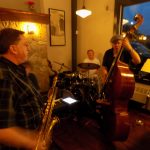 By Bill Copeland on September 6, 2017
Blue Duchess recording artists The Evenfall Quartet were missing a couple of its members at last night's continuing residency at The Fairmount Grille in Hyde Park, Massachusetts. Saxophone player Arnie Krakowsky filled in for Mark Earley and piano player John Mulroy subbed for Joe "Sunny" Barbato.
Posted in Live Reviews