Archives by date
You are browsing the site archives by date.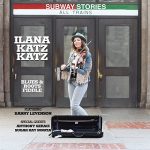 By Bill Copeland on November 28, 2017
Ilana Katz Katz is a fast rising star in the greater-Boston/New England blues scene. Her last two album whet the regional crowd's appetite. Her numerous live appearances, including many in the city's Red Line subway station, have heightened her sense of presence. This third album, produced by Barry Levenson of Canned Heat fame, manages to preserve the integrity of Katz's Appalachian folk and Delta blues influences and techniques while offering a hipper, edgier vibe this time around. She co-wrote with Levenson most of the songs while interspersing a few tasteful traditional ballads.
Posted in CD Reviews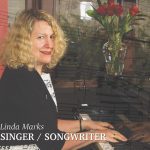 By Bill Copeland on November 22, 2017
Linda Marks' second release this year, Singer/Songwriter, shows more of her pop ballad side than her more jazz oriented Say Yes To Love, released last September. Like the previous album, Marks displays vocals that soar, rising up to a high register, waving in her breezy numbers like a flag of musical beauty. She also reaches the listener's soft spot each time with her insightful lyrics.
Posted in CD Reviews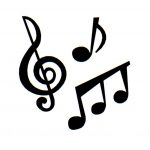 By Bill Copeland on November 16, 2017
Dear Gentle Readers, once again I have compiled some upcoming music events and news that will come to a venue near you. Have fun.
Posted in The Buzz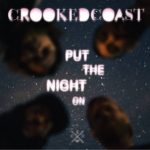 By Bill Copeland on November 15, 2017
It is hard to define what Crooked Coast is all about. This Cape Cod rock band begins this new CD Put The Night On with a rapper doing his rap thing over an acoustic guitar, drum set tinkering, and the usual rap beat. After this initial intro, Put The Night On turns into a rock album, though the term rock doesn't completely cover everything going on with this band of Cape Cod musicians.
Posted in CD Reviews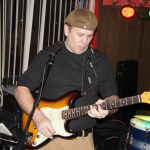 By Bill Copeland on November 13, 2017
It's hard to pinpoint what makes a MoGuitar show so successful. Is it all of the busy guitar techniques utilized by Gordy Pettipas? Is it his assertive vocalizing? Is it the flexibility and variety of grooves coming from the rhythm section of bassist Mike Berkowitz and drummer Garrett Cameron? The trio's gig last Saturday night at DC's Tavern in Hooksett, New Hampshire found them rocking the room with tremendous blues power.
Posted in Live Reviews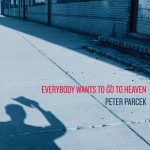 By Bill Copeland on November 7, 2017
Peter Parcek's latest CD Everybody Wants To Go To Heaven offers, among fine musicianship, many tasty nuggets of tone that create exciting sonic landscapes. Parcek immerses his listener into his own world of sound. Whether he's playing slidy material, contrasting guitar parts, or interesting chord progressions, Parcek maintains a freshness, originality, and a high level of excitement in every meter
Posted in CD Reviews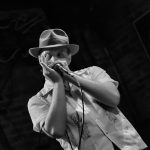 By Bill Copeland on November 3, 2017
Matt Prozialeck has been the harmonica player for Erin Harpe & The Delta Swingers for about three years now. His experience in that band has changed his life, having moved to Boston from Chicago to join this Beantown band that plays 150 shows a year.
Posted in Featured Articles