Archives by date
You are browsing the site archives by date.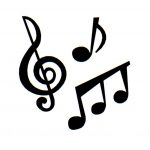 By Bill Copeland on November 16, 2017
Dear Gentle Readers, once again I have compiled some upcoming music events and news that will come to a venue near you. Have fun.
Posted in The Buzz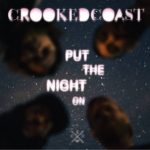 By Bill Copeland on November 15, 2017
It is hard to define what Crooked Coast is all about. This Cape Cod rock band begins this new CD Put The Night On with a rapper doing his rap thing over an acoustic guitar, drum set tinkering, and the usual rap beat. After this initial intro, Put The Night On turns into a rock album, though the term rock doesn't completely cover everything going on with this band of Cape Cod musicians.
Posted in CD Reviews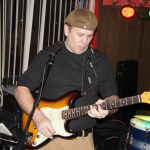 By Bill Copeland on November 13, 2017
It's hard to pinpoint what makes a MoGuitar show so successful. Is it all of the busy guitar techniques utilized by Gordy Pettipas? Is it his assertive vocalizing? Is it the flexibility and variety of grooves coming from the rhythm section of bassist Mike Berkowitz and drummer Garrett Cameron? The trio's gig last Saturday night at DC's Tavern in Hooksett, New Hampshire found them rocking the room with tremendous blues power.
Posted in Live Reviews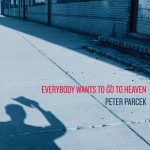 By Bill Copeland on November 7, 2017
Peter Parcek's latest CD Everybody Wants To Go To Heaven offers, among fine musicianship, many tasty nuggets of tone that create exciting sonic landscapes. Parcek immerses his listener into his own world of sound. Whether he's playing slidy material, contrasting guitar parts, or interesting chord progressions, Parcek maintains a freshness, originality, and a high level of excitement in every meter
Posted in CD Reviews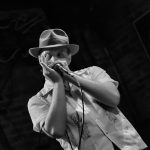 By Bill Copeland on November 3, 2017
Matt Prozialeck has been the harmonica player for Erin Harpe & The Delta Swingers for about three years now. His experience in that band has changed his life, having moved to Boston from Chicago to join this Beantown band that plays 150 shows a year.
Posted in Featured Articles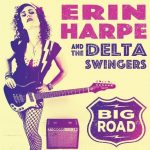 By Bill Copeland on October 25, 2017
Erin Harpe And The Delta Swingers' new CD Big Road offers a loving heap of old style blues to audiences who can appreciate both the traditional sound and the energy of modern twists. Recorded, mostly, at Verdant Studio in southern Vermont, Big Road is exactly what it sounds like, a route with two or more travel lanes.
Posted in CD Reviews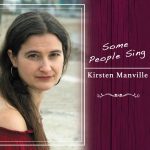 By Bill Copeland on October 24, 2017
Kirsten Manville's latest CD Some People Sing, is a fine assortment of rootsie flavored singer-songwriter material. Produced by Brian Maes at his Briola Studios in Lynn, Massachusetts, Manville's CD rings with authentic grit. Her vocal sounds clear and pure and the instruments can be heard in all of their natural tone glory in each of these ten songs.
Posted in CD Reviews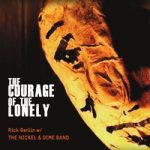 By Bill Copeland on October 19, 2017
Rick Berlin with The Nickel & Dime Band's latest CD The Courage Of The Lonely is another winsome affair. Berlin reaches back into older rock and roll idioms and pulls them into the present to write songs that have dramatic punch while remaining true to the original forms. This results in some incredibly good rock and roll numbers that leave one wondering how this guy Berlin isn't as big as the guys in The Traveling Wilburys.
Posted in CD Reviews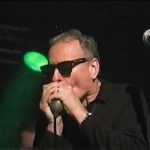 By Bill Copeland on October 13, 2017
Singer-harmonica player Gary Bernath has been on a whirlwind journey with his Lights Out Blues Band. Beginning as a side project, Bernath and his band mates hosted a House Of Blues blues jam, picked up a huge amount of rotation venues, and last spring won the Granite State Blues Challenge hosted by the Granite State Blues Society. That win means that Lights Out Blues Band will be competing in the International Blues Competition in Memphis, Tennessee this coming January, 2018. Lights Out Blues Band will be a co-feature at a Manchester, New Hampshire fundraiser this Sunday afternoon at the Strange Brew Tavern in Manchester, New Hampshire. The fundraiser will help each act, who won in that competition last spring, defray the cost of traveling to Memphis.
Posted in Featured Articles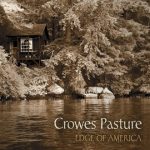 By Bill Copeland on October 11, 2017
Crowes Pasture strum up a storm on debut CD Edge Of America. This duo, Monique Byrne and Andy Rogovin, present a combination of original songs and covers that reflect their influences and let them showcase their folk music influences. Acoustic instruments and vocals shine in this earthy reflection of talent.
Posted in CD Reviews