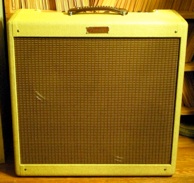 I recently made a rather shocking discovery about the music page editor for the Boston Globe. He doesn't know anything about the music scene that his arts department has assigned him to cover. This person is responsible for assigning journalists to cover emerging new artists, events, CD releases, and breaking news stories in the greater-Boston and Massachusetts music scenes. Yet, a brief research into his background in journalism reveals he had no history in covering music anywhere.
A visit to his Facebook page reveals that he lives in Windham, New Hampshire and spent 23 years at the Concord Monitor, completing his tenure there as a city editor. A call placed to the Concord Monitor's newsroom verified that he was a primarily a hard news reporter for that New Hampshire paper.
I don't see how his background in hard news, in a small town up north, prepares him for his management of music scene reporters in the greater-Boston area. He would just be shuffling press releases as opposed to having his finger on the pulse of what is going on
He only has five mutual friends with me on Facebook. I would think he should have closer to a thousand mutual friends with an active music scene blogger like myself.
I'm appalled that a major metropolitan newspaper like the Boston Globe would have such an unqualified person working on its arts staff. That position should be filled by someone like Steve Morse or Joan Anderman who know the city's and the region's music scenes inside out.
I had been wondering why the Globe's Friday G Section and the Boston Sunday Globe's arts section had been so weak on local music coverage the last few years.
I would expect a rural community newspaper or small suburban newspaper to have a nonmusic person covering their music scenes. Their budgets are small and there is not as much going as there is greater-Boston.
I think The Boston Globe can do better. I think the Globe should find someone like Steve Morse or Joan Anderman to handle the music pages in the daily G Section or Sunday Globe Arts Section. It's clear that they do not concern themselves with their direct major competitor, The Boston Herald, when it comes to music scene coverage. The Herald has reporter-reviewer Jed Gottlieb who constantly refers to artists and music events in the Hub and in the Bay State that matter to those who follow those artists and events. You'd think the Globe would too.
The Boston Globe can, in fact, be forced to put a more music oriented editor in charge of their music page. Yet, it won't be easy. Newspaper editors like to hire the sons and daughter and nieces of other editors. Newspaper editors also like to hire the friends of the reporters who are already working in their newsrooms. Unless the Globe receives an abundance of complaints and or inquires, nothing is likely to change.
The person to address concerns to would be the Globe's arts editors Janice Page: janice.page@globe.com

Follow me on Social Media!